Description
This special two part workshop will run on two consecutive Saturdays, and will focus on two appoaches to making vessels. Firstly a traditional form of handbuilding- coil building, and secondly wheelthrowing. It will be run by both Fiona and Chris. It is suitable for adult beginners and those with prior experience who would like to build on their skills. Fiona is an experienced ceramic artist who has focused on handbuilding vessels for the last 25 years. She will guide you through the processes of planning, constructing, refining and decorating your own unique coil-built pots. Coil building is a slow, relaxing process ideally suited to making one off pieces. Chris has been making wheelthrown tableware since the mid 1990s, and will help you will all the stages of preparing, centering, and making vessel forms of your choice.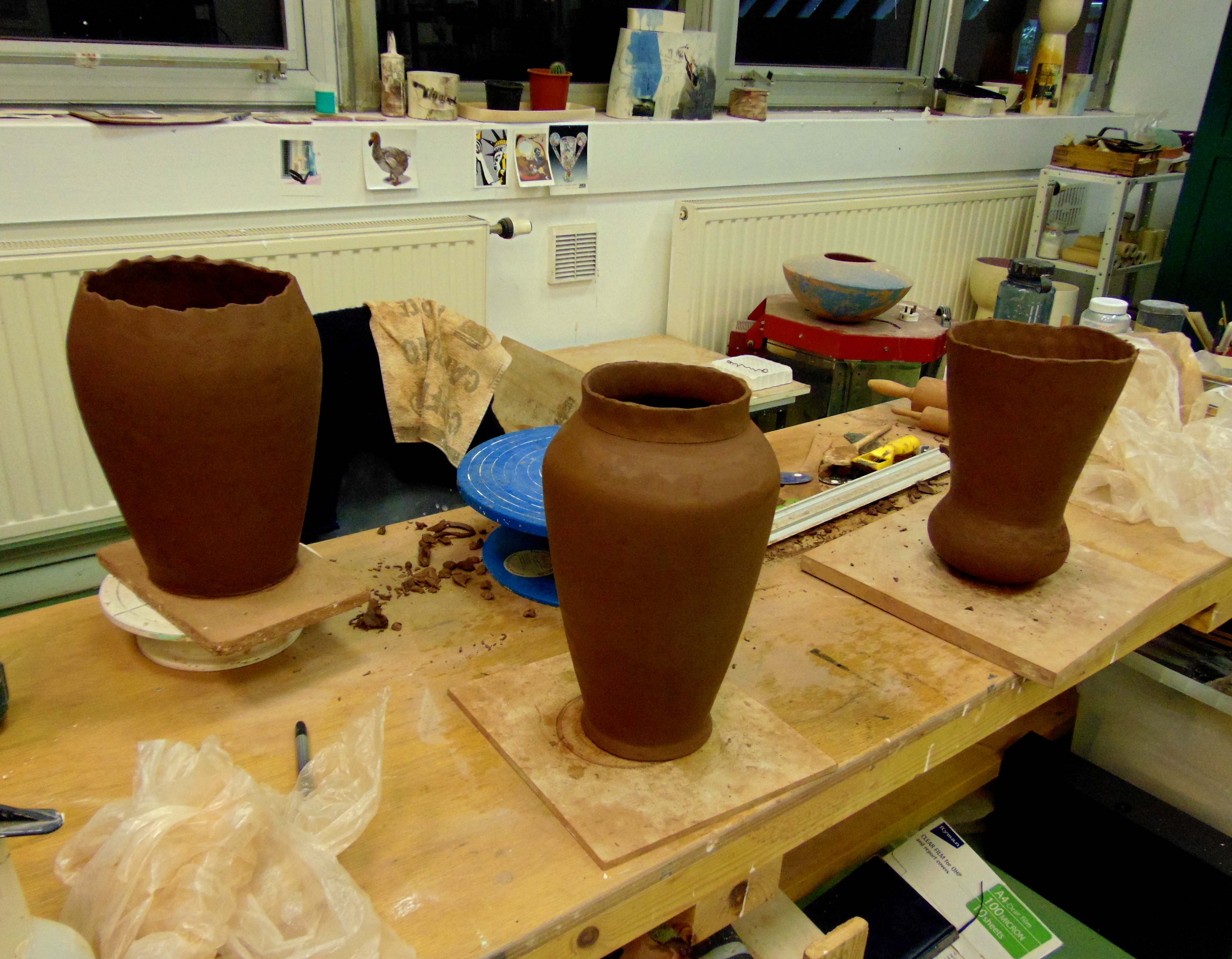 During the first day (Sat 3th aug 10.30am - 4pm) we will focus on construction of one to three coil pots each. Fiona will show you how to build your forms, control the profile and minimise technical issues. Alongside this Chris will work with you on the wheel, helping each student on a one to one basis with the different stages of throwing. You will learn how to prepare your clay for throwing, centering, hollowing out and making a range of forms.
Then in the second session (Sat 10th aug 10.30am - 4pm) we will finish, refine and decorate your pots. These will have dried slightly and will be at an ideal stage to refine the foot, top edge and even out the walls of the coil pots. You will be able to trim your thrown pots, add handles/spouts as appropriate, and decorate using coloured slips.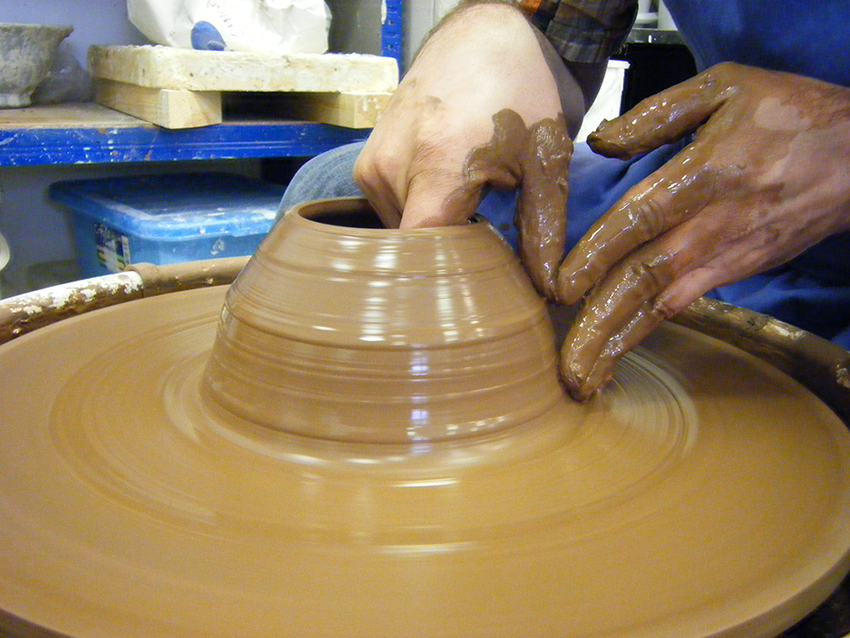 We will take a short lunchbreak, so bring a packed lunch. Tea and coffee provided.
Limited class sizes (six places only in this class), so lots of hands on support.
Your work will be fired and glazed with a clear glaze ready to collect a few weeks later. You'll be notified by email and will then have a month to collect your pieces.
£170 per person, inclusive of booking fee, materials,preparation, glazing and firings.