Description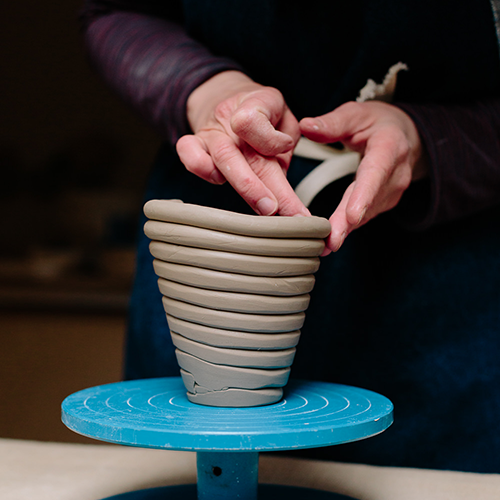 Roll it, bend it… just a little bit & shape it…
COIL is an energetic and spirited introduction to coil building. You'll compete with each other to make the most even, longest and thinnest coils, and then race to build bottles and outdo each other's technical prowess. You'll learn how to regulate pressure to roll your own coils and build striking forms – we'll be celebrating a bit of healthy rivalry.
Coil pots are built using lengths of clay fixed together – a line is taken on a journey. What constitutes a coil pot can be open to interpretation: traditionally they are made using cylindrical lengths placed on top of each other. Layers are often directional and rhythmical – introducing visual and tactile patterns as well as demanding systematic approaches to making. Managing the plasticity of clay at all stages of the process can equate to agility training for potters.
Prerequisites: none, designed for beginners or anyone wanting to refine existing skills.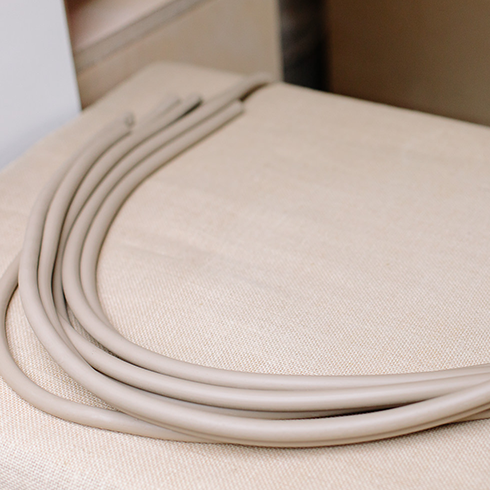 Includes:
Materials.

Post production costs: firings and glazing service.

Packaging. Postage where applicable.

Booking fees.
Terms and Conditions
Please review our full Terms and Conditions before you book. Late cancellation and changes to agreed bookings incur charges.
What you need to know
This experience is for adults (18+) only.
Finished works, fired and glazed (where needed), will be available for collection from Sunken Studio in Roundhay within 28 days after the session. If you are unable to collect we can arrange delivery - please choose the ticket type with postage included.
It's standard workshop practice to wear flat, sturdy shoes with covered toes. Please protect your feet.
Rings and long fingernails can be problematic when working with clay – please consider this when booking.
About Carousel
Carousel is a rotating event space in Far Headingley, Otley Road. The space is situated in the middle of a busy parade of shops with a variety of independent retailers. Access is at street level. There is on-street parking on Otley Road and neighbouring streets.
If you have any concerns about specific access requirements please contact Sunken Studio.