Description

Stretch those upper arms - you'll be doing a lot of rolling.
JOIN is an introduction to the basics of building pots with slabs of clay. You'll learn how to roll out consistent slabs and cut out pieces to assemble pots. Joining clay is essential to successful slab building so we'll show you a range of approaches to help keep your pots in one piece.
Slab building involves cutting, folding, bending, draping, wrapping and fixing flat shapes, to make three-dimensional forms. It's useful to think about slab building through allied processes - think pattern cutting, paper engineering and flat pack furniture. The aim is to envelop/wrap or assemble a form with sheet/flat materials: it is a highly adaptable method of construction.
Prerequisites: none, designed for beginners or anyone wanting to refine existing skills.
What's Included?
Materials.
Refreshments.
Post production costs: firings and glazing service.
Packaging.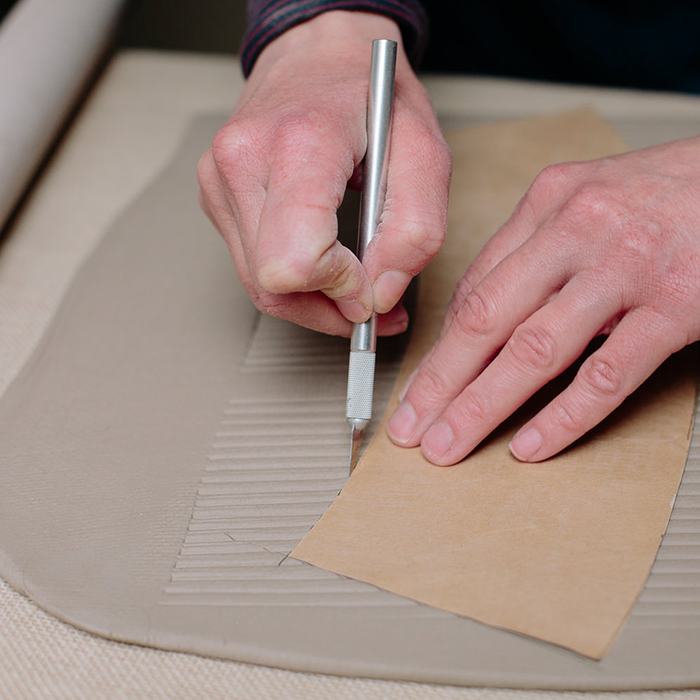 What you need to know
This experience is for adults (18+) only.
It's standard workshop practice to wear flat, sturdy shoes with covered toes. Please protect your feet.
Rings and long fingernails can be problematic when working with clay – please consider this when booking.
Finished works, fired and glazed, will be available for collection from Sunken Studio within 28 days after the session. If you are unable to collect we can arrange for your work to be delivered for £10 per address.
Access
Sunken Studio is housed in a period property with steep steps leading into the property, and down to the studio. Unfortunately there is no lift access.
We are close to www.roundhaypark.org.uk and easily accessible by car and public transport. To get here by public transport catch the number 2 or 12 and alight at Street Lane/Shaftsbury Avenue (W or SE bound). The studio is a 2 minute walk from Street Lane. There is ample on-street parking.
If you have any concerns about specific access requirements please contact Sunken Studio.
Terms and Conditions
Please review our full Terms and Conditions before you book. Cancellations and changes to agreed bookings incur charges.