About this Event
Join us on the first Tuesday of each month for Cereal Network, free breakfast networking from Pathway2Grow. Attendees are invited to network over a complimentary breakfast before a high-quality presentation from a monthly Guest Speaker on a topic of interest to any business owner, freelancer or entrepreneur. Delegates are encouraged to introduce themselves to the group via a 60 second pitch (however there is absolutely no pressure to do so).

Agenda:
07:30 – 08:00 Registration, Breakfast & Open Networking
08:00 – 08:30 Welcome & Delegate Introductions
08:30 – 09:00 Guest Speaker
9:00 - 9:30 More Open Networking

About Pathway2Grow
Founded in 2012, Pathway2Grow is a networking organisation that hosts 100+ events across the UK annually. We provide an informal environment for delegates to expand their professional network, gain knowledge and grow their business.
Our events are all ran by independent business owners who host networking events as a means of building a community around their business and positioning themselves as leaders in their local area. If you would be interested in running an event with Pathway2Grow please send an email to: kasim.choudhry@pathwaygroup.co.uk
We believe in building an online and an offline community and there are plenty of ongoing opportunities to converse and share with our WhatsApp group (send a message to 07583 044 624 to join), Facebook Group as well as our monthly meets.
So come and join us to #Network, #Learn & #Grow!
Regards
Tom Bower - Regional Director, Pathway2Grow (@TomBowerBrum)
#CerealNetwork #Pathway2Grow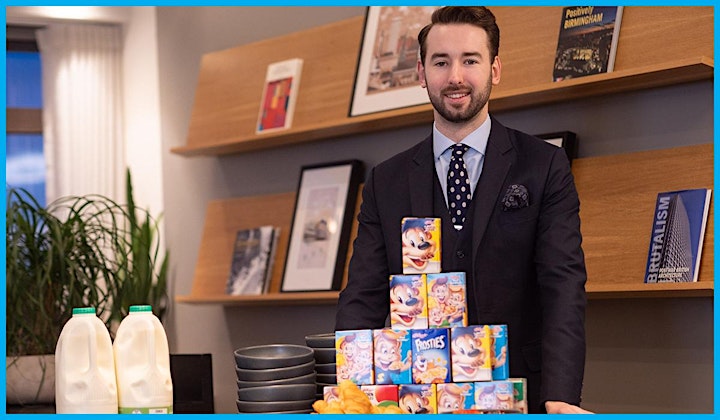 Hosted at Alpha Works
Our venue is kindly provided by Alpha Works co-working environment. Situated on the 20th, 21st and 22nd floors in Birmingham's iconic Alpha building, Alpha Works is set across three floors of contemporary styled office space with unrivalled views of the city. Whether you want a great place to drop in and work from when you are in the City, a dedicated desk always there when you need it or a Private Office in an inspirational location, Alpha Works has it all. For more information about Alpha Works please contact the team at hello@alphaworksb1.co.uk or call (0)121 516 4270