Certified Agile Leadership
About this Event
THRIVING on change and uncertainty
Agile Leadership is an ability to not only adapt to change, it's THRIVING on change and uncertainty.
This programme integrates research and practice from the realms of professional coaching, complex adaptive systems, and neuroscience, all combined with experiences from 20 years of helping individuals and organisations develop increased agility. You get to leverage the clarity of Stuart's deep understanding of strategic, leadership, and tactical agility, developed over thousands of hours, making effective agile leadership rapidly achievable by you.
Here's what leaders are saying after participating in Stuart's CAL programme:
"A very deep and introspective learning session on agile leadership. The group of learners, who are already well aware of transformation contexts, agile basics, enterprise challenges and have been responsible for large org influencing programs to show results, will gain tremendously. They will know how to work on their own self, post the CAL I course."
J. Dutta, Sr Unit Quality Head, Infosys (Jul 2018)
"Stuart's passion will give you critical insights into the underlying, non–obvious, issues as well as techniques you can use to immediately increase the odds that your organisation's journey to becoming agile is a successful one."
R. Roach, CIO (Dec 2017)
"Stuart's Cal I training fueled me with valuable new views on Agile, Scrum and the way I could improve the impact of departments and teams in our organisation."
J. Fortuin, Transformation Coach KPN Technium, Netherlands/India (July 2018)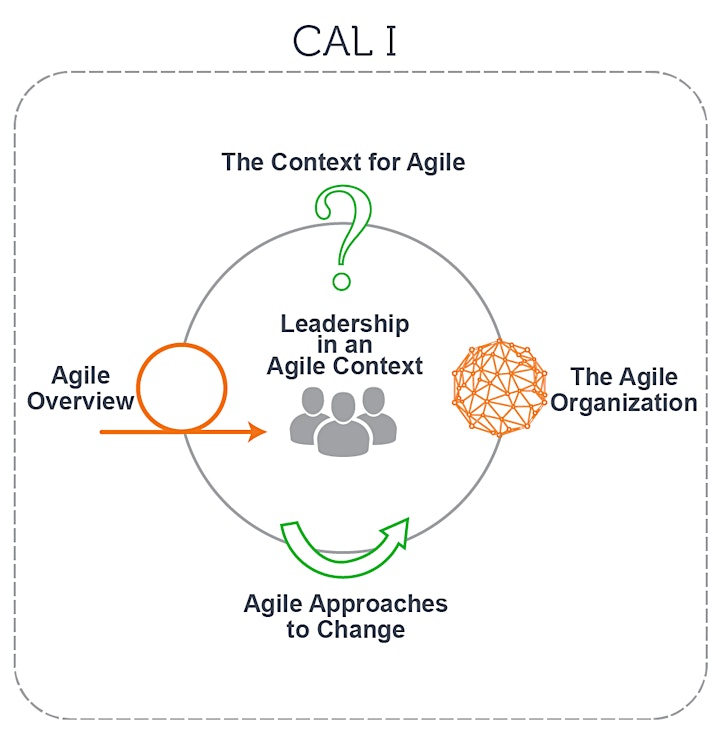 CAL I is your opportunity to experience how leadership behaviour, workplace environment and approaches to change combine to affect the outcomes you and your organisation can achieve. CAL I is a two-day workshop covering the following topics:
1. Agile Organisations
Redefine High Performance: Agility massively reduces Risk and builds Resilience
Dealing with the unknown: Agile decision-making and increased responsibility
Enabling Structures: Create an environment where people may thrive
"Agility is dynamic, context-specific, aggressively change-embracing, and growth-oriented. It is not about improving efficiency, cutting costs, or battening down the business hatches to ride out fearsome competitive 'storms'. It is about succeeding and about winning: about succeeding in emerging competitive arenas, and about winning profits, market share, and customers in the very centre of the competitive storms many companies now fear."
From Agile Competitors and Virtual Organizations: Strategies for Enriching the Customer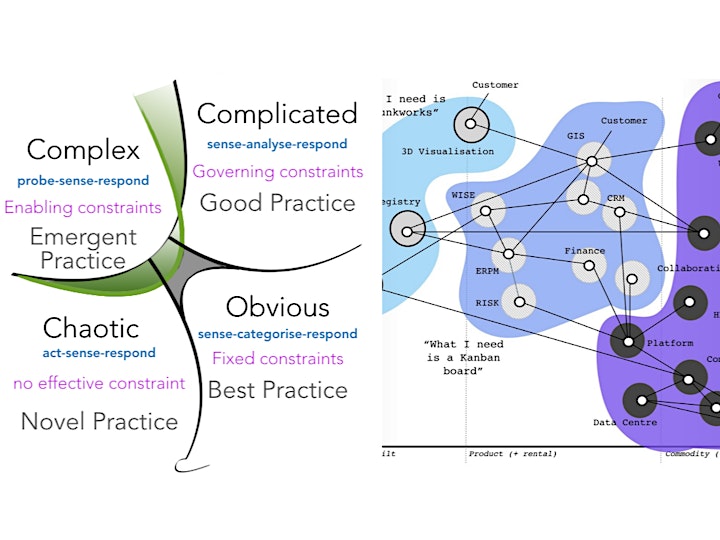 2. Agile Approaches to Change
Reframing change: How to avoid resistance and make change desirable
Coaching Skills: The essentials of coaching to transform your effectiveness
Reaching Escape Velocity: How to unlock engagement, at any scale
"Agility is dynamic and open-ended. There is no point at which a company or an individual has completed the journey to agility. Being agile demands constant attention to personal and organizational performance, attention to the value of products and services, and attention to the constantly changing contexts of customer opportunities. Agility entails a continual readiness to change, sometimes to change radically, what companies and people do and how they do it. Agile companies and agile people are always ready to learn whatever new they need to know in order to profit from new opportunities."
From Agile Competitors and Virtual Organizations: Strategies for Enriching the Customer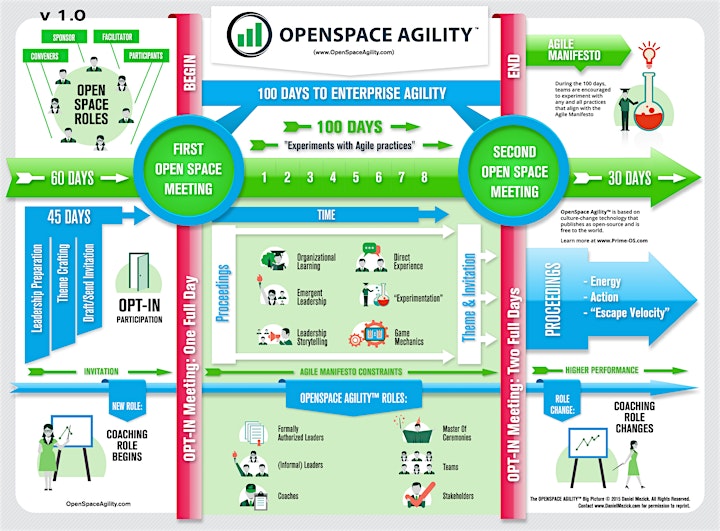 3. Leadership in an Agile Context
Mindfulness and Meaning: Knowing yourself makes you a better leader
Leaders go first: Creating paths of least resistance
Making weaknesses irrelevant: Leveraging the strengths of diversity in groups
* There is some pre-work for those without sufficient agile knowledge and experience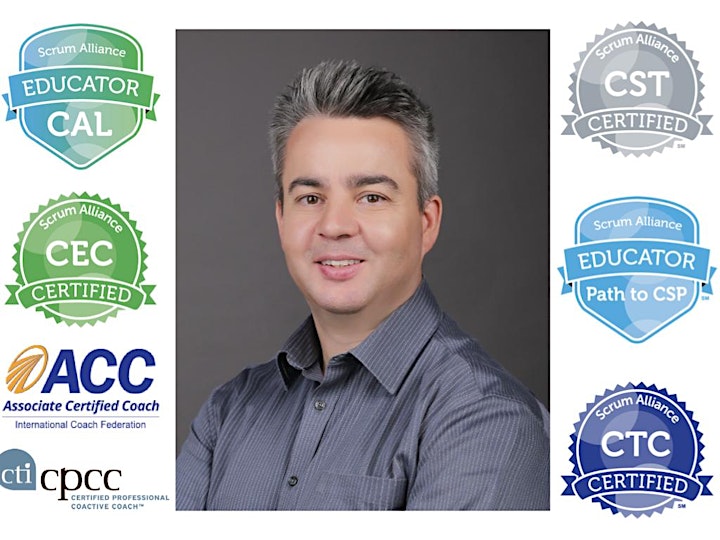 Stuart's genuine curiosity makes him a valuable guide and coach for personal growth, organisational development, and evoking transformation. He has a great passion for increasing the vitality of workplaces, creating the conditions for people to be highly effective and fulfilled. Such workplaces, he has discovered, are typically much more financially successful, so Stuart believes all work will be performed this way in the future. He's just helping people and companies get there sooner.
Stuart is an adjunct lecturer at the National University of Singapore and is featured in the Singapore edition of "Who is Agile?". Stuart is a Certified Professional Co-Active Coach® (CPCC) with CTI and an ACC with the International Coaching Federation (ICF). ICF is recognised as defining the worldwide professional coaching standard.
Further Testimonials for Stuart's workshops
"The whole approach of the course was amazing. As it's a known fact that practical things have an ever-lasting effect on the mind, your exercises/activities were fabulous. I had loads of positive takeaways. My sincere thanks to you for conducting such a wonderful course."
B. Bhushan, DBS (February 2016)
"I came to this course looking for answers to certain problems. I didn't get straight answers. Instead, I learned an attitude and a way of how we can figure it out for ourselves"
U. Kant, Autodesk (January 2016)
"I find that I am getting more and more comfortable working with the unknown, and having to probe and ask questions and work out "new" solutions, and increasing the amount of face to face communications etc…"
W. Khoo
"I tried the different leadership styles that I learned in the workshop and it helped a lot. I tried different styles on different occasions, some I can say was successful. But I am happy because now I become more aware of my shortcomings as a leader and I'm learning how to adjust"
M. Gonzales
Who is Certified Agile Leadership appropriate for?
Coach / Consultant. Your challenge is to help clients through an Agile transformation with a lot of focus on people and mindsets to shift the culture. A CAL certification empowers you, giving you the tools to enact the change. You'll gain leadership "how to" tools to help transform your organization into Agile/cross-functional teams.You'll also benefit by standing out with extra credibility.
Management. Your challenge includes overcoming internal resistance to organization-wide agility. CAL education gives you practical tools to bolster your shift from Agile practitioner to Agile leader, and helps you nurture senior management champions to solidify your efforts.
Executive. Finding the time to work on your own agility and discovering a meaningful role to play in an Agile transformation is challenging. You desire to be more than just someone who authorizes hiring a consultant or coach. CAL education can quickly accelerate your learning curve and show you the real role you could play in an Agile transformation.
Becoming a more Effective Executive
Get the Right things Done
Supplement your existing strengths
Move from busyness to a focus on business
Leverage greater agility when interacting in a broader range of situations
Identify and break through your self-perceived limits
Cultivate mindfulness for tangible business results
Remain effective, even with the unknown
Mitigate risks with agile decision-making
Advance your abilities to lead in an agile organisation
Champion the people in your life to be the best version of themselves
Learn how to be a great host, switching perspectives with agility
Hone your skills in taking responsibility in and for your world
Interact with greater awareness, intention and agility within your community
Identify and reduce your own (unintended) causes of complexity
Unlock the possibilities when not seeking a step-by-step guide
Discover how to educe agility in your organisation
Mitigate risks, reduce budgets and improve customer experience
Simplify governance, reduce healthcare costs and improve employee experience
Reduce or eliminate "predict and execute" approaches, including projects, annual budgets, etc.
Learn why most initiatives fail, despite huge investment and effort
Create structures and an ecosystem that support advancement
Work fewer hours, reduce anxiety and achieve better results