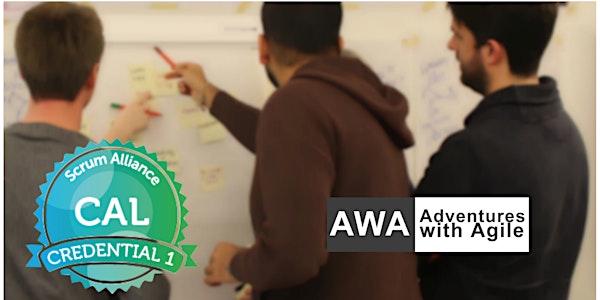 Certified Agile Leadership Training with Olaf Lewitz & Christine Neidhart (...
Location
Etc Venues Marble Arch
Garfield House
86 Edgware Road
W2 2EA
United Kingdom
Description
This course is for people who want to seriously start changing how they show up at work to inspire, catalyse and improve great results that engage people and delight customers.


Your organisation as it works now is the result of your leadership.

What kind of leadership is needed in the organisation you want to create?

What kind of leader do you feel called to be?


Though each Certified Agile Leadership 1 course varies depending on the instructor, all Certified Agile Leadership courses intend to create awareness of, and begin the journey toward, Agile Leadership. Graduates will receive the Certified Agile Leadership I designation.
This is the first and only CAL course designed and run by a pair - Christine Neidhardt and Olaf Lewitz
Increase your Agility as a Leader
The Scrum Alliance Certified Agile Leadership (CAL) program is an education and practice-based program with the goal of developing Agile leadership competency and maturity in order to increase the effectiveness of a leader in these rapidly changing conditions.
Join us and learn how to
Enable agile to work in and beyond your teams,

Be the change you want to see,

Make sense of who you are and what you want,

Take responsibility for a growing part of your context,

Inspire people to follow you lead in showing up honestly, authentically, and fully.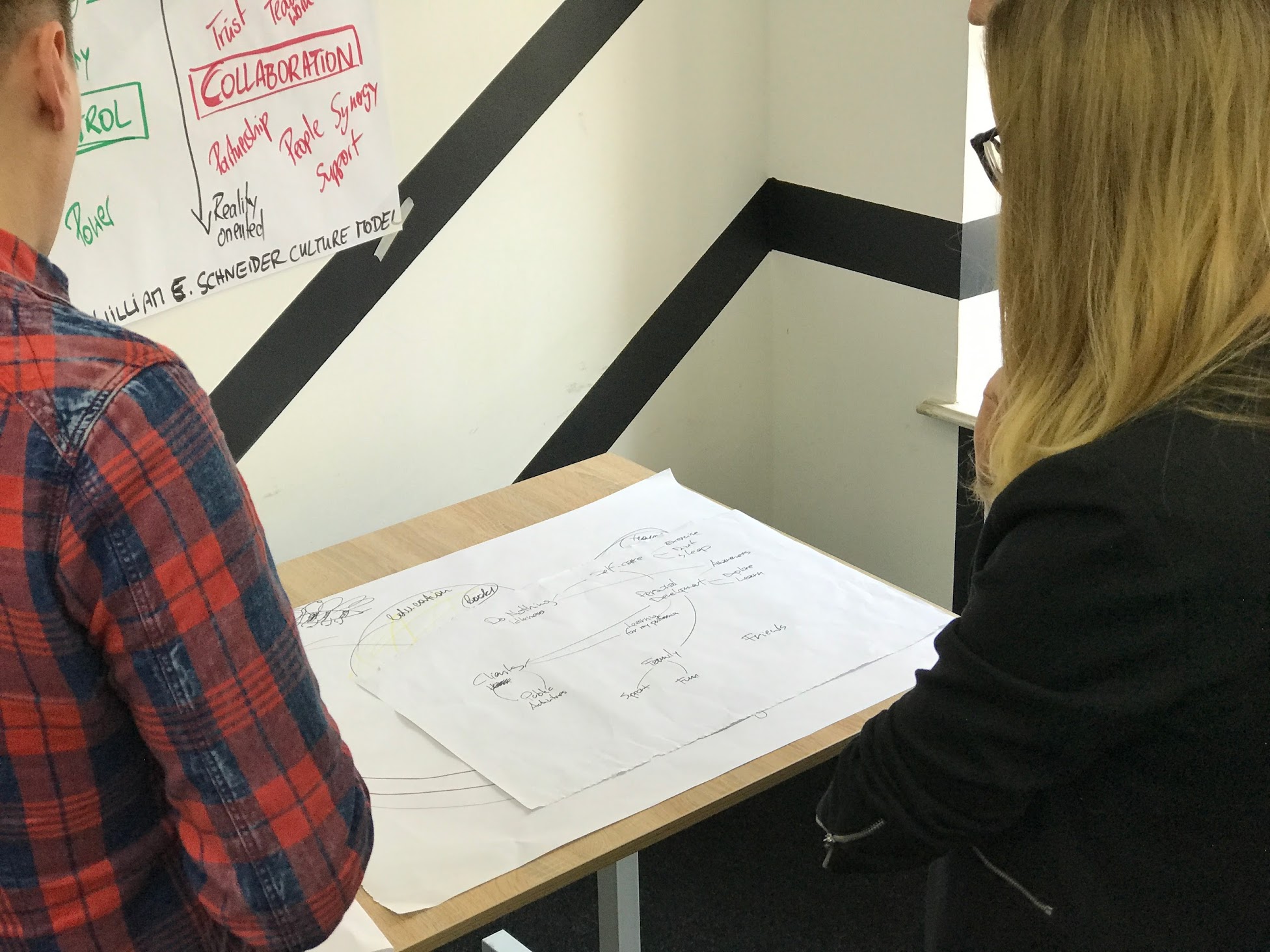 Our Thinking: The TrustTemenos Leadership Model


Our workshop is built around our three-dimensional model of leadership:
Context management.

Relationship building.

Growth.

Context Management is the foundation.
It lets us create and hold space and time.
Good context management leads to presence and clarity.
Structure and process belong here, as well as awareness.
Relationship building integrates two sides:
Attention and honesty. Listening and Feedback are key activities, with authenticity, curiosity and integrity as key skills to grow and become aware of. Openness and invitation are stances that use attention and honesty to build trust. Empathy and compassion belong here, as well as honest and healthy expression of anger, love and fear.
Growth is the tree that is build on identity and intent. Wherever (in which context) I have clarity of who I am and what I want, I can let something develop and grow. Creating vision, catalysing purpose, setting goals, aligning the emergent functionality of the interactions in my team to create emergent value - all of these leadership activities are strongly correlated with this dimension of leadership.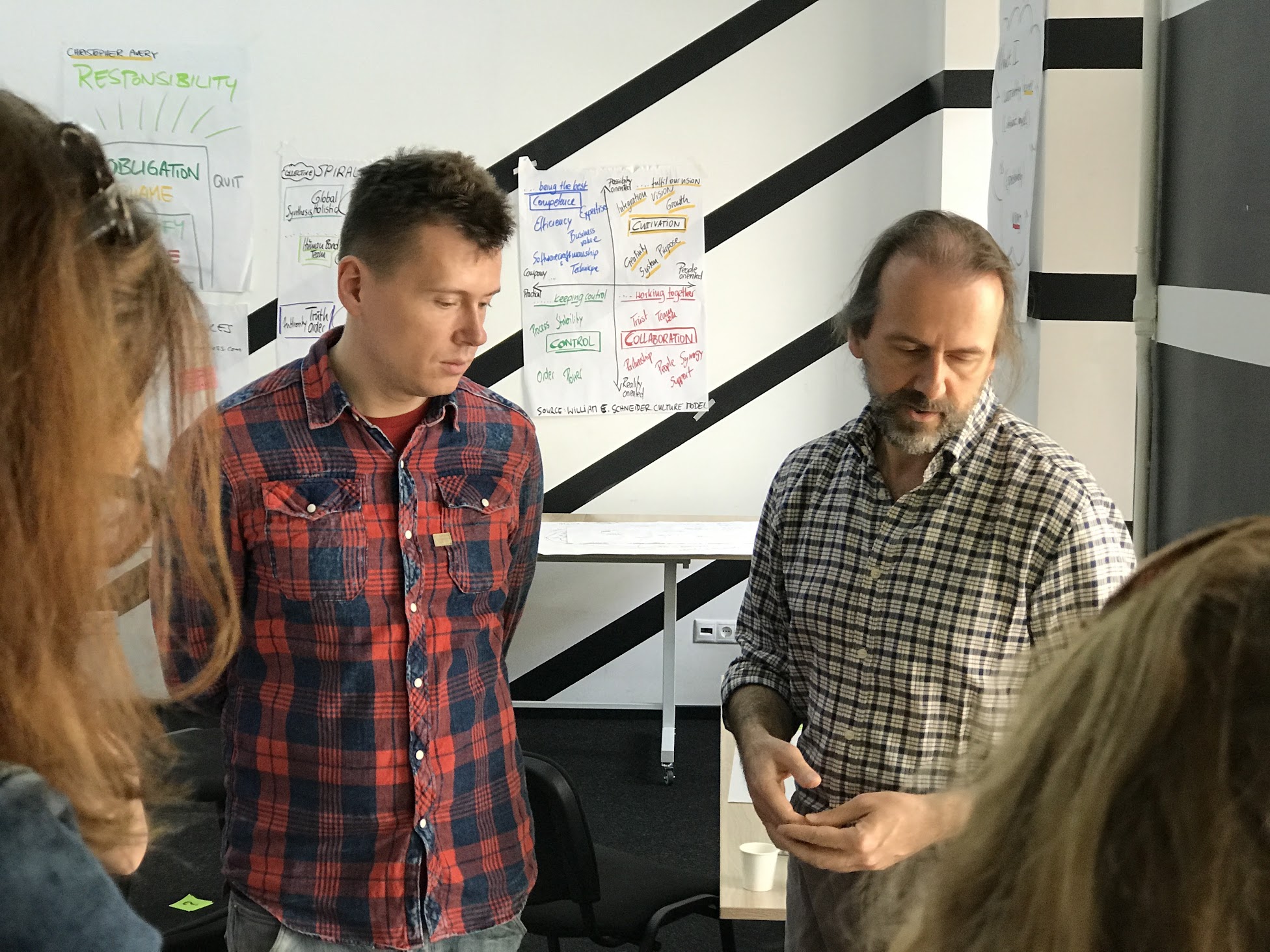 What You Will Get
Two days of experiential, deep-dive learning and discovery

Connection, dialogue, co-creation

Messy coherence

Learn things about you that were not known to you before

More clarity of who you are and what you want

Fun


What People Say:
Most content is co-created. That creates a strong sense of collaboration with the leaders of the course, opportunities for everyone to lead and lets us experience the choice we have to lead of follow consciously in every moment.
The course is great for anyone who needs to communicate and wants to increase the effectiveness of their communication.
"We turned the sheep around. You may be a wolf, but you can choose to be a sheep. And you may be aware that a wolf could be chasing the sheep."
I was surprised how quickly trust was created and grown in the group. And I want to try these Temenos methods of story-telling and trust-building with my colleagues.
---
About Olaf Lewitz and Christine Neidhardt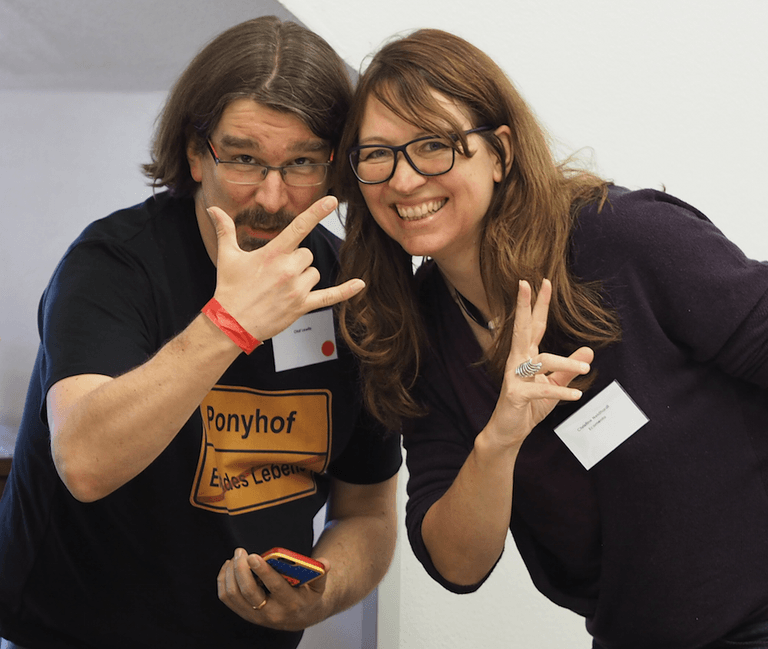 Olaf and Christine are the founders of TrustTemenos Leadership Academy. We work with leaders increasing their clarity of identity and intention, and help growing organisations where safe spaces are available for people to show up and grow. In 2016 we published a workbook for leaders: Showing Up, available on LeanPub.

As Trust Artist and Certified Enterprise Coach with the Scrum Alliance, Olaf is a veteran and leader in the international agile community. In almost 20 years, he has visited and helped hundreds of organisations to transform. In that work, exploring culture and making sense of leadership have become his speciality. His strategy: increasing trust and responsibility through invitation and clarity.
Olaf invites us to trust ourselves and others. He believes: You deserve to love what you do.

Christine is a passionate, systemic and integral Coach for companies and individuals. Over the past 15 years her passion has crystallized in the field of creating new work cultures, supported by agile processes, design thinking and open collaboration models. She helps leaders bring their power to life and into practice. She models her ideals by being herself and bringing new ideas to life. Her focus is on breaking patterns, hacking the culture and helping to use energies of conflicts to transform the culture.
Since 2013, Christine and Olaf have been growing TrustTemenos Leadership Academy: a container for growing leaders and organisational containers. We invite leaders to consciously Show Up: to become aware of how our clarity of who we are and what we want determines the results that emerge from our context - in leading our life, leading our team, as well as leading whole organisations.
Scrum Alliance Endorsed Group
You will be eligible for SEU points from the Scrum Alliance by taking this course.

Speak to the Course Organiser
Email: training@adventureswithagile.com
Call: 0203 369 1125
Website: www.adventureswithagile.com
Terms and Conditions
Please read our terms and conditions for bookings.