Sales Have Ended
Registrations are closed
Thank you for registering to train with Agile Centre LLP, we look forward to working with you.
Sales Have Ended
Registrations are closed
Thank you for registering to train with Agile Centre LLP, we look forward to working with you.
Description
Course Description
This two-day Certified Agile Leadership® (CAL1) course is a highly interactive, in-depth course covering the context for Agile, an introduction to the type of Leadership styles, organisational cultures and structures which give organisations the adaptiveness to survive, and thrive, in an increasingly complex and volatile landscape. It provides practical guidance in all of these areas for continuously improving your organisation.
Upon completion of the course, participants are awarded the credential Certified Agile Leadership® (CAL1).
What You Will Learn
In this highly interactive course, participants will get a thorough introduction to the main areas of Agile leadership, its benefits, and the tools they need to help to increase their organisational agility.
Topics include:
An Agile overview for leaders
An overview of Agile leadership and its benefits in todays business climate
An introduction to the Leadership Agility® development framework
The 3 levels of an Agile transformation
An introduction to the most scientifically validated culture model
The main organisational design structures which enable agility
How to lead the change
A disection of successful case studies
---
What You Will Get
---
FAQs
Are there any prerequisites for attending the course?
Attendees are required to undertake around 60 minutes of pre-course reading and watching of videos prior to the course. We provide everything needed on the day so you do not need to bring anything with you.
What's the cancellation policy?
Cancellation is possible up to two weeks before the start of a course without cost. After that point, the full course fee is due independent of whether the registered person takes part in the course or not. Participants can be substituted without charge.
Training Terms & Conditions
Click here for T&Cs
---
About Your Trainers
This course will be trained by: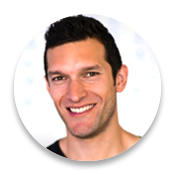 CEC ®, CST ®, Certified LeSS Trainer, PCC ®, SPC ®
---
About Certification
Attendance and active participation across the two days will result in attendees being designated Certified Agile Leadership® (CAL1) status.
---
What Our Participants Say
I really enjoyed the training and inspired me. I could already use some of the thoughts and models that were introduced during the training.
Julia
This probably was the most interesting and rewarding training that I ever followed.
Jean Marie
The course has exceeded my expectations, the pace, team dynamics and take aways
Nadine Alexander
---
Who Should Attend
The course is suitable for everyone who is involved in increasing the agility of their organisation.
Leadership roles are the focus of the course – however, it is suitable for team members or managers who would like an introduction to Agile leadership:
A senior leader / executive
A manager
An Agile Coach / Scrum Master
An Agile transformation lead
A product manager
Anyone interested in increasing their organisational agility
---