Description
Certified Associate Leadership and Executive Coach: The certification focuses primarily on the mindset, roles, Coaching skills and responsibilities of a Leadership and Executive Coach.
Imagine attending a Coaching Master Class which is based on proven Neuro Science Coaching Methodology (Designed by top Neuro scientists and researchers from UCLA, Harvard, Berkeley, Duke etc.), Neuro Linguistic Programming (Recent updated work and understanding of conscious and unconscious brain), plus Neuro Nexus – The missing link, the cutting-edge Coaching tools. This program content is approved by International Coach Federation (ICF)
The learning objectives:
Become aware of the ICF Coaching competencies, ethics and standards, practice and apply them during while Coaching or having coaching discussions with prospective coaching clients.
How to establish coaching agreements with clients, which keeps the coaching process transparent.
Learn how to develop coaching plan with clients, setting up accountability process, monitoring ongoing coaching progress, and setting up a process to stop the coaching process if required.
Learn coaching skills, as per the various ICF competencies, and develop further in terms of how to get most of the clients, and facilitate the process to get results.
How to establish transparent and flexible coaching relationship with clients, while ensuring mutual respect, trust and supportive environment to work together in Coach-Coachee relationship.
Facilitate coaching process for clients by asking powerful questions, demonstrating active listening, and exploration of solutions.
Help in facilitation of setting the actions for continuous learning and moving towards the desired results set by clients.
Program Description: Certified Associate Leadership and Executive Coach
Certified Associate Leadership and Executive Coach workshop provides hands on learning to the participant to become an Leadership and Executive Coach. It enables the participants to learn the Coaching methodology where as a Coach they facilitate the clients to develop more rapidly and get more satisfying results, by facilitating the process where clients set goals, take actions, make better decisions, and make full use of their natural strengths, and inner resources. During the program participants learn framework that outlines a coaching process they can use with their clients (individuals, teams), and will practice coaching competencies through one-to-one practice, and experiential group exercises.
This course is developed for
HR professionals, Leadership Development Trainers, Soft-skills Trainers, Organizational Development Consultants, aspiring Agile Coaches, and anyone with the desire to harness the power of coaching.
After finishing the certification
You will be able to differentiate between and among mentoring, facilitating, consulting, teaching and coaching, and will also gain the skills needed to coach. A key part of this course focuses on developing an understanding of the Professional Coaching skill set and the value of honing these skills to serve individuals as a Professional Coach.
Agenda
Introduction to Coaching and how to frame Coaching session

Conversational Coaching Model

SCORE Coaching Model

Neuro Science of engagement

Neuro Science of States and Wellbeing

Managing conflict (Personal and Business)

Well defined outcomes and how to achieve them using Pain/Pleasure concept

States and how to get into resourceful states

Walt Disney Strategy for Goals

Logical Levels of Change

Visual Squash

Coaching using Timelines

Wellness Vision Planning

TFAR Coaching Model

Coaching using Reframing

How to set up Coaching Practice

Tips on Coaching website and social media marketing

Core Coaching Tool
Bonus Day: Productivity Blueprint – Getting organized the Agile Way
Endorsed by Business Leadership Academy/ Course Approved by International Coaching Federation (ICF)
By attending this course, you will be eligible to earn Certified Associate Leadership and Executive Coach approved by ICF
About our Trainers
Vikram Dhar (International Coach Federation –Mentor Coach) & Licensed NLP Coach and Agile Coach

Vikram is an ICF Mentor Coach. He is a Licensed Neuro Linguistic Programming (NLP) Coach (Certified by Dr Richard Bandler, Co-founder of NLP), and Certified NLP Trainer accredited by two largest boards in the world - American Board of NLP (ABNLP, USA), and Association of NLP (ANLP, UK). He has been personally trained by John Grinder (Co-founder of NLP), and works with various Neuro Scientists and Behavior based experts across the world to create new cutting edge coaching tools.

He works with individuals to help them achieve their goals, change unwanted behavior, eliminate limiting beliefs, and gain control over different aspects (personal and professional) of their lives.

He is also a Mental Game Coach (expert in Sports Psychology), and is currently coaching Ladies Snooker Champion of India, who has represented India in World Snooker Events and has won many medals for India at World events. He also coaches National Gold Medalist (Jiu Jitsu – Brazilian martial art), of India, who has represented India in various tournaments at world events.
He is an experienced Leadership Development and Sales coach, and works with various senior executives and sales teams across India, Dubai, and UK.
He is an Agile Coach, and coaches & mentors Agile team (team members across - India, UK, China, and Philippines) of one of the largest companies in the world with 300000+ global employees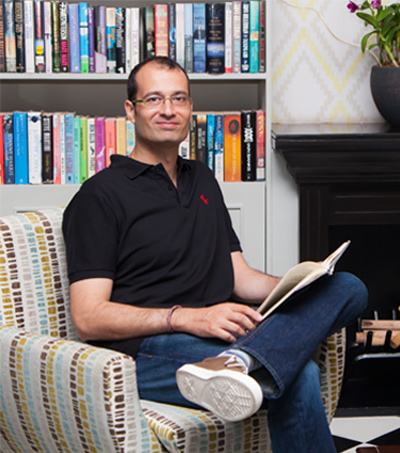 Krishna Chodipilli (International Coach Federation – Coach) & Licensed NLP Coach and Agile Coach

He is an Agile Coach, Trainer, Speaker essentially a loud-mouthed pundit on the topic of Software development and Agile Marketing. He has more than 15 years' experience in Enterprise transformation. Krishna has been helping organisations to explore, create new frontiers in Enterprise and Business Agility by reducing clutter by focusing on the things that matter. Whether if you are scaling Agile through your entire company or adopting it for the first time, he is uniquely qualified to help those looking for better ways to serve their client.
Krishna has been training coaches globally for IT and Non-IT teams. His training & coaching style might be described using the following characteristics; honest, open and direct, curious and respectful, with humour and empathy. Challenging questions and highly attentive listening skills have contributed in building a number of trustful and effective customer relationships with coachees of various backgrounds; in terms of industries as well as hierarchy levels.
Coaching Specialisms • Dealing with leadership capabilities and the process of cultural change • Leaders faced with challenges such as changes in structures, processes or personnel and/or accompanied with resistance and conflicts in their teams • Deliver 360° feedback and coaching for personal development and resilience