Description

About The Course
This interactive 2-day workshop, accredited by the Lean-Kanban University, teaches advanced principles of the Kanban Method.
It is for people who have:
Already mastered the Kanban basics through applying Kanban in their organization, and want to take their implementations to the next level.
The desire to keep the momentum going beyond the initial improvements realized from the Kanban system introduction.
Pre-Requisites:
To have completed a KMP1 class.
Have read the 'Kanban' book by David J Anderson or 'Kanban from the Inside' by Mike Burrows.
Agenda
The course follows the official LKU Certified Kanban syllabus. During the two days you will have ample opportunities to discuss and experience the following topics:
- Building an Information Flow: the 7 Cadences
- Dealing with resistance to WIP limits
- Understanding asymmetrical commitment
- Rollout phases for a Kanban initiative
- Developing a service orientation
- Managing evolutionary change
Certification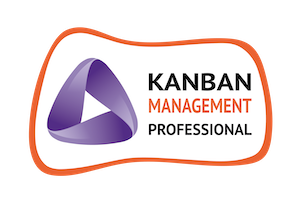 Upon completion, you will receive the Kanban Management Professional (KMP) accreditation. A globally-recognized accreditation that you can use as official recognition of your achievement.
Participants will also receive a KMP2 certificate of course completion from Lean Kanban University (LKU) as well as membership with LKU.
Scrum Alliance: 16 Scrum Educational Units (SEUs) towards your CSP (Certified Scrum Professional)
Project Management Institute (PMI): 16 PDUs (Professional Development Units).
Cancellations & Refunds
A full refund will be issued if you cancel your registration at least 30 working days before the event start date.
Replacing delegates: this can be done at no extra cost
Postponing a booking to another date: this is free providing it is requested at least 10 working days before the event start date.
We reserve the right to postpone or cancel this course if there are insufficient registrations. If this is the case, you will be notified at least 5 working days before the course start date. In this case, you will be offered an alternative date or a full refund. We will not be responsible for any other costs incurred.