Description
A fully immersive, hands-on Certified Scrum Master (CSM) Training course
This two-day Certified Scrum Master training course is structured around the Scrum values, principles and practices, using a blend of lecture, interactive exercises, and participant dialog. There are no powerpoint slides; the focus is on learning through action, activity, and conversation, allowing the new ideas to take root, and have the potential to grow within each participant's context. Scrum is not a formula to be memorised, but rather a journey to undertake.


---
"The course exceeded my expectations as I had thought it would have been mainly focused around a dull PowerPoint presentation and taking notes. But I was wrong, the course was very lively and interactive which really helped me understand Scrum (and also pass the test!)." - Hameda
---
What You Will Learn
Each student is taught to assume the responsibilities of a ScrumMaster.
By the end of the workshop participants will understand the Scrum framework well enough to return to work and take up the role of ScrumMaster, or to apply the principles and practices from any other role in the organization, e.g. developer, tester, manager, director. More specifically, participants will have the following skills:
Facilitate all Scrum ceremonies: standups, planning, review and retrospectives;
Be able to recognize organizational impediments that break the creative flow of a development team;
Work with the product owner and/or customer on maximizing ROI and to meet their objectives using Scrum;
Improve the lives of the development team by facilitating creativity and empowerment;
Help the development team improve their engineering practices and tools so each increment of functionality is potentially shippable.
Participants will also have sufficient information to easily pass the CSM test.
Course Agenda
Scrum Framework
Scrum Values
Scrum Principles
When to use Scrum
ScrumMaster as Facilitator
Iterative/Incremental Development
The Sprint
Scrum Roles

The Team
Product Owner
Scrum Master

Scrum Ceremonies

Planning
Daily Scrum
Review
Retrospectives

Scrum Artifacts

Vision Statement
Backlog
Tracking boards
Working Software

Tools and Techniques

Story Writing
Estimation
Backlog Management
Prioritization
Definition of Done
Burndown Charts
Velocity Charts

Scaling Scrum
Participant Questions and Responses
---
"The course was great not only did I learn a lot but I thoroughly enjoyed it. I don't know the set up for other Scrum courses, but the level of engagement and encouragement from the all participants and coach was excellent." - Isher
---
What you will will receive:
Electronic copy of all course materials.
Access to the Scrum Alliance online exam.
Certificate upon passing.
Tasty lunch, teas, coffees and water throughout the day.
2 years Membership to the Scrum Alliance.
14 Category B Scrum Alliance Education Units (SEUs) towards Certified Scrum Professional (CSP). Learn more about the CSP certification, please see here.
For PMI PMPs, this course provides 14 Category B PDUs.
Membership to the Adventures with Agile community and access to the best agile and lean meetups in London to help you on your agile journey for continuous improvement.


Your Trainer – Tobias Mayer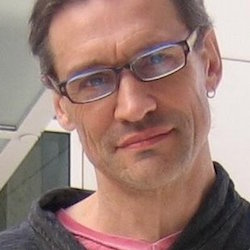 Tobias Mayer became a Scrum trainer and coach in 2005, among the first 25 trainers, worldwide, certified to teach Scrum by Ken Schwaber, its co-founder.
Skilled as a developer, tester and engineering manager, Tobias also has a background in publishing, theatre arts, and community service work. He skillfully blends this unusual mix of experiences when teaching Scrum, creating a lively and engaging experience..
Tobias is a regular speaker and keynoter at Agile conferences, and the author of the highly acclaimed, and somewhat controversial book, The People's Scrum. He blogs regularly on LinkedIn, Medium and Business Craftsmanship, and is known as the creator and curator of AgileLib.Net, the world's foremost collection of Agile resources.
Who should attend?
The course is suitable for everyone who is about to start using Scrum or has already gathered some experience and wants to deepen their understanding of Scrum. The ScrumMaster role is the focus of the course – however it is suitable for team members or managers who would like an introduction to Scrum.
---
AWA have solidified my knowledge of Scrum, and I have gone back to work refreshed with a new confidence. - Austin
---
Prerequisites
No specific experience is required but please read the Scrum Guide before attending the course. If you'd like to read more, The Elements of Scrum is highly recommended.
Speak to the training organisers - Adventures with Agile

To speak to the organisers of this course for futher details:
Call: 0203 369 1125
Email: training@adventureswithagile.com