Certified Scrum Product Owner Course (CSPO) | from £600 + VAT | Zuzi Sochov...
Description
CSPO - Certified Scrum Product Owner course is unique opportunity to look at the Scrum process from the 'end user' point of view. Past participants have enjoyed this highly interactive class. The course provides participants with a hands-on experience using Scrum in an interactive form – the training is full of simulations, exercises, group discussions, and games.
In the class we look at Scrum from the Product Owner point of view, covering several concepts on how to create a product and build Product Backlog. We discuss not only Scrum but Agile Product Ownership as well.
You will understand Agile mindset and culture from a different angle, learn new principles and get new ideas.
After the training, you will fully understand the Scrum process, your role as Product Owner, and will be ready to apply Agile and Scrum principles to your company and better serve in the role of a Product Owner or Product Manager.
Training is facilitated by the author of the popular book The Great ScrumMaster: #ScrumMasterWay.
Certification
At the end of the 2 days course you will get a Scrum Alliance certification - Certified Scrum Product Owner and Scrum Alliance membership for 2 years.
Participants in the class can also claim 16 SEUs (Category B) within the Scrum Alliance and 15 PDUs within the PMI. SEUs and PDUs can be used toward CSP, PMP, PMI-ACP and other certifications.
Who should attend?
The course is for everyone who is currently working with, cooperating with a Scrum team or planning to implement Scrum in their organization. It's an awesome opportunity for existing Product Owners to strengthen their experience and for, Product Managers to get new ideas. Attendees will also be more adept at getting other people involved in the Scrum implementation at your organization. Attendees will enhance their 'know how' about Scrum and Agile Product management.


Materials
Attendees will be provided a course workbook and a copy of the class content that is generated during the session. This is a unique learning experience that does not use traditional PowerPoint slides. The class discussion is lead by the instructor, and the class content is generated during class.
References
"Good course, I appreciate a lot of visual explanations, practical examples from real projects, discussions, and simulations. I learned many practical hints which can be applied back at my work. Thank you! " Tomas, Project Manager
"Thank you for the wonderful workshop, I appreciated the practical exercises and examples." J.K., ScrumMaster
"Excellent! The trainer has deep knowledge of Scrum and Agile." J.T., Director
"Very nice workshop. I especially appreciated practical experiences of the trainer." A. R., SW Developer


Agenda
Certified Scrum Product Owner class contains a good balance of theory and practice. We go through the core of Agile and Scrum principles, looking at Scrum from Product Owner point of view and introduce practical concepts of Agile Product Management.
Agile Mindset and Agile Manifesto
Scrum Basics
Scrum Meetings
ScrumMaster role
Development team role
Product Owner role
Agile Product Ownership
Product Backlog and prioritization
Product Burndown, Planning and Estimates
Story Mapping, Impact Mapping
Definition of Done
Definition of Ready
Concept of Technical Debt
Though each CSPO course varies depending on the instructor, all Certified Scrum Product Owner® courses focus on Scrum from a product owner's perspective. Graduates will receive the CSPO designation. All CSPO courses are taught by Trainers approved by the Scrum Alliance.
About Zuzi Sochova
Zuzana "Zuzi" Šochová is an independent Agile coach and trainer and a Certified Scrum Trainer (CST) with more than fifteen years of experience in the IT industry. She started with agile and Scrum back in 2005, when she was implementing agile methods in the USA. From that time, she has been credited with agile transformation and implementation for many companies and teams around the world. By creating and sustaining agile leadership, Zuzi believes the worlds of work and life can be made happier and more successful.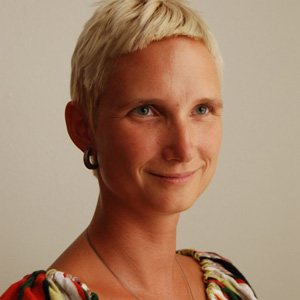 Zuzi is a founder of the Czech Agile Association, and the world famous AgilePrague conference. She is a regular speaker at Agile conferences, author of agile-scrum.com blog, and author of The Great Scrum Master: #ScrumMasterWay book (Addison-Wesley Signature Series (Cohn)).
Speak to the Course Organiser
Email: training@adventureswithagile.com
Call: 0203 369 1125
Website: www.adventureswithagile.com
Refund Policy
Please read our full terms and conditions.