Sales Have Ended
Registrations are closed
Thank you for registering to train with Agile Centre LLP, we look forward to working with you.
Sales Have Ended
Registrations are closed
Thank you for registering to train with Agile Centre LLP, we look forward to working with you.
Description
This two-day Certified ScrumMaster® (CSM) course is a highly interactive, in-depth course covering the values and principles of Agile, and the theory, practices and rules of Scrum. It provides practical guidance for adopting Scrum and continuously improving your organisation.
Upon completion of the course and passing of the online Scrum Alliance assessment, participants are awarded the title Certified ScrumMaster® (CSM).
---


What You Will Learn
In this highly interactive course, participants will get a thorough introduction to Agile & Scrum, the tools they need to get started with Scrum in their organisation, and preparation for passing the Certified ScrumMaster® (CSM) assessment.
Topics include:
Introductions to Agile and Scrum
Deep dives into the Scrum roles, artefacts and meetings
Enabling self-organising Teams
The different levels of planning in Scrum
Experiencing real Scrum in action through a full simulation
Separating the myths from the facts
Real world examples from an instructor with 10 years of experience
---

What You Will Get
---


Who Should Attend
The course is suitable for everyone who is about to start using Scrum or has already gathered some experience and wants to deepen their understanding of Scrum.
The ScrumMaster role is the focus of the course – however, it is suitable for team members or managers who would like an introduction to Scrum:
A manager
A programmer
A tester
An analyst
A product manager
Interested in working on or with a Scrum team
---
What Our Participants Say
"Practice-oriented approach and flexible course (time for Q&A, attention to participants)" – András
"I really enjoyed the training and inspired me. I could already use some of the thoughts and models that were introduced during the training." – Julia
"Very good interactive way of learning in a perfect atmosphere." – Robert
"This probably was the most interesting and rewarding training that I ever followed." – Jean Marie
"No slides (almost at all). Practice together with theory, was the best and effective approach"- Eduardo
"I think that the course is educational and very practical since it's mostly workshop-type of exercises" – Martin
---
The Venue
A range of training, meeting and conference space in Hatton Garden, located near Farringdon and Chancery Lane.
A stylish and impressive eight-storey Art Deco building ideal for hosting a range of training, conferences and meetings near Farringdon and Chancery Lane stations.
Moveable walls provide ultimate flexibility and self contained floors are available for exclusive use.
Take a look – our venue view of etc.venues The Hatton "walks" you around the venue!
---



About Certification
Attendance and active participation across the two days will result in the registration for the Certified ScrumMaster® exam. Upon successful completion of the exam, attendees will hold Certified ScrumMaster® (CSM) status.
---
About Your Trainers
This course will be trained by one of the below trainers: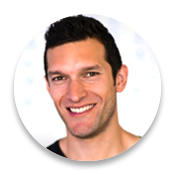 Karim Harbott
Karim is one of only a handful of people globally to hold both the Scrum Alliance Certified Scrum Trainer® (CST) and Certified Enterprise Coach® (CEC) status. He is also a Certified LeSS Trainer®, SAFe Program Consultant®, Accredited Kanban Trainer®, and ICF Professional Certified Coach®.
He specialises in advising organisations on how to work with Agile at scale, business agility, leadership coaching and Scrum Master & Product Owner capability building. Karim is the former Head of Scaled Agile at global strategy consultancy McKinsey & Co.
---


FAQs
Are there any prerequisites for attending the course?
We provide everything needed on the day so you do not need to pre-read or bring anything with you on the day.
What's the cancellation policy?
Cancellation is possible up to two weeks before the start of a course without cost. After that point the full course fee is due independent of whether the registered person takes part in the course or not. Participants can be substituted without charge.
Training Terms & Conditions
http://www.agilecentre.com/website-documents/events-training-terms-and-conditions/
How can I contact the organiser with any questions?