Event Information
Location
Etc. Venues London
Marble Arch, Garfield House
86 Edgware Road
W2 2EA
United Kingdom
Description
RippleRock are proud to offer a series of courses beginning the week of 16th Feb 2015. Each of the courses tells a story in its own right delivering value to those who attend; together the courses are trilogy, exposing attendees to a variety of practices, techniques and concepts for the Agile practitioner.
Certified ScrumMaster

course, this CSM course includes graphical recording to provide a visual record of your learning experience. With Mark Summers and graphical artist Stuart Young. Includes the Visual Artistry workshop for free.

(19-20th February 2015) +free visual artistry workshop - £950+VAT
Visual Artistry Workshop

. Learn how to use visual artistry as a tool to initiate projects, enhance learning and have fun with your teams. With Graphical artist Stuart Young, supported by Agile Coaches Helen Meek and Mark Summers.

(18th February 2015) - £400+VAT
Certified Lean Kanban Foundation

. Learn all about Kanban, once again your experience will be captured graphically. With Helen Meek and Stuart Young. Includes the Visual Artistry workshop for free.

(16-17th February 2015) +free visual artistry workshop - £950+VAT
Certified ScrumMaster course with free 1 day Visual Artistry Workshop
A Certified ScrumMaster course is designed to teach Scrum with a focus on the role of ScrumMaster. In order to enhance the learning experience, our visual artist Stuart Younng will be onhand during the 2 days of the CSM to capture graphically the interactions of the course. During the course this will be used to reflect on what is being taught and it will serve as a permanent output that you will be sent after the course.
The fee also includes a free 3rd day for a Visual Artistry Workshop on Wednesday 18th Feb (the day before), this is optional, but an option we hope you can take.
Here's what people are saying about Mark's Certified ScrumMaster course: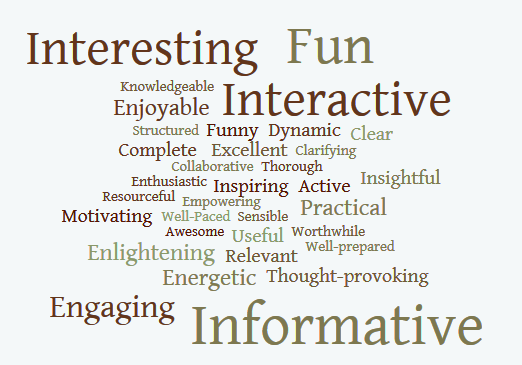 Scrum is an Agile management framework, for delivering value, reducing risk and driving continuous improvement. The framework is simple in its mechanic's but can be difficult to apply as it requires a shift in team culture. Therefore in this course you will not only learn the mechanic's, but you will apply Scrum as it was intended so that you have the best chance of being able to do Scrum in your organisation.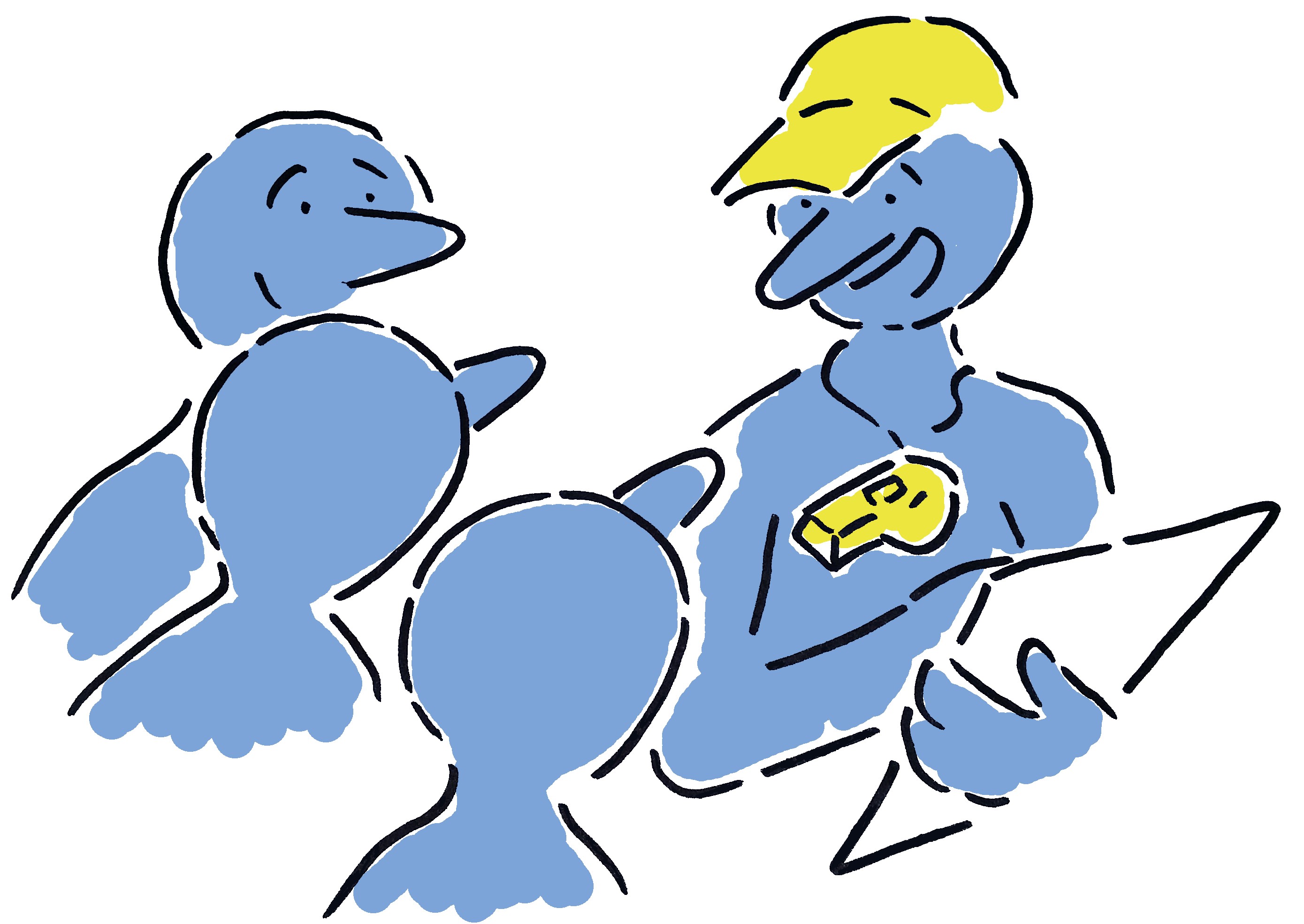 Day 1
Through a series of exercises and discussions, attendees will have a base understanding of Scrum and the principles on which it is based. By the end of the day attendees can expect to:
Have a definition of what Scrum is

Understand how Scrum is underpinned by the Agile Manifesto and Agile principles

Understand the difference between a defined approach and empirical approach to process control

Understand where Scrum is applicable

Understand the Scrum Roles

Dived deeper into the Role of the ScrumMaster

Have experienced Agile delivery
Day 2
The second day explores the Scrum Rhythms, Rituals, and wRitings in more depth, and introduces some of the more common practices used by Scrum teams. By the end of the day attendees can expect to have:
Have learnt new tools for Product Backlog Refinement

Created Agile requirements with User Stories

Understood how to apply the concept of Done and its importance

Learnt how to do Sprint Planning

Understood how a team works inside a Sprint

Experienced Sprint Reviews and Sprint Retrospectives

Understood Release Planning and how to track progress

Explored patterns behind scaling Scrum and working with distributed teams

Upon course completion, students will be qualified and ready to pass the Scrum Alliance certification exam. This online exam is required to become a Scrum Alliance Certified ScrumMaster. Also included in the fee is a two-year membership in the Scrum Alliance, where additional member only material and information is available.
Your Certified Scrum Trainer will be Mark Summers.
Mark's passion for Scrum stems from his experiences of seeing the difference it can make to people's work lives. Scrum brings people together to create innovative, valuable solutions to people's problems, and that can be a lot of fun. Mark has been working with individuals, teams and throughout organisations to help them embed Scrum since 2006. Mark is both a trainer and a coach; therefore the stories are based on implementing Scrum in lots of different environments.
Mark is working to support the development of a new breed of leaders inside organisation, who can support and nurture Agile teams. Mark is an active member of the Scrum community, regularly speaking at Agile conferences and organising events.
Agenda
An overview of Scrum

Empirical Process Control and complexity

What is Agile

The Scrum Roles

ScrumMaster

Product Owner

Dev

Team

Agile Simulation

Scrum wRitings (Artefacts)

The Product Backlog

Definition of Done

Sprint Backlog

Burndowns

Scrum Rhythms

The Release

The Sprint

The Day

The Rituals of Scrum

Sprint Planning

Daily Scrum

Sprint Review

Sprint Retrospective

Scaling and Distributed Scrum
Who Should Attend
Anyone performing the ScrumMaster role
Anybody involved in a Scrum environment, be it new or if you are just looking to improve
The course may appeal to:
Managers

Testers

Developers

Product Managers

CIO

CTO

Other leaders
Please note: If you select to attend the Visualisation/Visual Artistry Workshop, this will take place on Wednesday 18th February.
Visualisation/ Artistry Workshop
Instructor: Stuart Young,
On Wednesday 18th Feb 2015, 9am to 5pm
Enriching a workshop, meeting or presentation with engaging visuals needn't be an exclusive art. Join Stuart Young of Illustration Station for an intensive and enjoyable visualisation and artistry one-day workshop. Build your confidence and leave the session with your own unique toolbox jam-packed full of reusable images, tricks and methods.
Leave your inhibitions behind you and remember anyone can draw!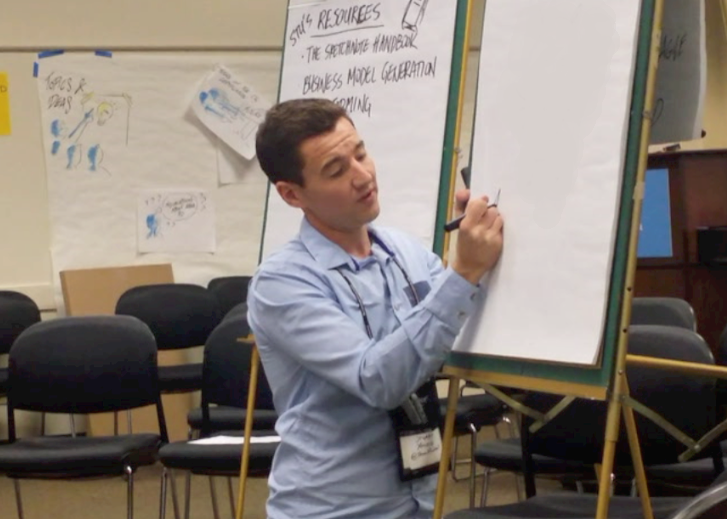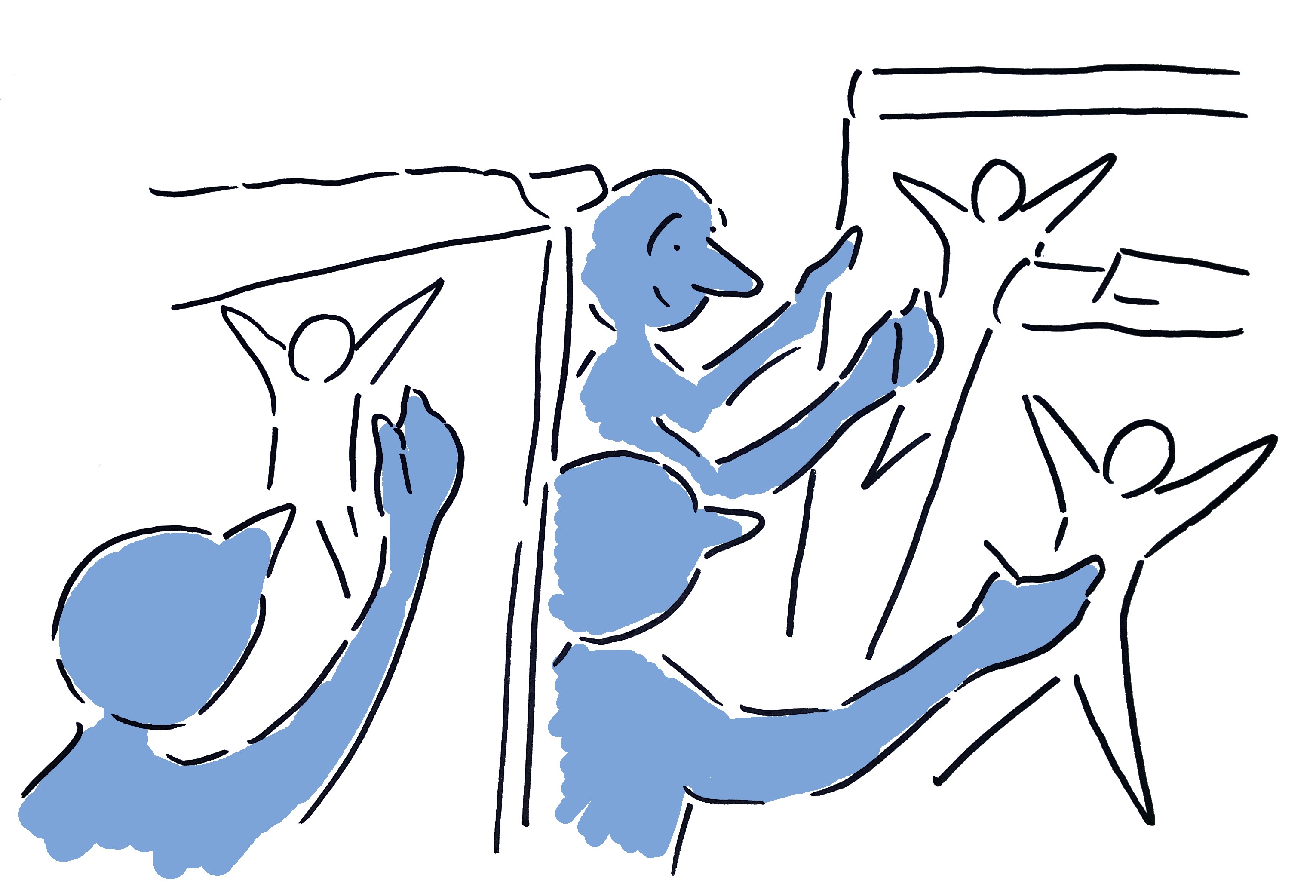 The Workshop:
Don't expect to find a table, slide-deck or even sit down for longer than 2 minutes! There will be plenty of interaction to keep you on your toes.
We will be spending a short amount of time talking through the theory of live visualisation before undertaking a variety of exercises to build your confidence when writing or drawing in front of a crowd. If you are familiar with Scrum or Agile we will discuss how techniques can be applied during ideation sessions and retrospectives.
Whilst listing the key areas that will be covered during the day, at the beginning of the session all attendees will have the opportunity to build a backlog and write down something they wish to take away from the workshop. The group will then collectively prioritise each topic making sure that the session is perfectly tailored for all.
Most importantly there will be plenty of time for self-discovery so that you can build a bank of images and ideas that work for you. No one should go home empty handed.
Date and time
Location
Etc. Venues London
Marble Arch, Garfield House
86 Edgware Road
W2 2EA
United Kingdom