Cervical Spine Risk Assessment and Consent for Manual Therapists

Sunday, 26 February 2017 from 09:00 to 17:00 (GMT)
Event Details
This course will address practitioners' concerns about treating the neck in the context of evaluating risk and receiving consent.
There has been much recent debate about the association between manual therapy and adverse events relating to stroke and cervical artery dysfunction. This one day masterclass draws content from recent evidence and provides tools to practitioners to enhance clinical reasoning in triaging their patients and making informed decisions with their patients about whether manual treatment is appropriate. Presentations and case based practical work will enable participants to evaluate their current knowledge, identify their learning needs and provide current knowledge and skills based training to enhance practice. Relevant theory, epidemiology, pathophysiology and clinical research will be used to give participants up to date knowledge and will be applied in the context of clinical reasoning. Consent related matters in this area will be reviewed and shared as well as the opportunity to practise relevant clinical methods.
The course will focus on giving delegates practical experience and skills that they can apply in their clinical work.
Learning outcomes:
Understand the pathophysiology and epidemiology of cervical artery dysfunction

Clarify the relationship between manual therapy technique and risk when evaluating and treating the neck

Identify risk factors for cervical artery dysfunction

Gain experience of clinical reasoning and shared clinical decision making with patients

Enhance and apply clinical methods in the examination of neck and head pain presentations
This course is suitable for chiropractors, osteopaths, and physiotherapists.
Who is teaching the course?
Roger Kerry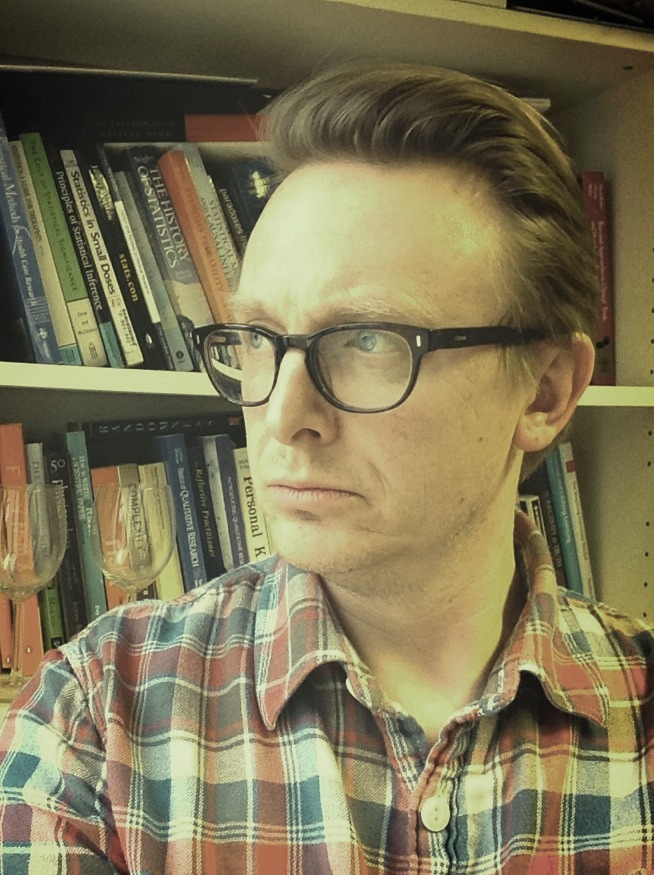 Associate Professor/Director of Postgraduate Education, Faculty of Medicine & Health Sciences, University of Nottingham
Roger is an experienced physiotherapist and academic with longstanding research and education interests in haemodynamics and manual therapy. He has published widely on clinical reasoning and risk related to cervical artery dysfunction. Roger is a member of the International Federation of Orthopaedic Manipulative Physical Therapist working group for the International Framework for Examination of the Cervical Region for potential of Cervical Arterial Dysfunction prior to Orthopaedic Manual Therapy Intervention 2007-2017.
Selected publications
KERRY R, ANJUM RL and MUMFORD SD, 2013. Causation as way forward in person centred medicine. International Journal of Person Centred Medicine. 2(1), 79-80

TAYLOR AJ and KERRY R, 2013. Vascular profiling: Should manual therapists take blood pressure? Manual therapy. 18(4), 351-3
KERRY R, 2011. Examination of the upper cervical spine. In: PETTY NJ, ed., Neuromusculoskeletal Examination and Assessment 4. Elsevier.
TAYLOR, A.J. and KERRY, R., 2010. A 'system based' approach to risk assessment of the cervical spine prior to manual therapy International Journal of Osteopathic Medicine. 13(3), 85-93
KERRY, R., TAYLOR, A.J., MITCHELL, J. and MCCARTHY, C., 2008. Cervical arterial dysfunction and manual therapy: a critical literature review to inform professional practice Manual Therapy. 13(4), 278-288
Steven Vogel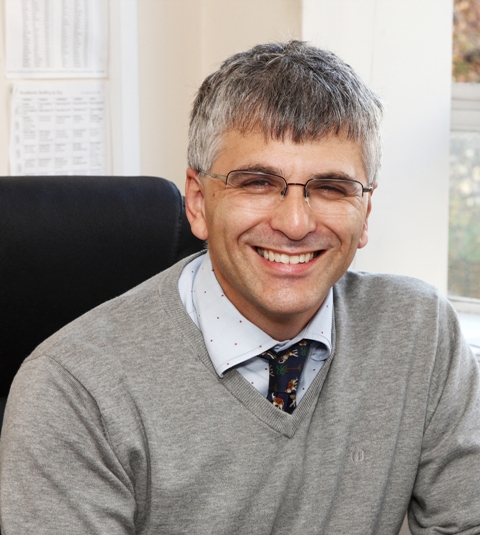 Vice Principal (Research), The British School of Osteopathy. Editor-in-Chief, The International Journal of Osteopathic Medicine
Most of Steven's working time is spent on research and education at the British School of Osteopathy. He held a clinical post as an osteopath in an NHS primary care setting for many years. His recent research has focused on reassurance, communication and consent, and safety in manual therapy. He was the lead researcher in the largest UK study investigating patient and osteopath's experience of risk management and adverse events and consent. Steven has published widely and been involved in the development of NICE's clinical guidelines for low back pain and sciatica.
Selected publications
Vaughan B, Moran R, Tehan P, Fryer G, Holmes M, Vogel S, et al. (2016) Manual therapy and cervical artery dysfunction: Identification of potential risk factors in clinical encounters. Int J Osteopath Med . Doi: 10.1016/j.ijosm.2016.01.007.

Holt N, Pincus T, Vogel S. (2015) Reassurance during low back pain consultations with GPs: a qualitative study. Br J Gen Pract ;65(639):e692–701. Doi: 10.3399/bjgp15X686953.

Pincus, T. Holt, N. Vogel, S. Underwood, M. Savage, R. Walsh, D. A. & Taylor, S. J. C. (2013) Cognitive and affective reassurance and patient outcomes in primary care: A systematic review ',  Pain.154; 2407-2416.

Vogel, S. (2012) Consent and information exchange – A burden or opportunity? International Journal of Osteopathic Medicine 15; 3: 83-85.

Daniels, G. and Vogel, S. (2012) Consent in osteopathy: A cross sectional survey of patients' information and process preferences. International Journal of Osteopathic Medicine 15; 3: 92-102.

Vogel, S. (2010) Adverse events and treatment reactions in osteopathy. International Journal of Osteopathic Medicine 13; 3: 83-84.
When & Where

The British School of Osteopathy Teaching Centre
275 Borough High Street
SE1 1JE London
United Kingdom


Sunday, 26 February 2017 from 09:00 to 17:00 (GMT)
Add to my calendar
Organiser
The BSO is the oldest osteopathic institution in Europe. It is at the forefront of CPD education for osteopaths and welcomes participants from other professions. We pride ourselves on the quality and diversity of our CPD programme and the speakers who deliver our CPD; delegates consistently provide us with excellent feedback.
Our courses are designed so that participants can incorporate what they have learned directly into their daily practice. We use research evidence, peer-to-peer sharing, and practical experience to uphold standards and support the refreshment and extension of core skills.
Our vision is to provide a programme of CPD courses that are:
High-quality, topical, evidence-based and provided by experts from a range of professional backgrounds
Open to professionals in and outside the UK using a variety of formats including face-to-face and multimedia
In line with the regulatory expectations for continuing professional development
Informed by contemporary teaching approaches and include practical and experiential learning
Informed by the feedback we receive from our participants
We would value your feedback and ideas for new CPD via CPD@bso.ac.uk or +44 (0)20 7089 5333.
Steven Vogel
Vice Principal (Research), British School of Osteopathy
Editor-in-Chief, The International Journal of Osteopathic Medicine
Dr Jerry Draper-Rodi
CPD Manager and Lecturer, British School of Osteopathy
Join our mailing list
Sign up to our mailing list to receive regular updates on our CPD and training opportunities direct to your inbox. We will not share your details with any third parties for marketing purposes, and you can unsubscribe at any time.