Description
---

---


UPDATES
VENUE:
Please note that the venue for the course has changed. It will now be held in the Harlow Health Resource Centre situated within Harlow Leisurezone Complex, Second Avenue, Harlow, Essex, CM20 3DT.

TRANSPORT:
By Car: Complimentary car parking is available for course delegates in Harlow Leisurezone.
By Train: There are planned engineering works in Harlow Town Station on the day of the course. We strongly recommend allowing extra time for your journey.
Affected routes include:
From London Liverpool Street Station: You can take a bus or a taxi from:
- (Central line tube) Epping Station; buses will stop in the town centre.
- (Greater Anglia train) Cheshunt Sation; buses will stop at Harlow Town Station.
From Cambridge Station: You can take a bus or a taxi from Bishops Stortford Station. Buses will stop at Harlow Town Station.
Please contact your local train station for alternative timetables and best advice for alternative travel.
---
---
A SAS career day for those thinking of, or in the process of applying for Histopathology Specialist Registration via the CESR (Article 14) route.
It provides guidance on: what to submit as supporting evidence, how to complete your application and who to approach for a reference.
Programme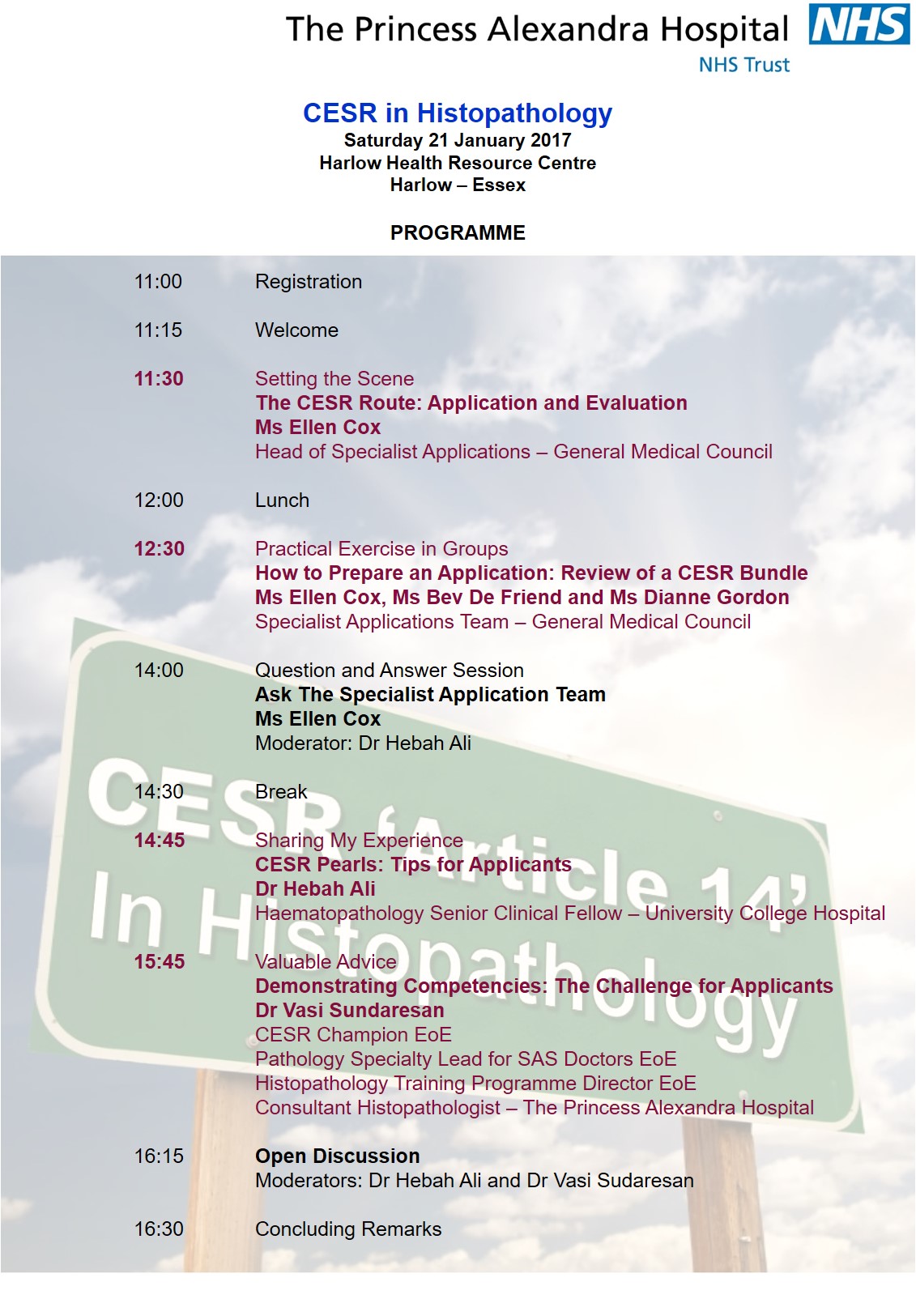 ---
Contact us using the 'contact' button below or e-mail Andrew.Close@pah.nhs.uk.