Description
Increasingly, practitioners are fitting toric soft lenses as a solution for correcting their astigmatic patients in preference to alternative modes of contact lens correction. Whilst this works for some it has been shown that many patients experience visual discomfort and would benefit from a different modality.
The aim of this workshop is to give practitioners more confidence in fitting a hybrid alternative forastigmats and presbyopic astigmats.
These CET evenings will feature a one-hour lecture by UK optical stalwart, Nick Atkins and will also include a 30-minute live fitting demonstration from the SynergEyes professional services team, led by Phil Thompson. Two CET points have been applied for.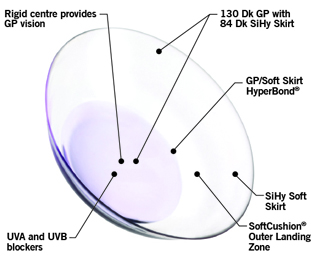 The SynergEyes Hybrid contact lenses feature SoftCushion Comfort Technology, as well as a UVA and UVB blocker for sun protection. The Hybrid platform offers centration and stability with vision not affected by lens rotation.

This coating technology creates an extremely wettable contact lens surface, with increased surface water retention due to the 90% water content of the PEG-based polymer. The lubricious Tangible Hydra-PEG coating will be available as an option on Duette and Duette Progressive hybrid contact lenses.

All attendees will receive a complimentary voucher for a free pair of hybrid contact lenses. Have a go with Duette contact lenses after the seminar and let us know how it went. You'll be surprised how easy it is to fit SynergEyes Contact Lenses!
Learning Objectives:
Corneal astigmatism types

How rigid lenses correct corneal astigmatism

An awareness of current hybrid alternatives.

When a hybrid design is indicated and contraindicated

Hybrid lens handling and care

Troubleshooting Hybrid lenses and case study to demonstrate a typical fitting scenario
Our Speaker:
Nick P Atkins FBDO (Hons) CL FBCLA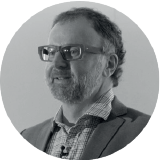 Timetable:
6PM - Registration and refreshments
7PM - Lecture & Fitting Demo
8:30PM - Finish

2 CET Points available. Free to attend. Places are very limited and will be allocated on this basis. Evening events: 6pm - 8.30pm