CEU3A Members' Talk: The Archaeology of the Thames Foreshore. Will Rathouse
The archaeology of the Thames' tidal zone and continuing discoveries - from Stone Age to recent times.
About this event
In his talk Will Rathouse explain how the archaeology of the tidal zone of the River Thames in London initially came to light and how the Thames Discovery Programme is continuing to find exciting traces of past human activity from the Stone Age to recent times. 
Will Rathouse is a community archaeologist for MOLA (Museum of London Archaeology) working on the Thames Discovery programme. He co-ordinates archaeological activities for older Londoners, people with mental health difficulties and forces veterans. Previously, he led archaeology projects to promote mental health with Mind Aberystwyth and has done voluntary work with Operation Nightingale, an archaeological programme for forces veterans. His PhD research investigated the contestation of prehistoric monuments and ancient human remains.
THIS TALK IS FOR MEMBERS OF CROUCH END AND DISTRICT U3A. PLEASE INCLUDE YOUR MEMBERSHIP NUMBER AFTER YOUR NAME WHEN BOOKING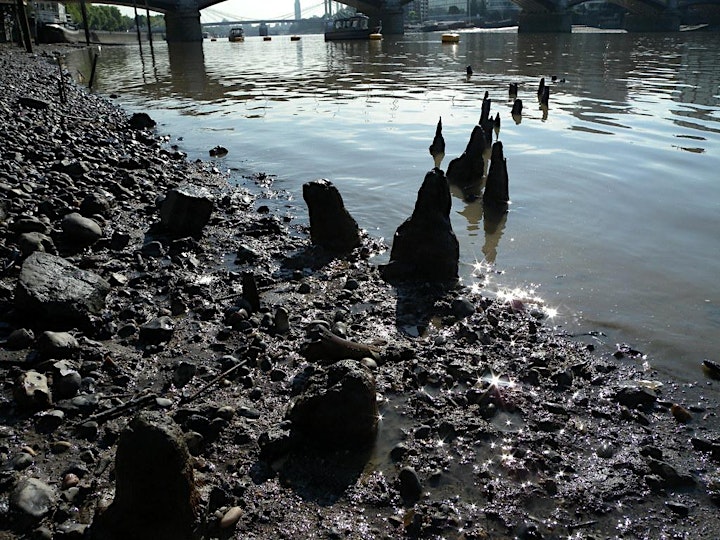 Organiser of CEU3A Members' Talk: The Archaeology of the Thames Foreshore. Will Rathouse