Description
The future of the CFO is here with CFO Insights 2018
The role of the CFO is undergoing a transformative change at the moment and finance departments continue to be disrupted and overhauled by technology.
It is no longer enough to just be the steward of your company, a modern CFO should be a strategic leader and an innovative forethinking implementer of technology.
This is not just a conference, it is a peak through the looking glass into what the future holds.
Join us on May 25th at Hotel Marriott Copenhagen where we've invited the region's leading executives and experts to arm you for the future.
A selection of our speakers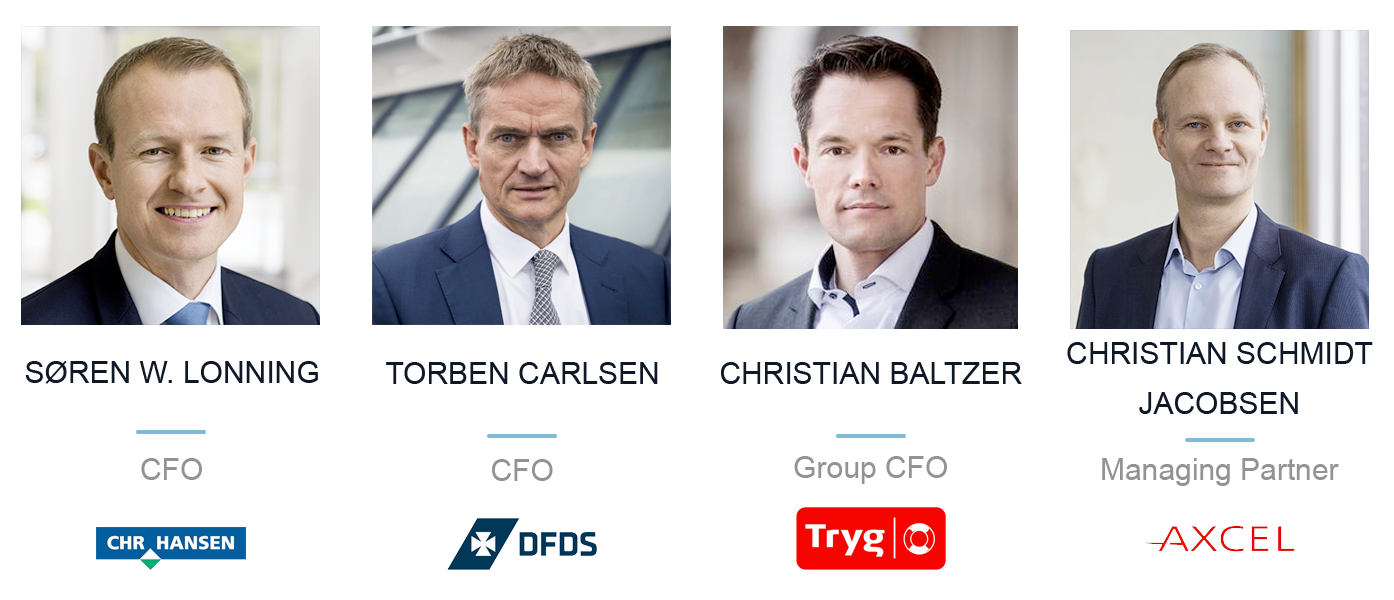 A selection of our attendees

Read more at our website http://www.cfo-insights.org/denmark



Tickets
The sale of discounted Early Bird tickets was closed April 6th.
Tickets are currently only sold as Standard. A ticket gives full access to every CFO Insights debate and every networking event during the conference.
Rising Students
Are you a rising finance student?
Then apply for an invitation by filling out our application form.

From all of us at CFO Insights, we look forward to meeting you at the best conference of your career.
For any questions or enquiries, contact contact@cfoinsights.org.