Description
Frontier Medical Group and CGL are holding their 4th Annual Needle Exchange Conference.
This year's programme will encompass topics from across the harm reduction and needle exchange sector, bringing together highly experienced speakers and providing an insight into best practice and developments from across the UK.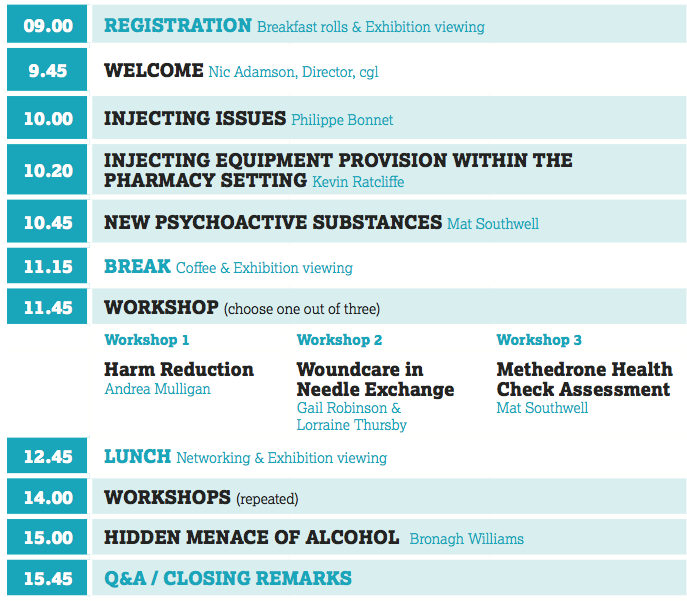 CLICK HERE TO DOWNLOAD THE PROGRAMME
This is a free conference for all CGL staff involved in Needle Exchange and Harm Reduction.
Places are on a first come first served basis.