CGR Annual Globalisation Seminar. Prof. Ekaterina Zhuravskaya
Description
The Political Effects of Internet and False News
This year the Annual Globalisation Seminar of the Centre for Globalisation Research (CGR) of the School of Business and Management, Queen Mary University of London will be held by Professor Ekaterina Zhuravskaya.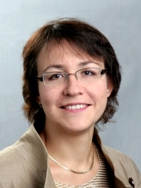 Dr Zhuravskaya is Professor of Economics at the Paris School of Economics and EHESS and a Research Fellow of the Centre for Economic Policy Research in the Public Policy and Development Economics programs.
She is the recipient of the 2018 Birgit Grodal Award, a biennial prize assigned by the European Economic Association to "a European-based female economist who has made a significant contribution to the Economics profession".
Among the motivations of the EEA Selection Committee, one can read: "Ekaterina Zhuravskaya is a leading scholar in empirical political economics, and she is a world leader in the important and growing area studying the economics of the media. Her influential contributions have shown that the media can have profound political effects in important contemporary and historical settings, both in democracies and in autocracies. She has also done outstanding work in economic development, which has enhanced our understanding of the economic and political challenges faced by middle income countries and transition economies."
Organiser of CGR Annual Globalisation Seminar. Prof. Ekaterina Zhuravskaya