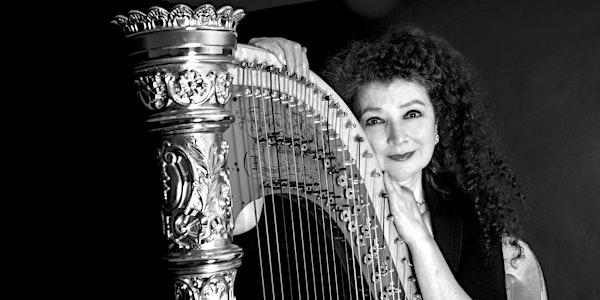 Chagford Summer Music Festival Week 5 - Elizabeth-Jane Baldry (harp)
Location
St Michael the Archangel Church
Parish Church
Chagford
TQ13 8BN
United Kingdom
Award-winning international harpist performs enchanting music from Renaissance Spain to 20th Century America.
About this event
Chagford Summer Music is a series of twelve FREE lunchtime concerts each lasting about 45 minutes.
Inspired by the desire to share music a group of Chagford friends have organised a variety of concerts with a desire to enrich and connect the community through free live music, bring people together, attract visitors to our vibrant little town, contribute to Chagford's thriving cultural environment, and create enjoyment and inspiration for all
The Concerts are all free thanks to the generosity of local businesses who have demonstrated their strong commitment to the local community by sponsoring the Events.
Today's event is sponsored by Astor's Bookshop
Tickets are not issued for the Summer Music Series
"She is a great artist and consummate performer. She can draw more tone colours out of the instrument than any other harpist living in the world today."
- David Watkins, Professor of Harp, Guildhall School of Music
Elizabeth-Jane Baldry fell in love with the harp as a young child whilst reading fairy tales in which the harp possessed magical powers! She grew up to study at Exeter University and the Royal College of Music and has been a full-time professional musician for almost thirty years, performing internationally with many television and radio appearances.
She is the only specialist silent movie harpist in the world, playing live to cinema screenings of early film, and has won multiple awards for her silent film accompaniments and compositions. Her uniquely rich tone on the harp has graced film and TV soundtracks screened in over thirty countries including America, Canada, Iceland, Kenya, Iran, South Africa, Poland and Cyprus. Her compositions have been used by ITV, the BBC and by Irish, Japanese, Danish and Canadian film, radio and television.
Elizabeth-Jane lives in Chagford and is currently creating a magical woodland which she hopes will become a place for the community to gather and share food, friendship and art.