Description
With an open mind and heart let go of your everyday life, relax and balance your chakras with soothing gong bath.

The sound is all around us, but certain sounds can open the gates to love so you can meet with all the things you create around yourself and realize how great the power to create happiness is in your life. We are talking about the mystical sound of gongs.

Gongs are amazing instruments. They generate powerful, intense healing vibrations which, interspersed with the sounds of Tibetan Singing Bowls and other instruments, stimulate our feelings of peace and relaxation. This allows the release of stress, and any other blocks that maybe set deep inside our inner self, on a cellular level.


VENUE:
Westcott Reading Room
Institute Road
Westcott
Dorking
RH4 3NP
Free car park.
Please check a map before you drive. Institude Rd is a single car track between Indigo Space Restaurant and a Bus Stop.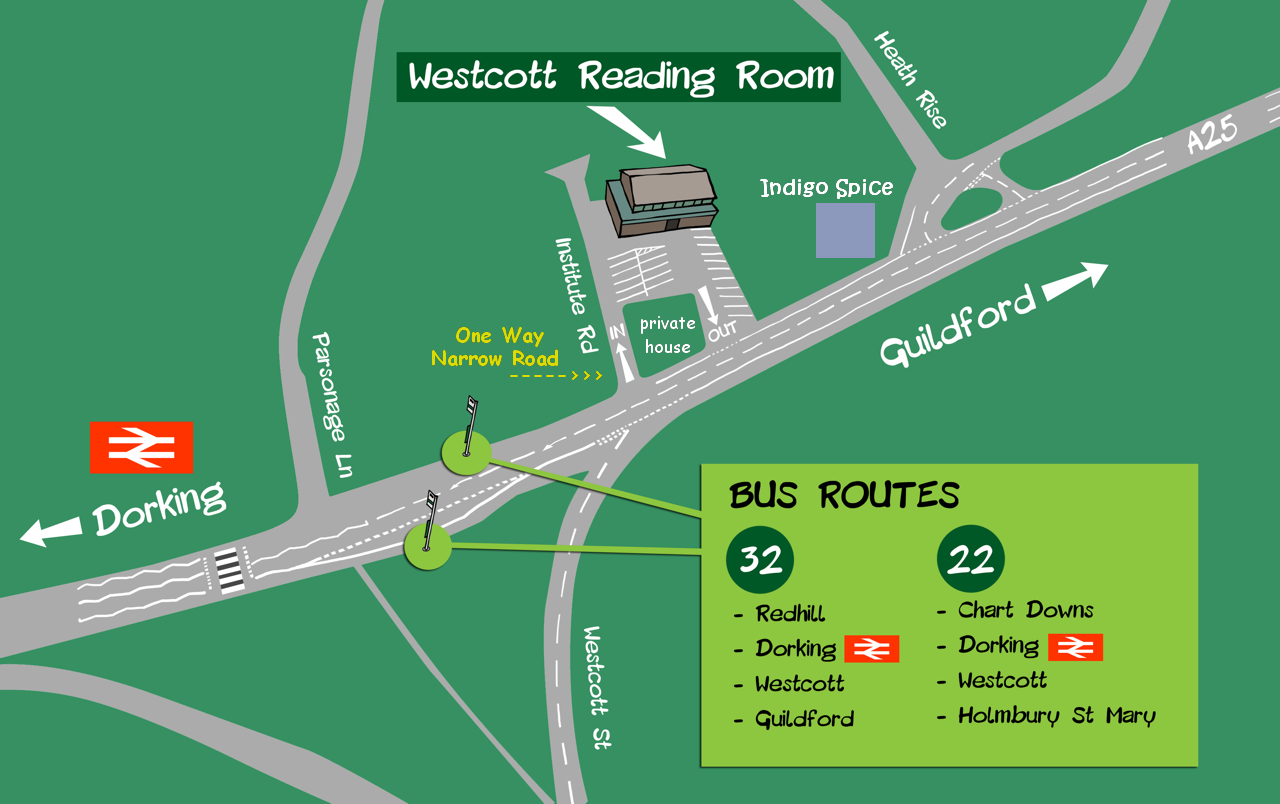 ---

WHAT TO BRING:
We ask you to please bring your yoga mat, blanket, and a pillow so that you can lie down comfortably during the Gong Bath. If you are not comfortable lying down you can sit on the chair, stay in your wheelchair or bring a reclining chair. Wear comfortable clothes, please.
If you need a mat, we have just a few at the venue and they can be reserved in advance on a first come basis.
Please arrive a minimum of 15 minutes early. Door will be promptly closed at 1pm. Late-comers will not be allowed in once the event is underway.
---
BOOKING:
Children are very welcome to attend the gong bath with their parents. To allow all of our guests the enjoyment and relaxation, we respectfully advise everyone to stay calm and silent during the gong bath.
May we request the parent to leave the room with your child should they not settle.
Special Offer - Children (aged 8-16) discounted ticket
To reserve a space the ticket must be purchased first.
The option to Pay on the Door will require an additional admin fee of £5 (for adults and children) and will be possible if there are any free places available only.
If you have any questions, contact Jarek directly: 07935 651585 or check www.ifeelgoodtherapy.com, or www.okidesoul.co.uk, please.
---
CANCELLATION POLICY:
Tickets must be booked in advance through I Feel Good Therapy Clinic online. We are unable to offer refunds unless the event is canceled by I Feel Good Therapy Clinic, but you are welcome to transfer your place to another person.
---
TESTIMONIALS:
"What a fantastic spiritual experience. My whole body felt so alive, it was truly magical. I would definitely recommend it. Thank you so much." Lynn H.

"Meditation Evening I feel compelled to write to say what an amazing experience it was for me to attend an evening of meditation with you. I found the session to be deeply moving in a very positive way and it has allowed me to open channels of healing inside that I didn't know existed. The fact that you chose a crystal for me to hold that has special significance to me and that during the meditation this crystal became very hot signified to me that the experience was not just a cognitive one, but that it was also very spiritual and this touched me profoundly. I would recommend anyone to try this with you and to feel what I felt." GS Surrey

"I would urge anyone seeking a genuine spiritual healer to see Okide Soul as a man with a real gift and a desire to help. I have met quite a few so-called mediums and spiritual healers and without doubt, Okide Soul is one of a few with a real and tangible ability to perform this special practice.
An honest, humble man with overwhelming goodness inside and an honest ability to mediumship, clairvoyance, Reiki and other forms of healing.
He has helped me and many of my friends all of whom feel as I do that this is a good man that can do what he says he can. Thank you Okide.". Joe S.

Disclaimer: Clients results and gong bath experience may vary from person to person.
---
Chakra Balancing Gong Baths and were created with a pure passion by Beata and Jarek Dzwigol (Okide Soul). They are Gong Masters Teachers, Reiki Masters Teachers, Healers and Complementary Therapists who are passionate about Life, Healing and Well-being.

They are honest, humble couple with overwhelming goodness inside.

Through sound, therapies, and courses with Beata and Jarek, many people find themselves in a better space in life and greater achievements in everything they are doing.

You are welcome to join their gong baths, meet other wonderful same minded people and let the Positive Transformation Become.
Beata and Jarek we trained many years ago by Don Conreaux, Aidan McIntyre, Tom Solton and Abby Del Sol and others. They offer group and one-to-one sessions. They are frequently invited to play in yoga studios, on retreats and at private events. They will be happy to play for you too.
---
Date and Time
Location
Refund Policy