Sales Have Ended
Ticket sales have ended
Felicidades, tu registro ha sido completado!! Si tienes dudas o alguna pregunta, por favor contactanos al correo; info@challenge-sangil.com Saludos, el equipo de Challenge San Gil 2019 Congratulations, your registration has been successful! If you have any further questions please don't hesitate to contact us at info@challenge-sangil.com Your Team from Challenge San Gil 2019 Gratulation, deine Anmeldung war erfolgreich! Wenn du Fragen zu deiner Anmeldung hast sende uns bitte ein Mail an info@challenge-sangil.com Dein Challenge Sangil Team
Sales Have Ended
Ticket sales have ended
Felicidades, tu registro ha sido completado!! Si tienes dudas o alguna pregunta, por favor contactanos al correo; info@challenge-sangil.com Saludos, el equipo de Challenge San Gil 2019 Congratulations, your registration has been successful! If you have any further questions please don't hesitate to contact us at info@challenge-sangil.com Your Team from Challenge San Gil 2019 Gratulation, deine Anmeldung war erfolgreich! Wenn du Fragen zu deiner Anmeldung hast sende uns bitte ein Mail an info@challenge-sangil.com Dein Challenge Sangil Team
Description
With the participation of athletes from Mexico, North, and Central America, San Gil is one of the most traditional races in Mexico.
Triathletes start with a very nice swim in San Gil private lake. The second leg of the race continues with a demanding bike course, first with an and down hilly course thru San Fandila, and in the 45 km mark, a big climb starts to the city of Amealco; full of beautiful landscapes and impressive road by the Ravine of Galindo After a big climb, comes a long downhill, where triathletes reach more than 45 miles per hour in the final kilometers of the downhill.
The run course takes place inside the Residential area of San Gil, people in the community offer additional support, aid stations, music, extra showers, etc..
Mexican families in San Gil are supportive and always happy to help athletes from around the world racing ion their home soil.
Challenge SANGIL is considered a tough event, but also it is considered a very nice location for racing a Long Distance Triathlon.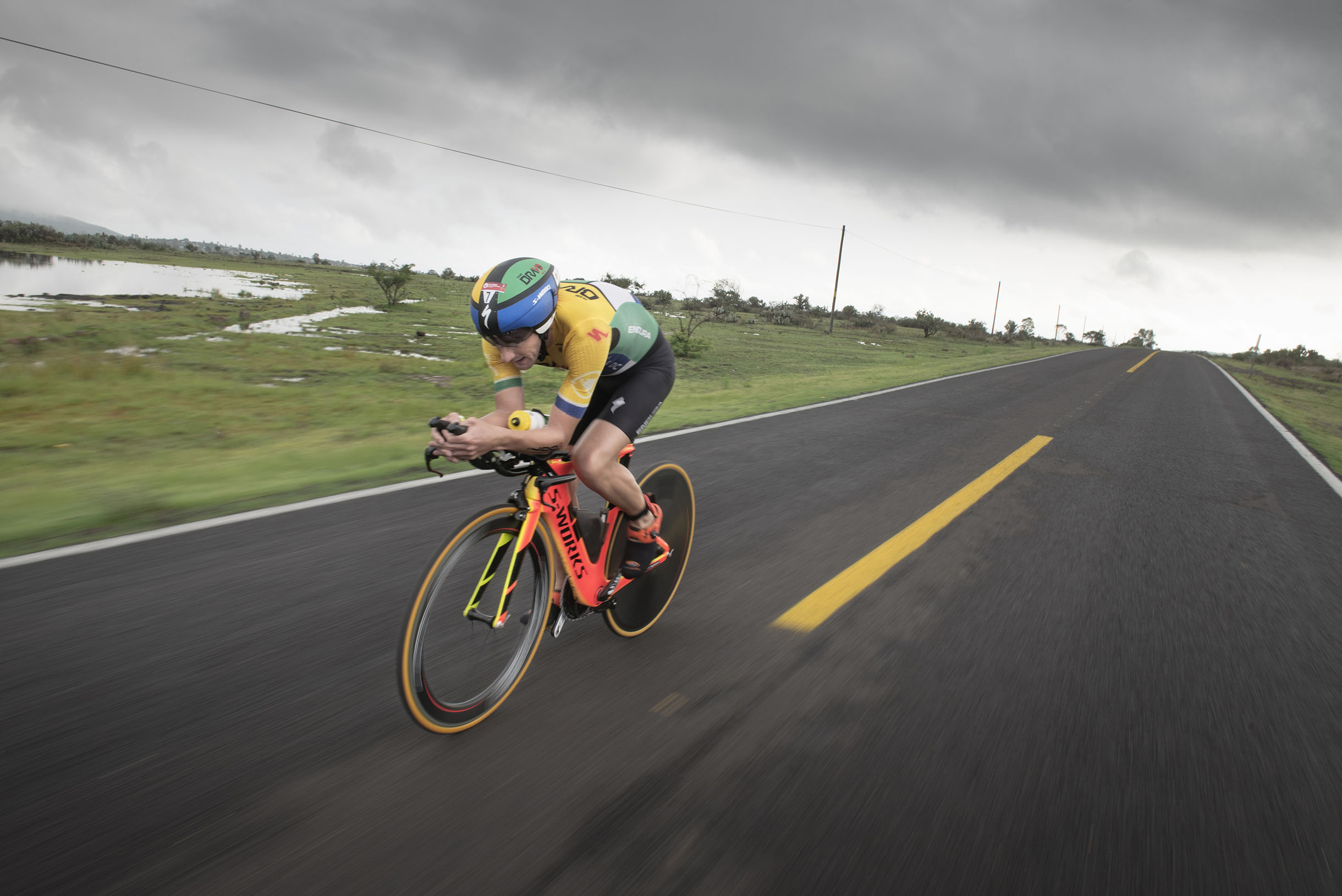 Challenge San Gil Male Record Holder, Tim Don, July 2016!!
Racing in Mexico is a great experience, you will fall in love with Mexico and with the Challenge – Family atmosphere too!!
Having Challenge San Gil Queretaro as part of Challenge Family World Series highlights the importance of the race in Mexico and the state of Queretaro, this race site will ensure all participants a great triathlon in a really nice Latin American Destination.
The area is well known for its fine Hacienda Hotels, its architecture, its gastronomy and its colonial Style. Queretaro enjoys a warm climate most of the year, with more than 270 days of sunshine and a gentle temperature, San Gil is ideal for training and competing at any time.