Join our livestream to see the best green economy startups CEE has to offer! https://challengeraccelerator.com/livestream/
About this event
Startups in the Challenger Accelerator are at the finish line
Join us for the DEMO DAY of the leading Slovak startup accelerator CHALLENGER on Wednesday, 10 February 2020 and meet our sustainability batch of 7 startups.
After 5 months of intense mentoring, coaching, workshops, feedback sessions and hard work, 8 startups will show what they are made of. The founders will pitch in front of the jury composed of Eamonn Carey, Managing Director @ Techstars, Riivo Anton , Partner @ United Angels VC , Michal Nešpor, Partner @ CBIM Partner, and Mirjana Krolo, Chief Operations Officer @ IptiQ by Swiss Re. They will select the best startup to win an investment opportunity of 250.000 EUR from CB Investment Management.
Our keynote speaker at this special event will be Martin Villig, the co-founder of Bolt, one of the fastest-growing tech companies in Europe. Bolt is an alumnus of the Civitta-run Estonian program Ajujaht. It is now valued at almost 2 billion EUR, making it one of the most successful startups coming out of CEE. Martin Villig is also a leading figure in the new generation of Estonian tech entrepreneurs supporting other founders and new education initiatives such as the Estonian Founders Society or the Good Deed Education Fund.
The Challenger Demo day will bring together European innovation ecosystem players, exciting keynote speakers and some of the most promising companies from Slovakia and abroad tackling sustainability challenges. Don't miss your chance to be a part of it!
Demo Day Agenda (all times in CET)
18:00 - 18:10 - Welcome by Peter Kolesar (Partner @ Civitta)
18:10 - 18:15 - Opening speech by Matus Vallo (Mayor of Bratislava)
18:15 - 18:45 - Keynote by Martin Villig (Co-Founder @ Bolt)
18:45 - 20:00 - Pitching of 7 startups from the Challenger 2020/21 sustainability batch
20:00 - 20:30 - Fireside chat with Peter Komornik (CEO & Co-Founder @ Slido)
20:30 - 20:40 - Announcement of winners
Live stream link - https://challengeraccelerator.com/livestream/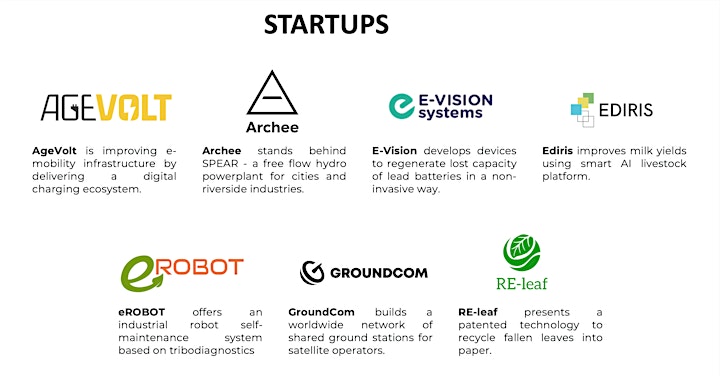 Thanks to our partners!
We are proud to partner with organizations that believe in the mission of the Challenger and want to support the new economy with us.
Challenger is organized by Civitta and Innovation League with the support from partners SwissRe, Microsoft, Majerník & Miháliková, Slovak Investment Holding, Slovak Business Agency, ZSE, Vienna Business Agency, Slovak American Foundation, Interreg Central Europe- InNow, EIT Climate KIC, CB Investment Management, Mesto Bratislava, and Bratislavský samosprávny kraj.
The program is under the auspices of the President of the Slovak Republic Zuzana Čaputová.