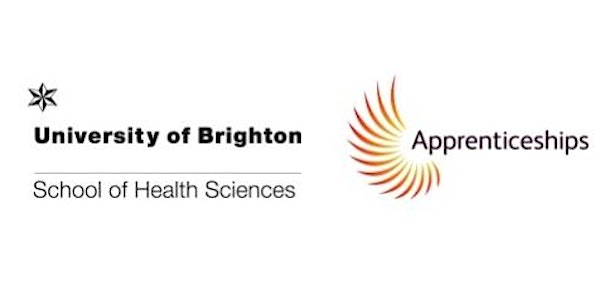 Challenges and Opportunities for Health and Social Care Apprenticeship prog...
Location
Room 216 Westlain House
University of Brighton
Village Way
Falmer
BN1 9PH
United Kingdom
Description
Purpose: The University of Brighton (UoB) has been one of a small number of universities in England leading the way in degree apprenticeship developments in the Healthcare sector, which are an integral part of career progression within health and social care.
We would like to work with our training provider partners in Sussex to map out the challenges and opportunities for apprenticeship progression and together, identify opportunities, barriers and possible solutions.
Aims:
Develop networks with local education and training providers that support career progression in health and social care.

Build a new type of learning pathway that breaks down the old dichotomy between academic and vocational learning.

Work together to identify clear and coherent pathways that aid progression and provide effective careers information and guidance.
Content to cover:
Introduction and welcome to UoB School of Health Sciences - (Viki Faulkner, Head of Apprenticeships, UoB; Carole Cheales and David Haines, Leads for Apprenticeships in the School of Health Sciences at UoB).

Brief overview of the Healthcare Degree Apprenticeship landscape - Carole Cheales and David Haines

What is the current offer L2 - L7 (all)

What are the challenges and Barriers to Progression (all)

Mapping pathways (all)

Next steps
Please note:
This is outside of term dates so parking at the Falmer Campus is unrestricted and notices re parking penalties do not apply.