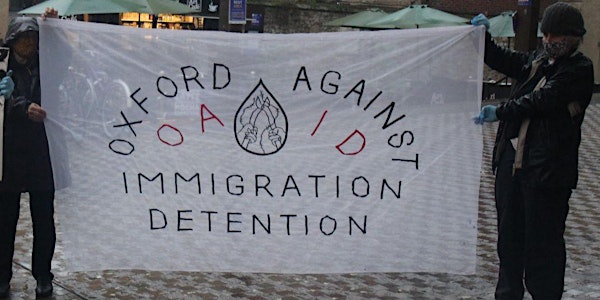 Challenging border landscapes: the human realities for women and families
With speakers including: Dr Melanie Griffiths, Joan Martin (mother of Osime Brown), Bell Riberio-Addy MP, Natalie Sedacca and Daniel Sohege.
About this event
What does it mean to lose one's status or have a family member threatened with deportation? The parallel world of the Hostile Environment exists in plain sight but our society rarely wants to look beyond the headlines.
What are the consequences for the people targeted, their families, and for social cohesion more broadly? Often it is women and children who bear the brunt of these cruel policies – and who are fighting back.
This online webinar invites people with lived experience of the system, support workers, lawyers, and academics to share their insights.
Part of the Oxford International Women's Festival 2021.