Description
Challenging Gender, Embracing Intersectionality?
A one-day CHASE Symposium
** Please note, this event is now sold out! If you would like to attend, please contact us on m.thouaille@uea.ac.uk so we can add you to the waiting list. Should places become available, we will contact you via email. **
In 1989, Kimberle Crenshaw coined the term 'intersectionality' as a means to highlight the experience of those 'multiply burdened' by their intersecting experiences of race and gender. She notably argued that 'black women are theoretically erased' by the 'tendency to treat race and gender as mutually exclusive categories of experience and analysis' (139). Twenty-five years on, intersectionality has become an important framework and buzzword in feminist practice, promising to conceptualise and make visible the experiences and voices of those traditionally marginalised by feminism itself.
This symposium will ask: how does our practice as feminist doctoral researchers interrogate, resist, or indeed reinscribe the significance of gender as a singular category of analysis? How useful, practical, or limiting is intersectionality as a methodological framework? Should our practice finally challenge gender and embrace intersectionality?
This one-day interdisciplinary symposium will be an opportunity for students across the CHASE consortium to present on any aspect of their research relating to Gender and/or Intersectionality.
This Symposium is supported by the CHASE AHRC Doctoral Training Partnership Cohort Development Fund.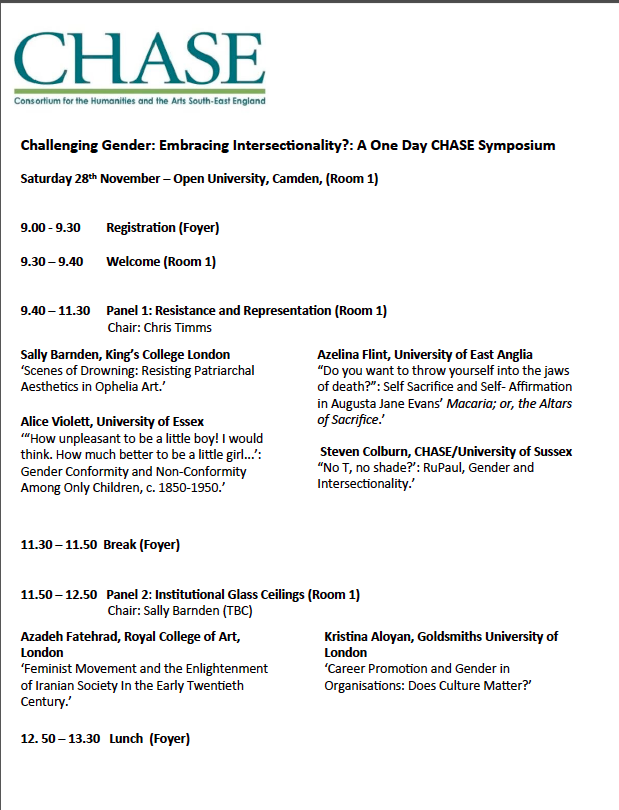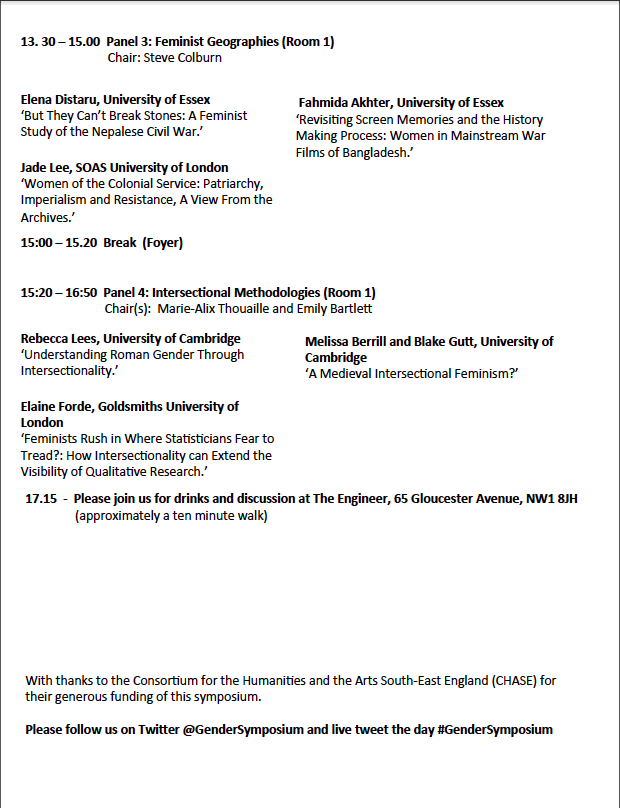 Organiser of Challenging Gender, Embracing Intersectionality? A One-day CHASE Symposium