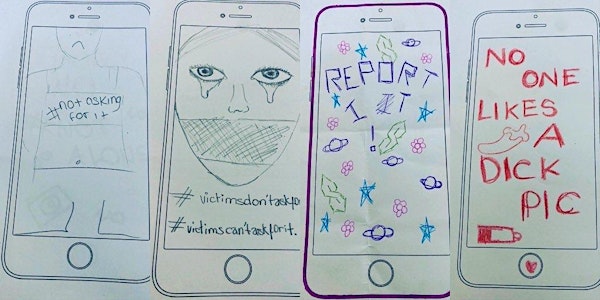 Challenging Sexual and Gender-Based Violence in Educational Settings
Location
UCL
Room G12, 1-19 Torrington Place
London
WC1E 7HB
United Kingdom
Join us for the exciting first IN PERSON CSEE event since the start of the pandemic!
About this event
This event marks the end of two AHRC awards investigating and challenging gendered and sexual risks and harms online, and sexual and gender-based violence in secondary schools in England after the COVID-19 global pandemic. The researchers will present findings from the studies and are joined by international experts in the field of gender and sexual equity and diversity in educational settings from the UK, Ireland and Canada.
Our Presenters:
Jessica Ringrose (UCL, UK)
Betsy Milne (UCL, UK)
Kaitlynn Mendes (Western University, Canada)
Tanya Horeck (Anglia Ruskin University, UK)
Karen Desborough (Leicester University, UK)
Amelia Jenkinson (School of Sexuality Education, UK)
Carolyn Jackson (Lancaster University, UK)
Vanita Sundaram (University of York, UK)
Michael Kehler (University of Calgary, Canada)
Chris Borduas (University of Manitoba, Canada)
Craig Haslop and Fiona O'Rourke (University of Liverpool, UK)
Emily Setty (University of Surrey, UK)
Jonny Hunt (University of Bedfordshire, UK)
Debbie Ging (Dublin City University, Ireland)
Dillon Landi (University of Strathclyde, UK)
EJ Renold (Cardiff University, UK)
Please note that registration is essential for attendees external to UCL CSEE.