Description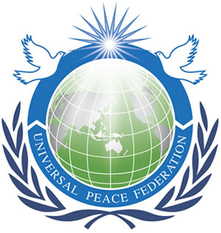 Universal Peace Federation in partnership with ShoutOut UK invites you to attend our second Mental Health Conference on Challenging the Mental Health Stigma. This event builds upon the support and ideas generated in the first conference in April 2018 and the work of the steering committee to launch a petition that aims to bring national attention to the stigma surrounding mental health and force government action.
Come to our conference on Saturday 3rd November 2018 to learn more about our petition and campaign. Your input can help develop and improve our strategy.

43 Lancaster Gate, London, W2 3NA

Saturday 3rd November 2018
Refreshments 10:30am & 11am Start
Come and listen to young people talk about the campaign
Come launch the petition together
Join in our Hackathon on how we can make this petition hit 100,000 signatures, where everyone can have an input
Why we care about mental health
According to the WHO, 3,000 people commit suicide every day. Every 30 seconds, the loss of a person taking his or her own life shatters the lives of family and friends. You often hear about it; never expecting it might happen to you or someone you love. Until it does.
Many of us are blessed with never having suffered from any significant mental health conditions, often don't give the issue of mental health much thought, nor the exacerbating circumstances that our society creates for the condition. Until, of course, it happens to someone you know; hammered home by the knowledge that this person was an aspiring accountant, a graduate and a mere 24 years of age.
Off the back of this tragic event, UPF Youth are launching a programme to begin to understand and do our part to ensure Mental Health is kept on the agenda. We are organising a petition, to be launched at our launch event in November 2018 with a campaign to go with it.
We want to bring some light to an otherwise tragic event. Ensuring that this very important discussion grows in numbers and positive change comes from it.
Please join us on the day, support, share and help us grow in number and develop this programme!
- Matteo
Because of this a situation, Matteo approached UPF with the desire to address this issue and how we can take action and involve young people who are interested in this matter. As a result of this, in April 2018 we held a conference which was very successful and created a lot of interst in 'Challenging the Stigma of Mental Health in Young People'. Since then we have had several monthly preparatory meetings. One of the results of these meetings was the decision for a petition to parliament.
We have now developed some ideas, with the major one being a minimum level of care given in A&E when someone is seriously contemplating suicide. Our second petition idea is to have mental resilience taught in schools, engaging students in groups sessions and one-to-one counselling.
- Margaret, UPF
Kindly RSVP to attend.
Kind regards,
Matteo Bergamini: ShoutOut UK Director & Founder
Robin Marsh: UPF-UK Secretary General Mobile: 07956210768
Margaret Ali: UPF-UK Director Mobile: 07723024750
Universal Peace Federation (UPF) - UK
Office: 02072620985
Universal Peace Federation Mission Statement
Universal Peace Federation seeks to bring together a network of peace oriented, altruistic people to heal inter-racial, inter-religious, inter-national tensions and build a unified world of peace by establishing an order of inter-dependence, mutual prosperity and universally shared values.
Universal Peace Federation Youth Achievers are young people who are nominated and awarded in Houses of Parliament for doing good work in their society. Youth Achievers are the the young people engaged in this project.
www.uk.upf.org @ukUPF pa@uk.upf.org
UPF is an NGO in General Consultative Status with the Economic and Social Council of the United Nations
YouTube Channel