Description

Chamber AGM and Networking Supper with Stick It On
Join us for a Networking Supper, a chance to DJ and this year's Chamber AGM at Brighton's new Harbour Hotel on Monday 19 June, 5.45pm-8pm.
Kicking off at 5.45pm, the AGM itself will be short and sweet, covering everything the Chamber has achieved over the past year and a brief preview of our exciting plans for the next 12 months.
Members will be asked to vote to approve the accounts (available in advance), and to elect or re-elect any board members standing.
Then down to real business! A networking supper and drinks will follow from 6.30pm, where you can catch up with old friends and associates and meet some new ones.
And now the fun bit … after dinner, there'll be an opportunity for some of you to work the decks and share your favourite tracks.

Stick It On will be giving people the opportunity to become the evening's music selectors by inviting them behind the decks to BE THE DJ and play three of their favourite songs (under the close instruction of Rob from Stick It On).
During the evening, guests will get a chance to look through several playlists created for the night and invited to pick their three favourite songs from the lists. After dinner, each person (or couple if they'd prefer) will get in position behind the DJ booth and be guided to play their chosen songs. Please join us for a fun foray into the world of a DJ with Stick It On.

***
Please note that the AGM part is for members only and free to attend. To come to the AGM only (and not the Networking Supper), please email Emily Jones events@businessinbrighton.org.uk
Click here to see:
This year's agenda and find out more about those standing for election
Read the minutes from last years AGM
BHCC Articles revised for approval
View the 2016 accounts
Questions about the accounts? Please forward to Director Sarah Springford in advance as there will not be time to deal with at the AGM which is 30 minutes.
*Cancellation policy: Places are limited and events usually oversubscribed. Please give 2 working days' notice via email or you must pay for your place in full.
Non-members – you are welcome to join us for the Networking Supper. But if you have already been to two events, or have been a member before, we'll ask you to join.
Thanks to our event sponsor: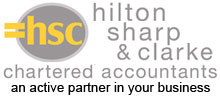 With thanks to our event partner: