Sales Have Ended
Ticket sales have ended
Dear Guest, Thank you for booking the Chamber Breakfast at Royal Mid-Surrey Golf Club on Wednesday, 15th July 2020 and please note that the venue is located a 5 minutes' walk from Richmond Station and major bus routes and there is ample parking available in the on-site car park. Please feel free to contact us on email@richmondchamberofcommerce.co.uk should you have any further questions and we very much look forward to seeing you there for an enjoyable relaxed Breakfast with business colleagues from across the area. Kind regards Richmond Chamber of Commerce T - 020 8891 7457 E - email@richmondchamberofcommerce.co.uk _____________________________________ Marketing, representing and supporting over 5,000 businesses and CSR Richmond Entrepreneurs Conference 2016 Video: https://youtu.be/DD5SLucGi3s Enter the Richmond Business Awards 2018- www.richmondbusinessawards.com Richmond Business Awards 2016 Video :https://youtu.be/DD5SLucGi3s The Richmond Borough Chamber of Commerce - T 020 88917457 First Floor 1-3 Richmond Road Twickenham TW1 3AB Email: email@richmondchamberofcommerce.co.uk Website: www.richmondchamberofcommerce.co.uk Future events: http://richmondboroughchamberofcommerce.eventbrite.com https://twitter.com/chamberrichmond https://www.linkedin.com/company/2001031?trk=tyah https://www.facebook.com/therichmondchamberofcommerce https://www.youtube.com/channel/UCy9WbtwAUwLPpKYNuWhhOYw https://www.instagram.com/richmond_chamber/ You have received this email because you agreed to be contacted by email by the Richmond Chamber of Commerce. If you no longer wish to receive emails from the Richmond Chamber of Commerce please let us know by writing to us at First Floor, 1-3 Richmond Rd, Twickenham, TW1 3AB or emailing us at email@richmondchamberofcommerce.co.uk . If you email us, we may keep your message, email address and contact information to respond to your request. ____________________________________________________
Sales Have Ended
Ticket sales have ended
Dear Guest, Thank you for booking the Chamber Breakfast at Royal Mid-Surrey Golf Club on Wednesday, 15th July 2020 and please note that the venue is located a 5 minutes' walk from Richmond Station and major bus routes and there is ample parking available in the on-site car park. Please feel free to contact us on email@richmondchamberofcommerce.co.uk should you have any further questions and we very much look forward to seeing you there for an enjoyable relaxed Breakfast with business colleagues from across the area. Kind regards Richmond Chamber of Commerce T - 020 8891 7457 E - email@richmondchamberofcommerce.co.uk _____________________________________ Marketing, representing and supporting over 5,000 businesses and CSR Richmond Entrepreneurs Conference 2016 Video: https://youtu.be/DD5SLucGi3s Enter the Richmond Business Awards 2018- www.richmondbusinessawards.com Richmond Business Awards 2016 Video :https://youtu.be/DD5SLucGi3s The Richmond Borough Chamber of Commerce - T 020 88917457 First Floor 1-3 Richmond Road Twickenham TW1 3AB Email: email@richmondchamberofcommerce.co.uk Website: www.richmondchamberofcommerce.co.uk Future events: http://richmondboroughchamberofcommerce.eventbrite.com https://twitter.com/chamberrichmond https://www.linkedin.com/company/2001031?trk=tyah https://www.facebook.com/therichmondchamberofcommerce https://www.youtube.com/channel/UCy9WbtwAUwLPpKYNuWhhOYw https://www.instagram.com/richmond_chamber/ You have received this email because you agreed to be contacted by email by the Richmond Chamber of Commerce. If you no longer wish to receive emails from the Richmond Chamber of Commerce please let us know by writing to us at First Floor, 1-3 Richmond Rd, Twickenham, TW1 3AB or emailing us at email@richmondchamberofcommerce.co.uk . If you email us, we may keep your message, email address and contact information to respond to your request. ____________________________________________________
Description
Chamber Breakfast
Wednesday 15th July - 09:00 to 11:00
at Royal Mid Surrey Golf Club

Start your day with some quality business networking over coffee, tea and juice followed by a full English Breakfast in the beautiful Royal Mid Surrey Golf House
~ Agenda ~
09:00 - Guests arrive to tea, coffee and business networking
09:15 - Seated for Breakfast, including vegetarian options
09:45 - Welcome by Anne Newton CEO & Royal Mid-Surrey Golf Club
10:00 - Ongoing networking over coffee and tea
11:00 - Event closes
~ Venue ~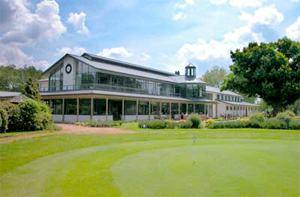 Royal Mid-Surrey occupies a historic area of Royal Parkland in Richmond-Upon-Thames. Founded over 100 years ago, it shares a bend in the river with the Royal Botanic Gardens in Kew.Where Henry V built a monastery and George 111 grazed his sheep, golfers now enjoy the challenge set by two fine courses given their character by the great professional J.H.Taylor.The club is only nine miles from the centre of London and is conveniently located for both car and public transport. It is easily accessible from the M25 and is within walking distance of Richmond rail and underground stations.Royal Mid-Surrey, with its friendly and helpful staff, welcomes visitors and golf societies. The Club offers an unequalled combination of golf and hospitality for society or company golf days.

Cancellation Policy: We have a 48-hour cancellation policy. Event booking cancellations received with 48 hours prior notice are refundable. Cancellations received with less than 48 hours notice are non-refundable.
Exceptions apply as follows: Events such as Black Tie or Special Evening Functions require a 30-day cancellation notice. Cancellations received with less than 30 days notice are non-refundable. Exceptions are flagged on the Eventbrite Invitation Page.
Organiser of Chamber Breakfast at Royal Mid-Surrey Golf Club
Richmond Chamber of Commerce is a vibrant and well established network of businessess, business people and organisations committed to enhancing business and prosperity within the Borough of Richmond upon Thames.
The Chamber promotes, markets, represents and supports business and CSR and so join and not only make a difference, but benefit from free mentoring, advertising opportunities to more than 5,000 businesses, great events inclusive the annual Awards Ball at the Twickenham Stadium, seminars, training, access to Newsquest and Richmond Twickenham Times Talking Business pages and to teams/forums of Chamber members, who offer free  professional and discounted assistance.
The Chamber's members span from professionals. corporate business leaders to SME Directors, to retired  to one person start-ups seeking guidance to national and internatonal companies and public organisations  establishing local links as part of their corporate social responsibility; including businesses and organisations such as Ambassadors Group, NPL, the RFU, HSBC, PayPal, London and Regional to Wholefoods and many more.