Sales Have Ended
Ticket sales have ended
This event is either closed or sold out. If the event is sold out you can add yourself to the waiting list but please feel free to contact us on 01273 719097 or admin@businessinbrighton.org.uk
Sales Have Ended
Ticket sales have ended
This event is either closed or sold out. If the event is sold out you can add yourself to the waiting list but please feel free to contact us on 01273 719097 or admin@businessinbrighton.org.uk
Description

The 'smashing' breakfast
A sports club is often a melting pot for people of all types and ages, and the Brighton Table Tennis Club epitomises this more than most. Every week, more than 1000 players go to the club to serve, spin and smash the ball – but most importantly to link up with people from a variety of backgrounds.
The club's players include a Down's Syndrome champion, a world over-80 competitor, junior players, and boys from Afghanistan's Helmand Province.
The club was co-founded by our March speaker, Tim Holtam. Tim will reveal how it was formed, why it's become such an important community project – and just how bad Jeremy Corbyn was at the game when he visited the club last year.


Thank you to our event sponsor: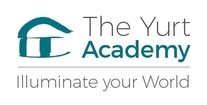 The Yurt Academy taps into the vast wealth of brilliant and experienced people in our communities to share their knowledge, spark imagination and awaken a passion for knowledge and learning. From the Curious to the Practical, for Personal and Professional development, The Yurt Academy sessions are affordable in time and money, are face to face, and take place locally in spaces near you.
Take a look at what they have to offer
Design: FDM Design
Cancellation policy: Places are limited and events usually oversubscribed. Please give 2 working days' notice via email or you must pay for your place in full.
If you have never been a member of Brighton Chamber you are welcome to book and come to two events (just one breakfast) as a non-member. After this, you will need to join the Chamber to enjoy the benefits of membership.