Chamber Champagne Party + Chef's Live Demo at Sheraton Interiors
Sales Have Ended
Ticket sales have ended
Dear Chamber Guest, Thank you for booking the Chamber Champagne Party + Chef's Live Demo at Sheraton Interiors on Thursday, 14th August 2020. It's a couple minutes' walk from Whitton station, the H22 and 281 stops a few minutes' away and pay and display parking is available in Nelson Road Car Park. Please do not hesitate to contact us on email@richmondchamberofcommerce.co.uk should you have any questions. Kindest regards, Chamber Team Richmond Chamber of Commerce _____________________________________ Marketing, representing and supporting over 5,000 businesses and CSR Richmond Entrepreneurs Conference 2016 Video: https://youtu.be/DD5SLucGi3s Enter the Richmond Business Awards 2020 - www.richmondbusinessawards.com Richmond Business Awards 2016 Video :https://youtu.be/DD5SLucGi3s The Richmond Borough Chamber of Commerce - T 020 88917457 First Floor 1-3 Richmond Road Twickenham TW1 3AB Email: email@richmondchamberofcommerce.co.uk Website: www.richmondchamberofcommerce.co.uk Future events: http://richmondboroughchamberofcommerce.eventbrite.com https://twitter.com/chamberrichmond https://www.linkedin.com/company/2001031?trk=tyah https://www.facebook.com/therichmondchamberofcommerce https://www.youtube.com/channel/UCy9WbtwAUwLPpKYNuWhhOYw https://www.instagram.com/richmond_chamber/ You have received this email because you agreed to be contacted by email by the Richmond Chamber of Commerce. If you no longer wish to receive emails from the Richmond Chamber of Commerce please let us know by writing to us at First Floor, 1-3 Richmond Rd, Twickenham, TW1 3AB or emailing us at email@richmondchamberofcommerce.co.uk . If you email us, we may keep your message, email address and contact information to respond to your request. ____________________________________________________
Sales Have Ended
Ticket sales have ended
Dear Chamber Guest, Thank you for booking the Chamber Champagne Party + Chef's Live Demo at Sheraton Interiors on Thursday, 14th August 2020. It's a couple minutes' walk from Whitton station, the H22 and 281 stops a few minutes' away and pay and display parking is available in Nelson Road Car Park. Please do not hesitate to contact us on email@richmondchamberofcommerce.co.uk should you have any questions. Kindest regards, Chamber Team Richmond Chamber of Commerce _____________________________________ Marketing, representing and supporting over 5,000 businesses and CSR Richmond Entrepreneurs Conference 2016 Video: https://youtu.be/DD5SLucGi3s Enter the Richmond Business Awards 2020 - www.richmondbusinessawards.com Richmond Business Awards 2016 Video :https://youtu.be/DD5SLucGi3s The Richmond Borough Chamber of Commerce - T 020 88917457 First Floor 1-3 Richmond Road Twickenham TW1 3AB Email: email@richmondchamberofcommerce.co.uk Website: www.richmondchamberofcommerce.co.uk Future events: http://richmondboroughchamberofcommerce.eventbrite.com https://twitter.com/chamberrichmond https://www.linkedin.com/company/2001031?trk=tyah https://www.facebook.com/therichmondchamberofcommerce https://www.youtube.com/channel/UCy9WbtwAUwLPpKYNuWhhOYw https://www.instagram.com/richmond_chamber/ You have received this email because you agreed to be contacted by email by the Richmond Chamber of Commerce. If you no longer wish to receive emails from the Richmond Chamber of Commerce please let us know by writing to us at First Floor, 1-3 Richmond Rd, Twickenham, TW1 3AB or emailing us at email@richmondchamberofcommerce.co.uk . If you email us, we may keep your message, email address and contact information to respond to your request. ____________________________________________________
About this Event
Chamber Champagne Party+ Chef's Live Demo
Thursday, 14th August 2020 - 17:30 to 19:30
Sheraton Interiors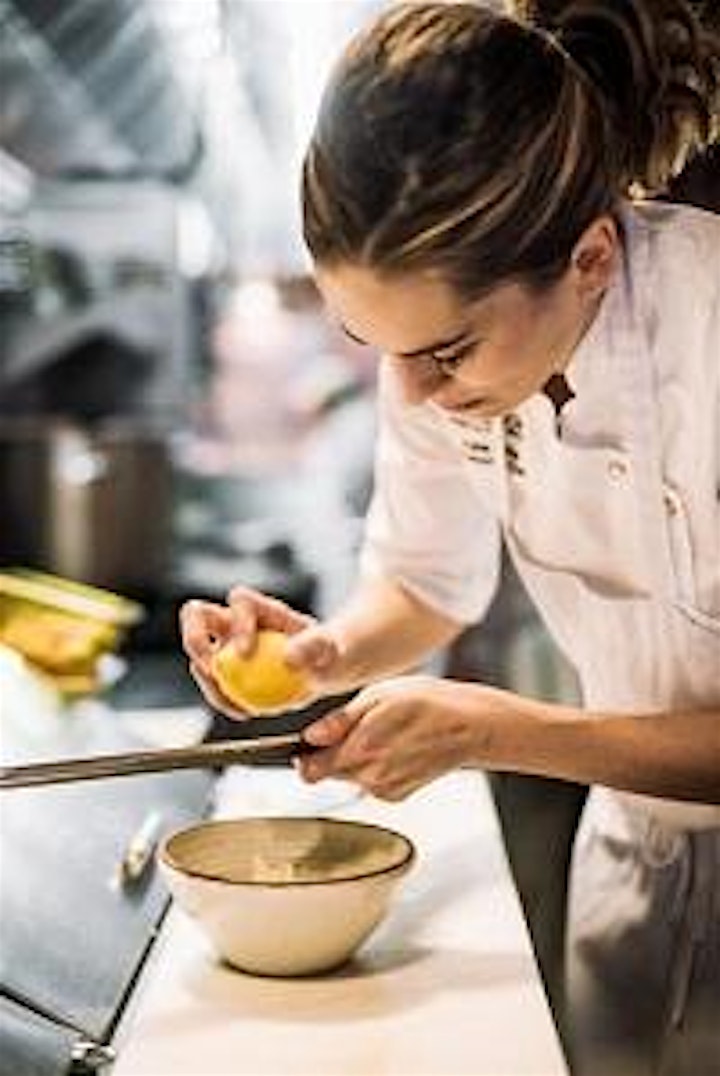 Join us for fun champagne and relaxed freshly prepared buffet dining event. Whether you are a keen cook, love networking and networking extending your business network or simply enjoy the social occasion, book to bring you and your team along - it will be an excellent post work chill down event!
~Agenda~
17:30 - Arrival to Champagne reception, rolling chef demo + Siemens and networking
19:00 - Welcome from Chamber and CEO
19:05 - Ongoing relaxed networking over champagne and freshly cooked dishes
19:30 - Guests depart
~Venue~
Sheraton Interiors are a family-owned business with over 15 years experience of designing and installing exquisite kitchens, and this along with their instinct and passion for distinctive, elegant and practical design enables you to turn your dream fitted kitchen into a reality. They are a design-led kitchen specialist and a leading provider of simply stunning German and bespoke fitted kitchens, serving clients in and around London, the Home Counties, and across the South East of England.

Booking Information: For those booking who do not have a VAT number, please book as an individual and not a business – you can still complete your business details when making your booking. If you have an issue with your credit or debit card, you will need to register it using either of the following telephone numbers, 0870 730 7191 or 0800 358 7911, subsequent to which you will have no difficulty booking the events.
Cancellation Policy: Event booking cancellations are refundable if received 48 hours before the event starts. After 48 hours before the event starts refunds are not payable.
Exceptions to this policy are as follows:-Events such as Black-Tie or Special Evening Functions where the Chamber refunds cancelled tickets up to 30 days prior to an event start time. After 30 days prior the event is non-refundable. Exceptions are flagged on the Eventbrite invitation page.
Organiser Description
Richmond Chamber of Commerce is a vibrant and well established network of businessess, business people and organisations committed to enhancing business and prosperity within the Borough of Richmond upon Thames. The Chamber markets, represents and supports business and CSR. Come and join us and not only make a difference, but benefit from free mentoring, advertising opportunities to more than 100,000 businesses, great events, seminars, training, access to Richmond Twickenham Times Talking Business pages...