Description
The Chamber runs quarterly Clinics, a chance for you to meet and chat on a one to one basis, in this case with Nigel Hellewell of eNaycH Data Protection & Privacy Consultants, to put your questions to him on how GDPR & Privacy legislation changes will affect you and your business. The Clinic will be held at the offices of Thomas Westcott in Barnstaple.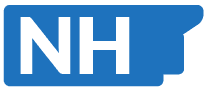 What is GDPR, Data Protection & Privacy all about?
In simple terms, it's about personal data; any information that relates to, or identifies, individuals and how that data is processed.
Any UK organisation or individual that processes personal data, for anything other than private use is bound by the data protection and privacy legislation.
This legislation is about to change, with the enforcement of General Data Protection Regulations (GDPR) commencing on 25 May 2018. Although it may seem months away now, in reality there isn't as much time as you think to; evaluate systems & processes, make plans & test systems and implement updated systems, procedures & policies all before the deadline.
Please Don't:
- Assume that it will not affect you or your organisation
- Wait until 2018 to act
- Do nothing
- Believe that it will just go away - it won't!
Getting things wrong can be devastating all round. Protect your brand, business and reputation, because with any data breach there are often victims who, under GDPR, will be able to claim for compensation for damage suffered - material (eg financial) or non-material (eg emotional distress). This can be in addition to any enforcement action or monetary penalties issued by the statutory authority (regulator).
Nigel can help you in the transition to compliance in a confidential, cost effective way, so then why not book your FREE 30 minute consultation at the Chamber Clinic to see how this legislation applies to you and your organisation.
Please select the ticket for the time you wish to attend. Bookings will close at 10am on Thursday 13 July 2017. As a courtesy to other attendees, please ensure you arrive at the correct time for your time slot.