Chamber Coffee Morning at Rambert School of Ballet and Contemporary Dance
About this Event
Chamber Coffee Morning
Tuesday, 2nd June 2020
at Rambert School of Ballet and Contemporary Dance

Book this relaxed mid morning networking event at this renowned and historic venue, The Rambert School of Ballet and Contemporary Dance. Optimise the opportunity to meet local businesses and forge relationships.
~Agenda~
10:00 - Arrive to coffee, tea, pastries and relaxed business networking
10:30 - Welcome from Chamber CEO and Rambert School of Ballet and Contemporary Dance
10:40 - Continued relaxed business networking
11:30 - Event closes
~Venue~
Rambert School in St Margaret's is a world-leading training and educational institution, with an international reputation for promoting excellence and innovation in ballet and contemporary dance. Rambert School delivers a unique degree course, with an equal emphasis on ballet and contemporary dance and in 2017 launched an MA in Professional Dance Performance, in collaboration with Rambert Dance Company. The School engages with a wide audience, in the local community and beyond through open classes and with pupils from local schools and colleges. The School is keen to develop links with local businesses and look at opportunities for partnership, helping to raise the profile of the School locally and provide high-quality cultural opportunities for people who live and work in Richmond.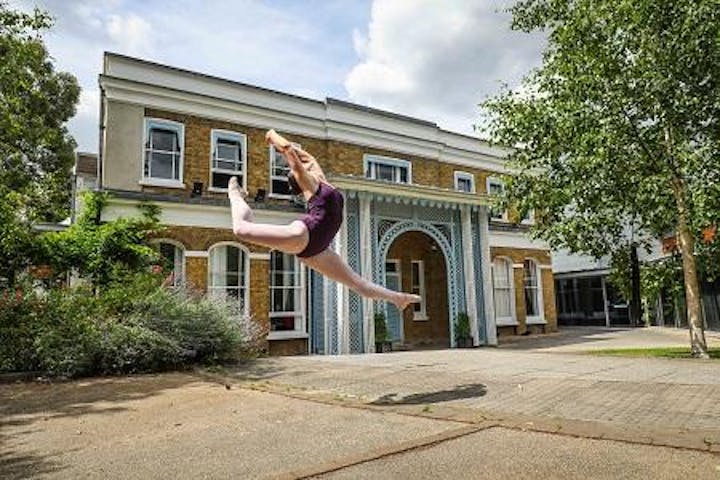 Booking Information: For those booking who do not have a VAT number, please book as an individual and not a business – you can still complete your business details when making your booking. If you have an issue with your credit or debit card, you will need to register it using either of the following telephone numbers, 0870 730 7191 or 0800 358 7911, subsequent to which you will have no difficulty booking the events.
Cancellation Policy: Event booking cancellations are refundable if received 48 hours before the event starts. After 48 hours before the event starts refunds are not payable.
Exceptions to this policy are as follows:- Events such as Black-Tie or Special Evening Functions where the Chamber refunds cancelled tickets up to 30 days prior to an event start time. After 30 days prior the event is non-refundable. Exceptions are flagged on the Eventbrite invitation page.