Description
Annual Gala Dinner, Black Tie Event Gold sponsor : RMR Homes venue sponsor : CIM Moor Hall
Saturday, 10th March, 2018
19:00 - midnight
(bop til you drop!)
CIM Moor Hall (Conference Centre of Excellence)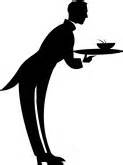 Special Guests : Include Craig Johnston - the youngest ever MasterChef Champion - and the Vice Lord-Lieutenant, Mr Branch. There are x2 top table tickets only - first come, first served!
Starter
Roasted Pepper, tomato and pesto soup
Main Course
Roasted rump of lamb served with a celeriac and sage gratin, sprouting broccoli and burgundy jus
Or
Waterloo Brie, confit leek and potato pie, rosemary parmentier potatoes, sprouting broccoli, redcurrant jus (v)
Dessert
Raspberry crème brûlée served with lemon and poppy seed shortbread
Or
Cheese selection, Brogdale farm apple and port chutney, homemade oatcakes
Followed by
Coffee and mints
Gold Sponsor
We are pleased to welcome RMR Homes as our Gold Sponsor. RMR Homes are also winners of the "Excellence in Customer Service" Award 2017 for the Maidenhead and Windsor Business Awards



Venue Sponsor
Thanks to our venue sponsor, CIM Moor Hall - home of the world renowned Chartered Institue of Marketing (CIM)
Arrival Drinks Sponsor
Your arrival drinks will be sponsored by Digity , web design and online marketing specialists.

Chamber award to MasterChef Winner Sponsor
The award to be repsented to Craig Johnston, MasterChef Winner 2017 has been sponsored by Metro Bank Windsor