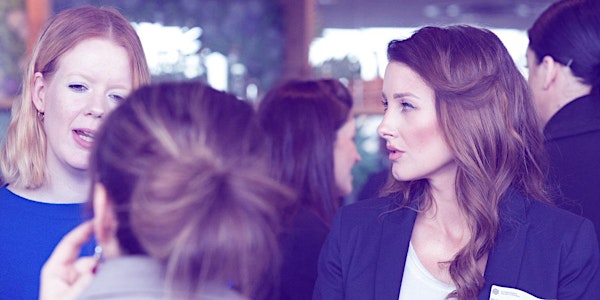 Chamber Knowledge: Business Growth Workshop in partnership with Lichfields
Location
Crowne Plaza Newcastle - Stephenson Quarter
Forth Street
Newcastle upon Tyne
NE1 3SA
United Kingdom
A focused event in partnership with Lichfields helping Chamber SME businesses understand all aspects of business growth/up-scaling.
About this event
We're delighted to be hosting this business growth workshop in conjunction with our Partner member Lichfields. Attendees will have the opportunity to hear from a range of expert speakers on all aspects of business growth including growing your customer knowledge, better understanding your staff and where to turn for support. This event is ideal for businesses who have gone through the early stages of business growth and who are now looking to scale up their operations.
A draft agenda for the morning is set out below and speaker details will be confirmed in due course:
8.30-9.00 Arrival and Breakfast
9.00-9.10 Welcome & Introduction - James Ramsbotham CBE
9.10-9.30 Session 1 (Knowing Your Business)
Speaker: Graham Robson, Regional Director - Business Doctors North East
This session will look at how you can make sure your business processes and organisational structure play a role in enabling business growth. It will also address how to identify where changes are needed, and how to make them effectively with minimum unintended disruption.
9.30-9.50 Session 2 (Knowing Your Customer)
Speaker: Dr Kirsty Laing, Research & Project Manager - MMC Research and Marketing
This session will focus on how to get to know your customer better, and how to use that insight to improve your processes and better prepare your staff, facilitating growth.
9.50-10.10 Session 3 (Panel Discussion – Growth Enablers)
Panel:
Brett Jacobson, MD - Mediaworks
Yvonne Gale, CEO - NEL Fund Managers
Adam Crampsie, MD - Bloom Procurement
Colin Bell, Business Growth Director - NE Growth Hub
This session will look at the supporting players in the region, and how outside expertise can help enable growth. The panel will be chaired by James Ramsbotham.
10.10- 10.30 Session 4 (Knowing Your Market)
Speaker: Ross Lillico, Economics Director - Lichfields
This session will outline how to use spatial analysis to identify and appraise market opportunities in a robust and transparent way. It will also consider the benefits of businesses using such analysis to understand the location of – and inter-relationships between – competitors, customers and other key factors that drive demand for their goods or services.
10.30- 10.50 Session 5 (Knowing Your People)
Speaker: Susan Fulton, People Director - Home Group
In almost every business, the people are the most important asset. This session will look at how to get to know your team and how to get the best out of them. It will also look at how to take them with you as you make the changes required to grow your business.
10.50 - 11.20 Panel Discussion – SME Business Growth Case Studies
Panel:
Andrew Mackay, MD - Coleman James
Dan Martin, CEO - Elmtronics
Steve Erdal, Director of Linguistics - WordNerds
In this session a selection of SME leaders who have experienced rapid growth will tell their story in a discussion chaired by the Chamber.
11.20 Networking
12.00 Close
Dress code: We do not stipulate a dress code at our events but recommend attendees dress as though they were meeting clients. We recommend smart casual as a minimum.
Who should attend this event?: This event is aimed at our Small and Medium (up to 250 employees) size members who have gone through the early stages of business growth and who are now looking to scale up their operations.
This event is open to Chamber Members only.