Champion Coaches for Champion Clients Online Training Program (30 hrs)
Past - Present - Future THE knowledge & skills you need to get the best results with other people in your life.
About this event
What... Why... How... What if...?
Here are a few more details for the Champion Coaches for Champion Clients online worldwide training program:
1. The training will be 30 hours in total split over 10 weeks. Each session will be three hours and held weekly. The first session for the next program starts next month on Wednesday 26th May 2021.
2. The training will be online over Zoom (conducted fully and LIVE by Coach Benjamin Wood at all times) and strictly limited to 12 participants per group. All materials/workbooks will be emailed in advance of the sessions.
3. Continued online support will be available to groups even after the training is complete long into the future as it's an honor to play such a part in your journey as a developing coach.
The areas the program covers in more detail are:
​5 hours Executive Coaching / ICF techniques including the GROWTH framework and coaching model. Wheel of life coaching tool, sensory acuity and advanced goal setting techniques.
15 hours Neuro-Linguistic Programming (essential for aspiring professional Life Coaches) including NLP interventions, advanced communication techniques, using submodalities to reprogram the minds of clients, Meta Programs, in depth training in areas such as values, beliefs and strategies from both Practitioner and Master Coach level. An entire toolbox of how to unlock your clients and explore their past, beliefs, emotions and their subconscious and unconscious minds. Also included is the NLP coaching and Breakthrough Session framework (a step by step, question by question approach to helping clients achieve any goal focusing on their memories and past as well as their present and future).
10 hours Cognitive Behavioral Therapy (CBT) training including CBT questioning frameworks such as Socratic Questioning and several others. CBT is the key to empowering clients to take control of their mindset. The ABCDE model of conducting a CBT session. Interventions for removing limiting beliefs and emotions including Timeline elicitation. Comprehensive explanation of the relationship between thoughts, emotions and behavior (including emotional addiction and the Reticular Activating System) and coaching skills to support clients in areas such as stress, anxiety, depression and addiction. Knowledge of how to identify and deal with cognitive distortions and self sabotaging patterns of behavior.
The early investment rate is available until 10th May 2021 and payment can be made either by international bank transfer (bank details supplied upon request), via credit/debit card or direct transfer through Paypal at the link through our website here:
https://www.llcglobalcreateyouforyou.com/champion-coaches-for-champion-clien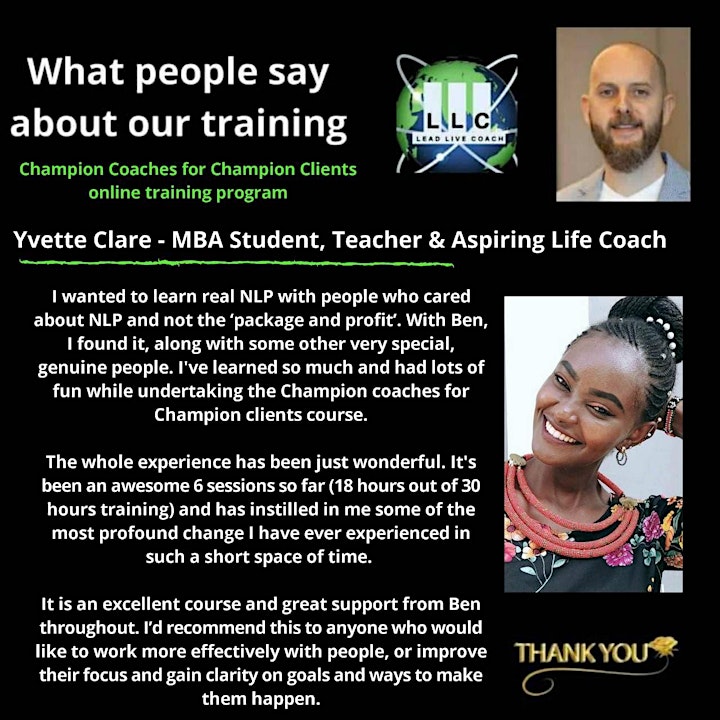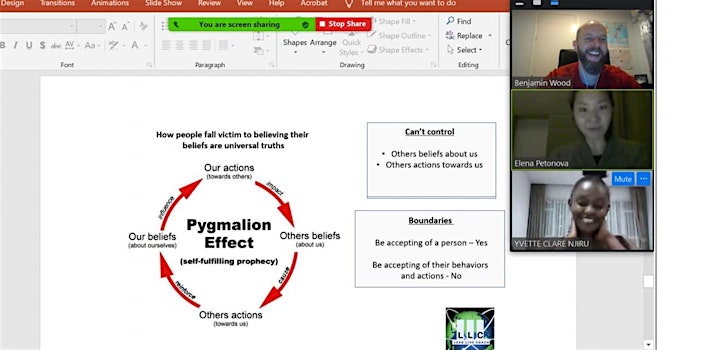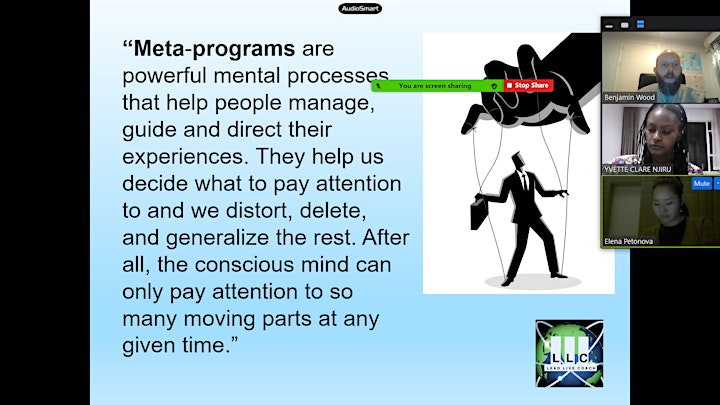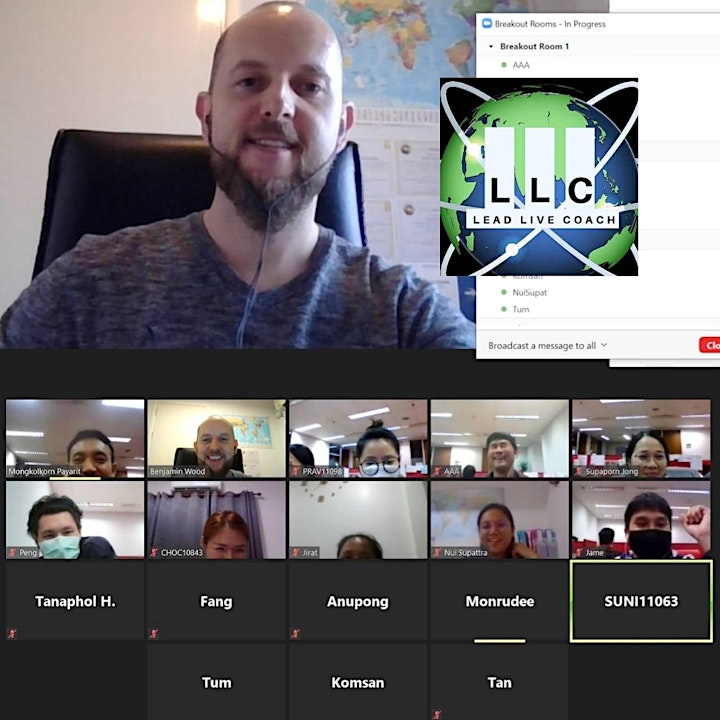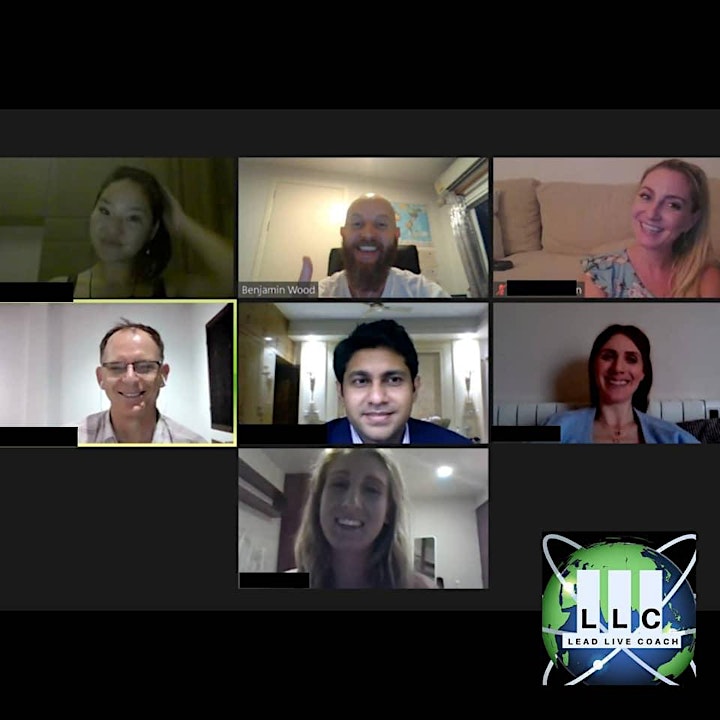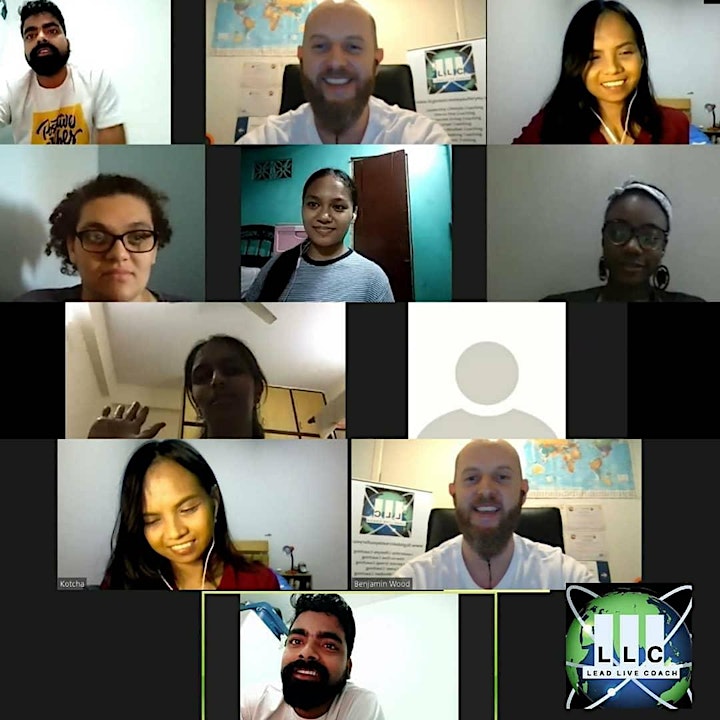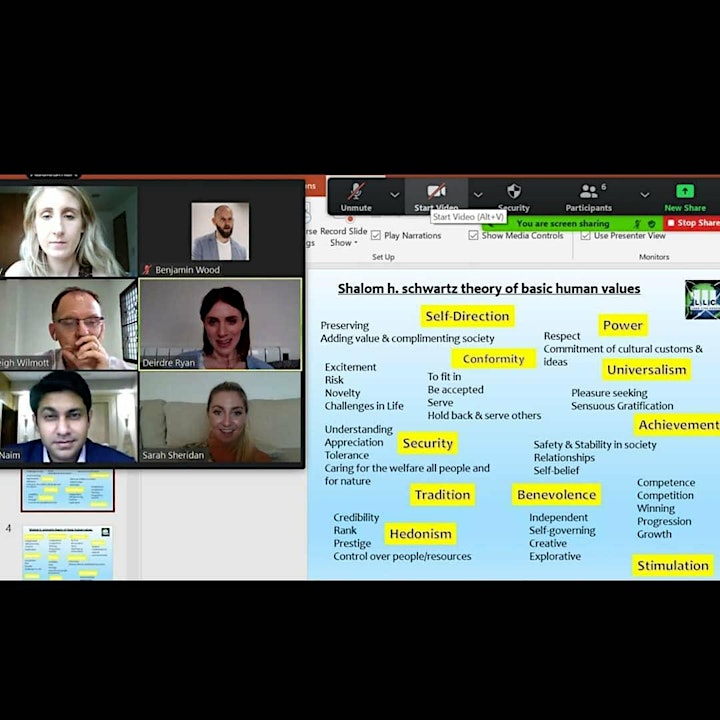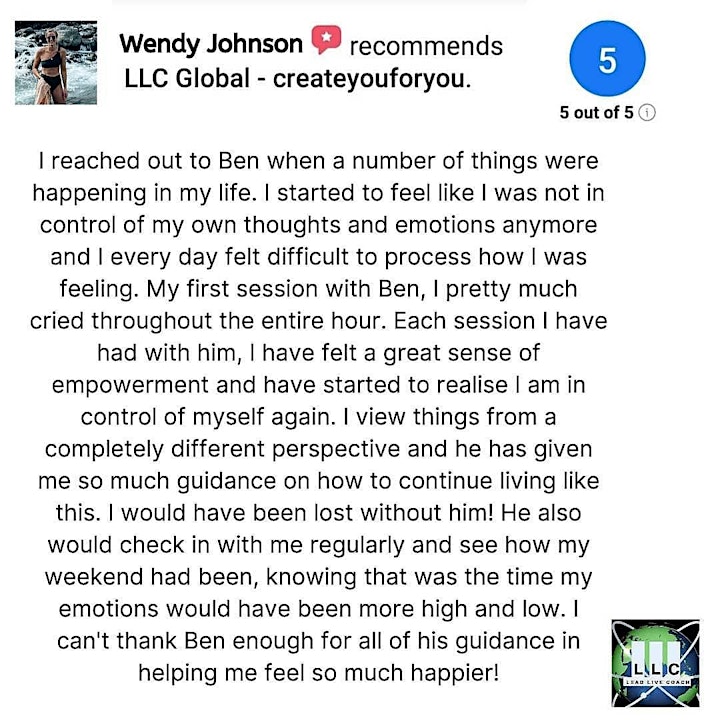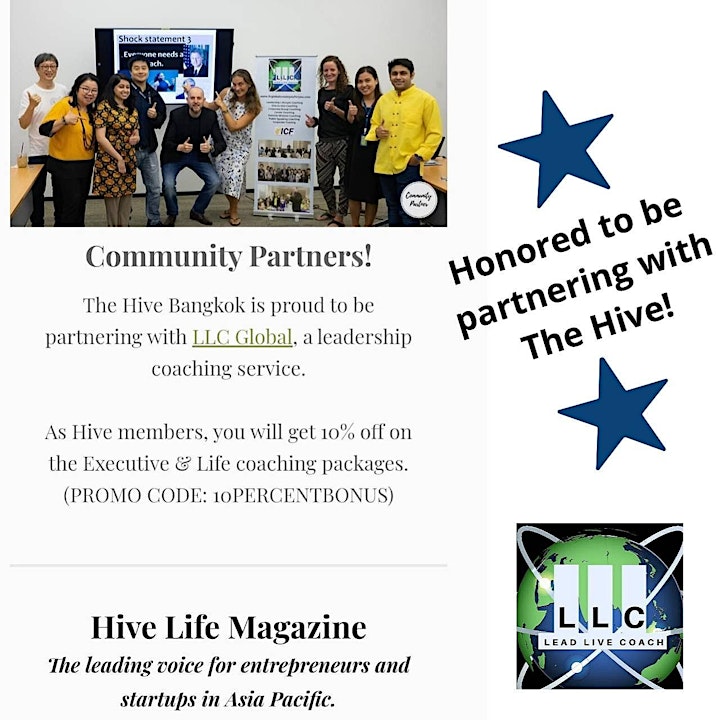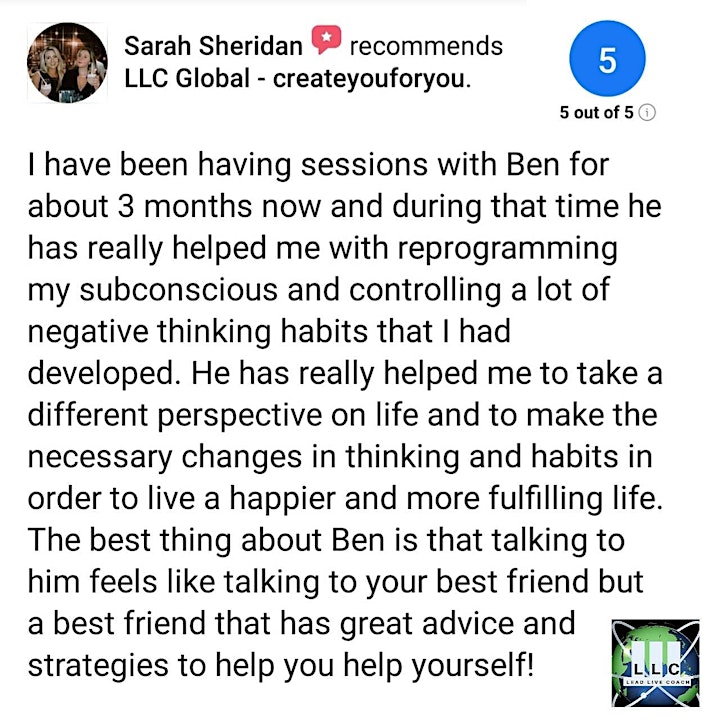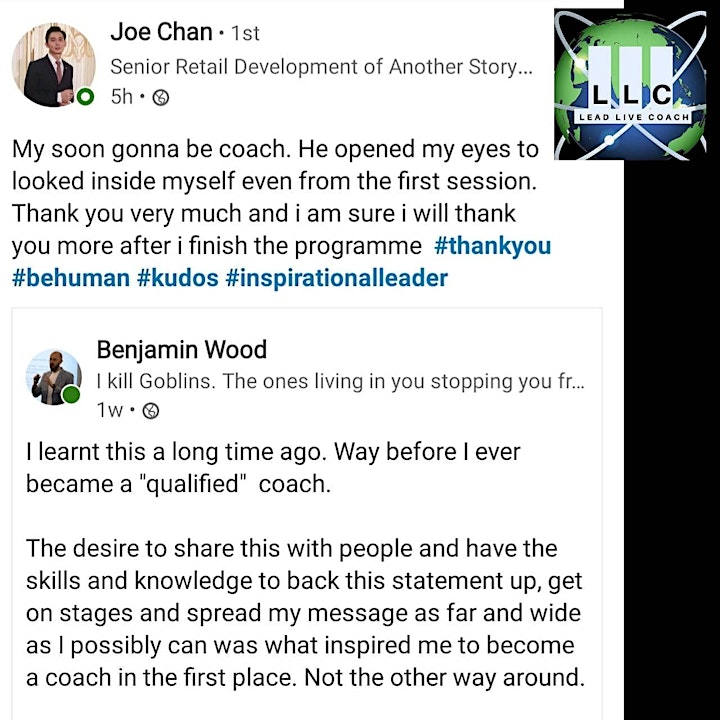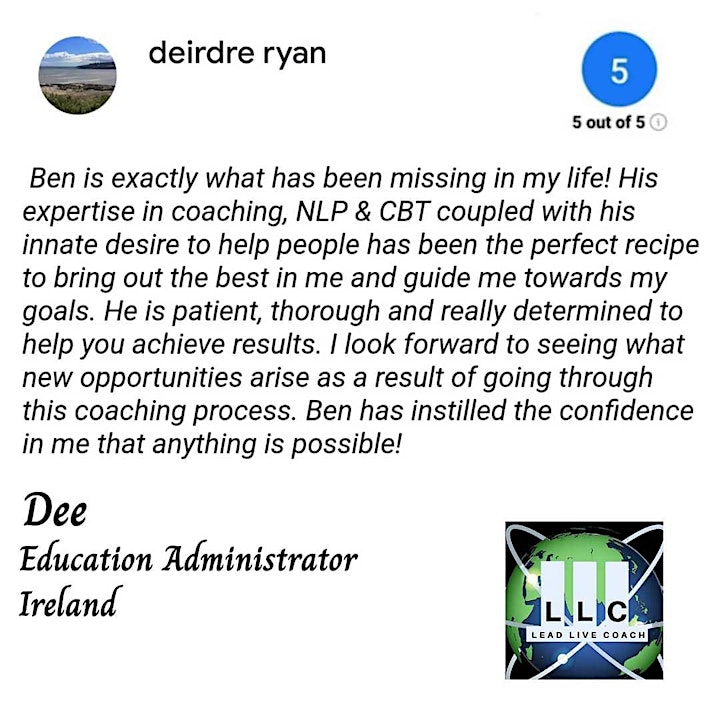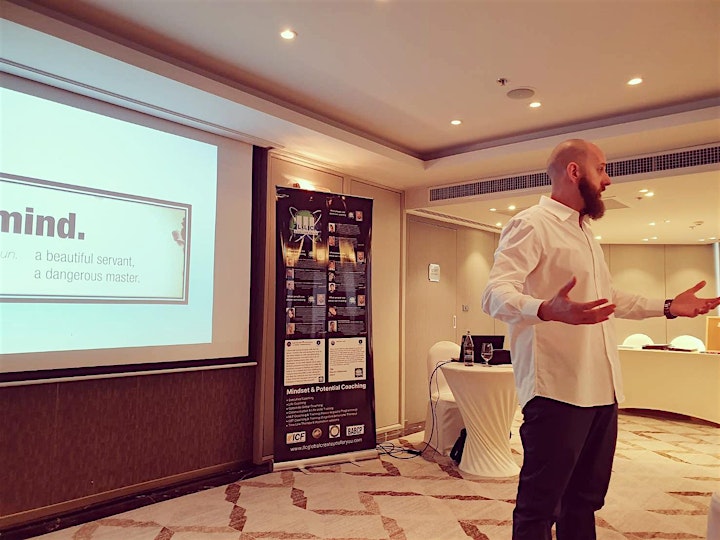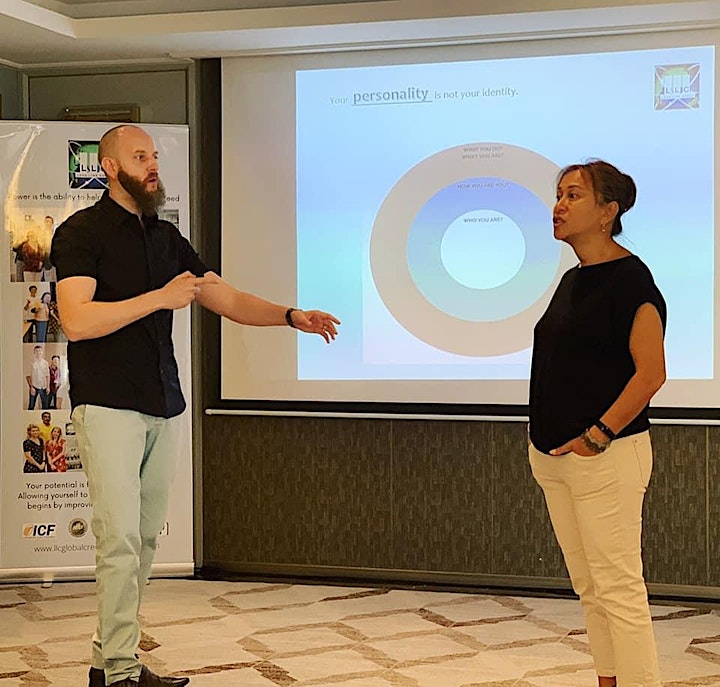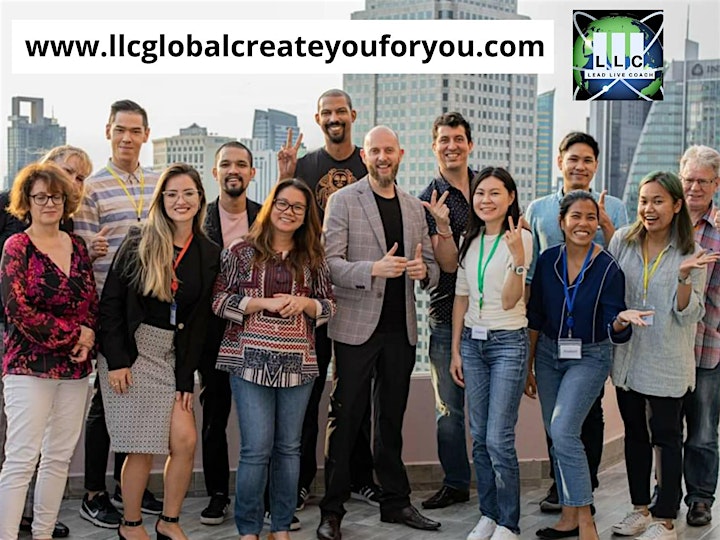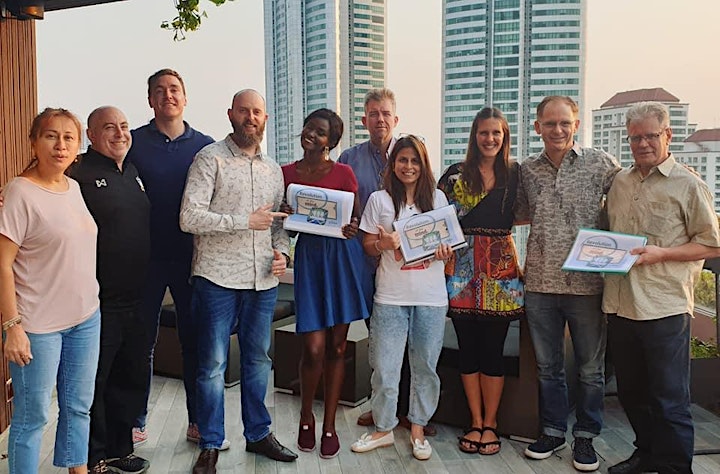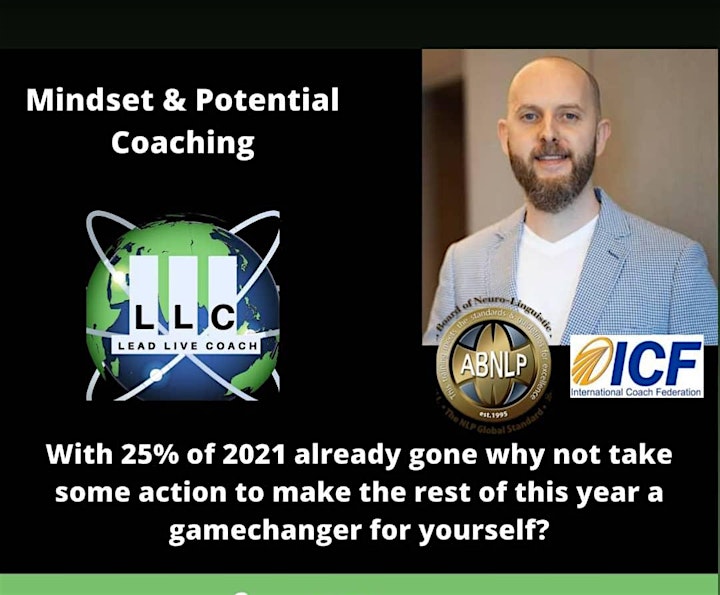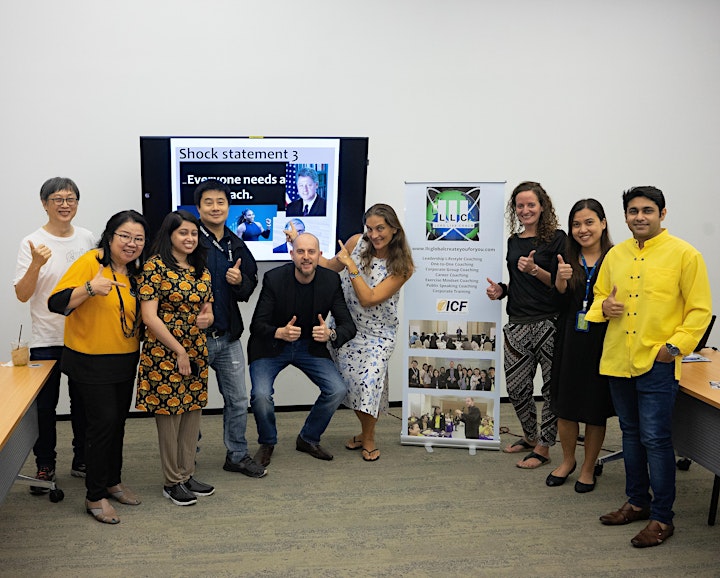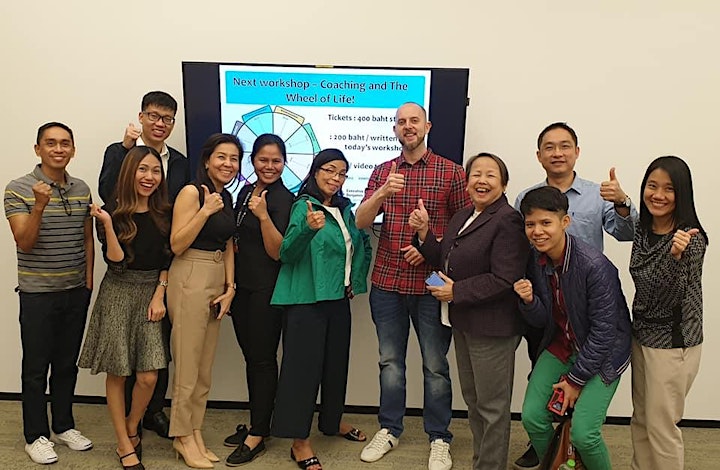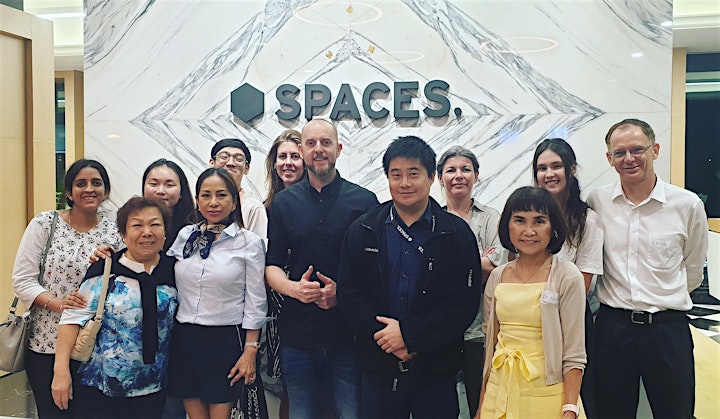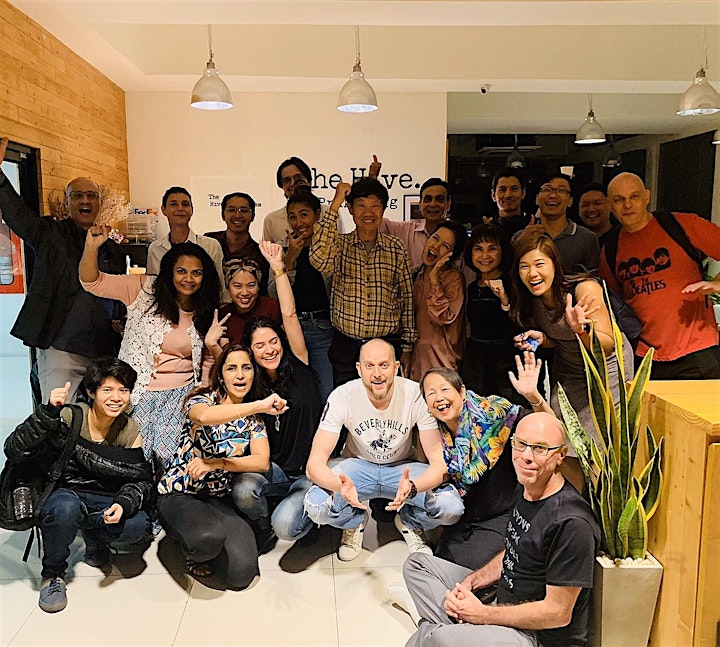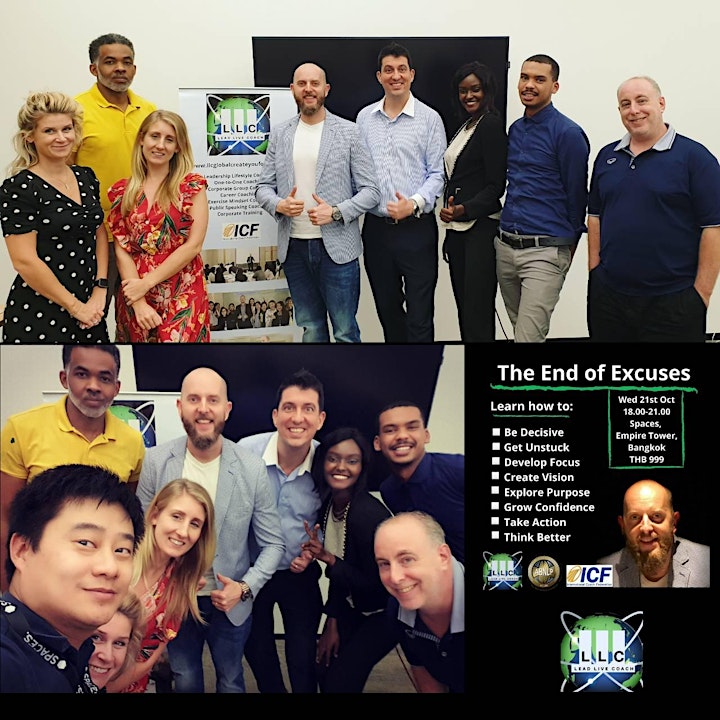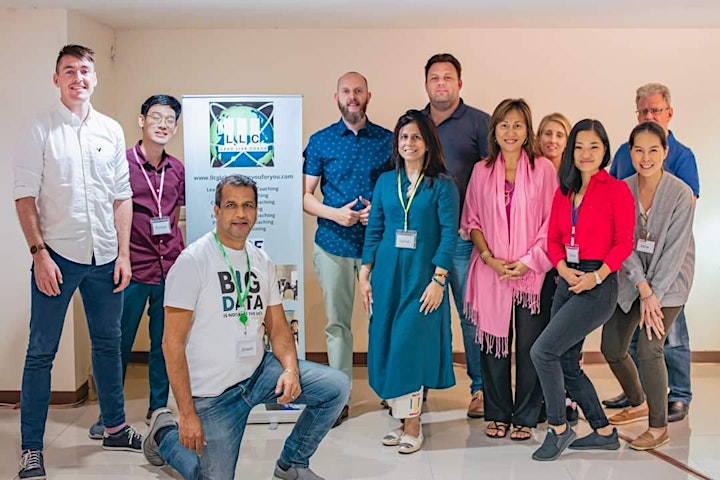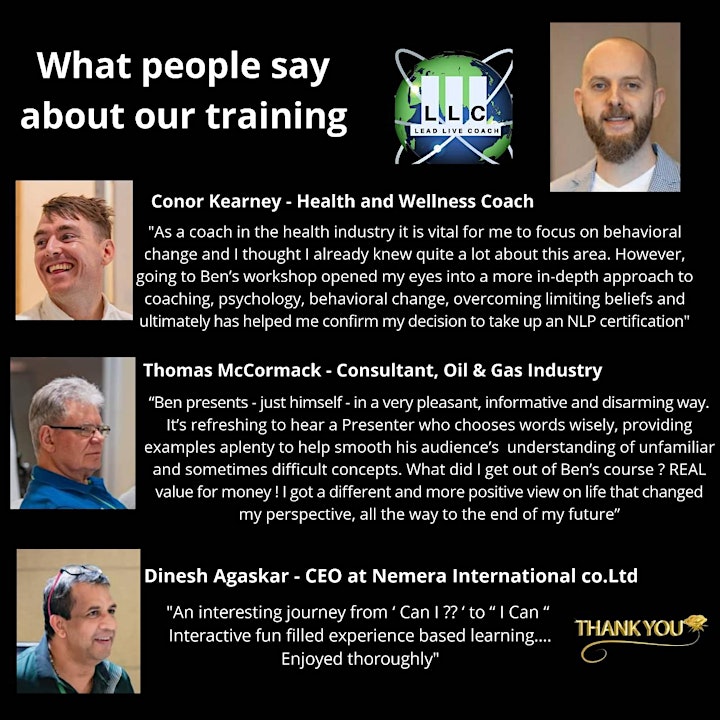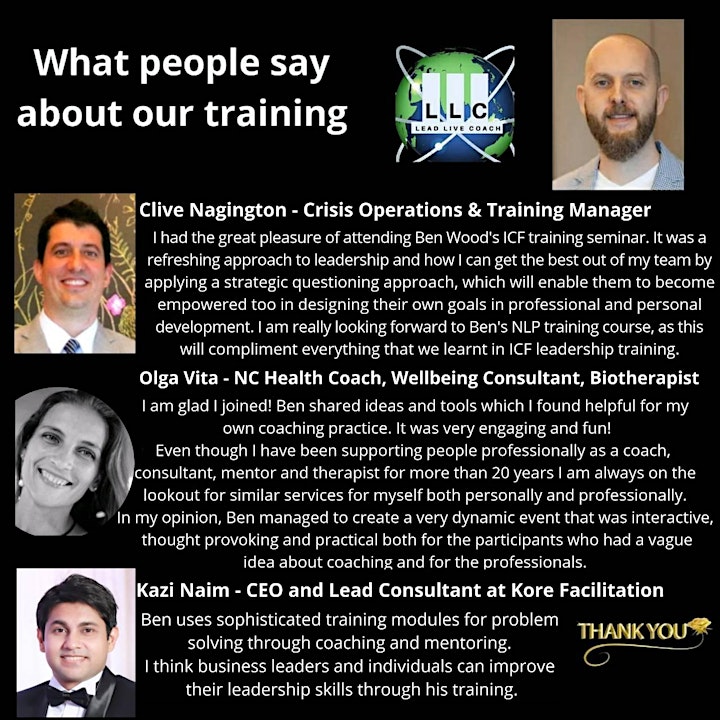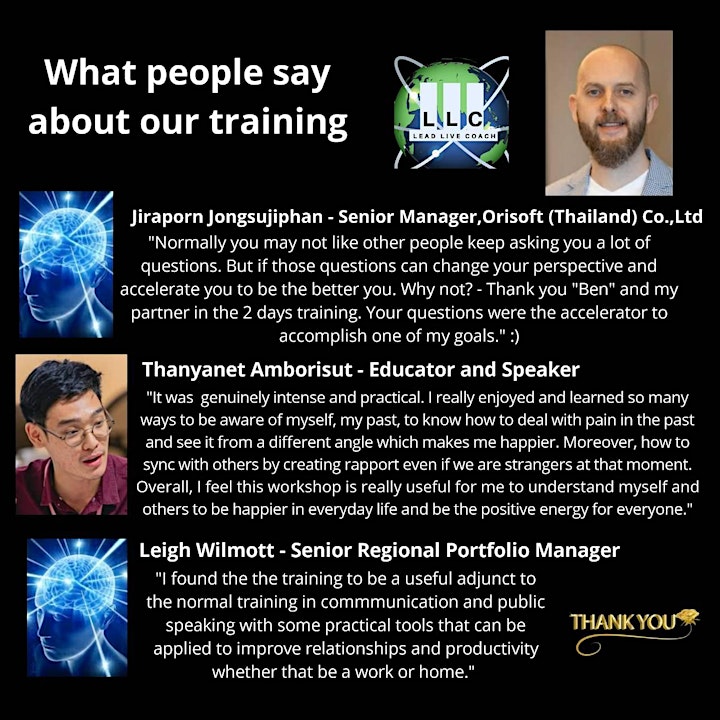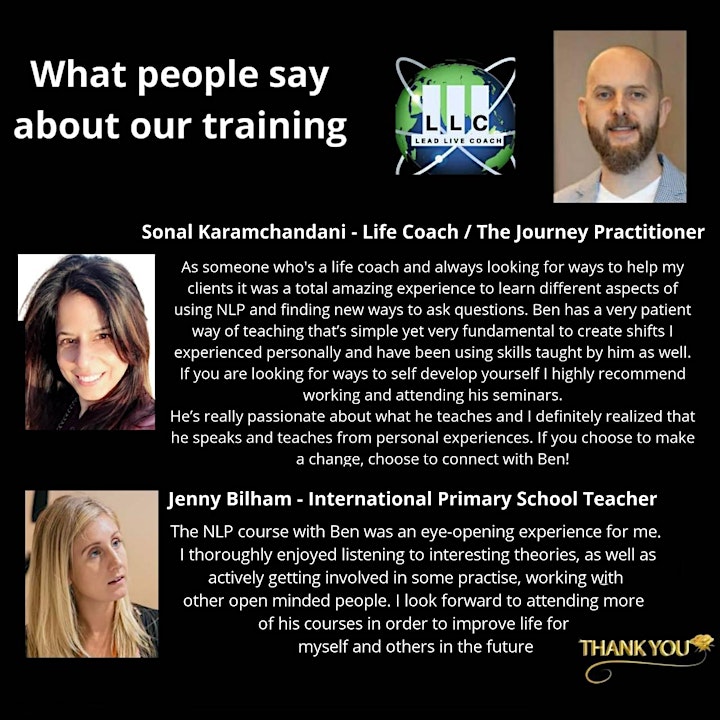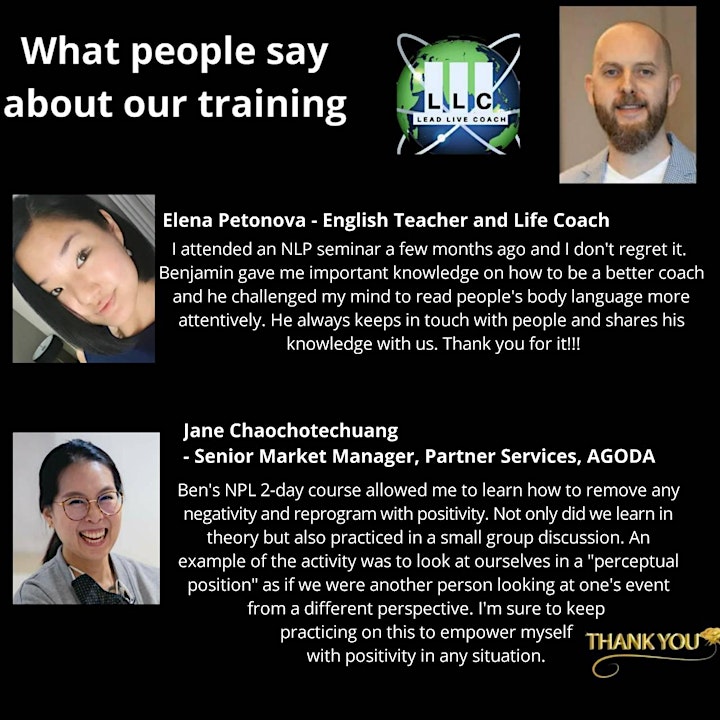 Organiser of Champion Coaches for Champion Clients Online Training Program (30 hrs)
Power is the ability to help other people succeed.
Mindset & Potential - Coaching & Facilitation
I'm Benjamin Wood, mindset and potential coach and owner of LLC Global - createyouforyou.
I believe in having life-changing aspirations pursued regularly and consistently.
The purpose of myself and the business as a whole is to empower others through a unique blend of Coaching, Counselling, Therapy techniques, Mentoring & Training.
As adults it's tempting to believe we understand ourselves. This is generally not the case at all and we actually tend to consciously understand very little about the identities we've given ourselves, how we view other people and how we see the world in general.
If I was to take all the problem thoughts, emotions and behaviors of people in life and break them down into one sentence it would be simple : People don't understand themselves.
We are all going through life continually exploring something we don't understand along the way. What a wonderful opportunity though. A constant journey of self discovery if we choose to make it so.
​The greatest responsibility we have for ourselves and others is to find the courage to enjoy the adventure of lifelong learning. We can't rely on happiness, it doesn't exist except that which is inside you and you simply can't feel that way all the time.
Learning is available to us every second of every day. Unlike happiness, we can turn it on whenever we choose. Happiness tends to be situational, moment by moment, short-term. Learning though, learning is fulfillment and fulfillment is a constant strength to us in our lives.
"The first step to positively changing our circumstances in life is changing the way we see them"
​Helping both individuals and organizations learn and develop themselves through a process of unlearning, reprogramming and refreshing is the drive behind both myself personally and LLC Global -createyouforyou as a whole. Supporting people to think better in order to live better, one mind at a time, is how we are contributing to the world.
Welcome: www.llcglobalcreateyouforyou.com