Description
SATURDAY 10th OCTOBER 2015
Do you have a burning desire to grow and achieve and become the champions we were born to be.

Together, we strive to become better every single day.

The Champions' Day is where heroes are nurtured, where winners are made, and where success is achieved in all the pillars of life: health, wealth, relationships, and personal growth.

You will be inspired!
You will be motivated!
You will be MADE ACCOUNTABLE!!!
You will be learning and implementing!
You will be a dominant force for the awesome potential within you!
You will be a better you!

The Champions' Day is all about you finding your true self, and learning the tools you need and the mindset and habits you have to cultivate to smash your goals and become a person of success. Share ideas, life-challenges, wins, and network with like-minded people and support each other.

Engage and interact with other Champions. It's not about the "likes", it's not a social contest, and it's not about egos, they were left far behind, with the zen-approach to mastery that we adapt, but PARTICIPATION is noted! We simply want you to get something positive and actionable. So it's about the COMMUNICATION, the support, the experimenting, the LEARNING, the feedback, the tips and IDEAS, all to maximise your potential.

Change is a part of growth, and this day will surely evolve and change.
Speakers will have max of 20mins (to include time for questions).
9.00 - Registration
9.15 - Opening remarks by Daniel Cheung
9.30 - Mindset - Hassan Mushaid
9.50 - Time management - Dannick Jethwa
10.10 - Goals - Daniel Cheung
10.30 - Break
11.00 - Motivation - Affan Saghir
11.20 - Fitness - David Bretton
11.40 - Finances - Harry Singh
12.00 - Relationships - Rajinder Singh Dhot
12.20 - Lunch
1.30 - Contribution - Sarbjit Singh
1.50 - Community - David Watson
2.10 - Business - Richard T Lishman
2.30 - Marketing - Nadim Majid
2.50 - Break
3.30 - 4.00 - Negotiation game
4.00 - 5 mins x 11 speakers Hot Tips/Mistakes/Wins
5.00 - Close
Optional dinner/socialising in the evening
*** THERE WILL BE NO SELLING OR UPSELLING ON THE DAY - LEAVE YOUR CREDIT CARDS AT HOME***
Any questions reagrding the event please send all enquiries to harry@dentalpropertyclub.co.uk
Organiser of Champions' Day - Saturday 10th October 2015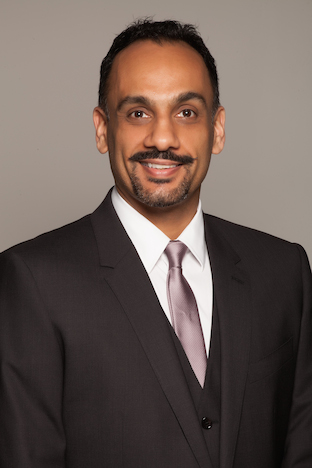 Dr Harry Singh BChD (Leeds), MFGDP (UK)

After I qualified from Leeds Dental School in 1996 I followed the traditional path of VT, Associate and then Principal. I have owned 3 dental practices. 
I opened an award winning private practice called aesthetics in Hertfordshire. We won many awards including - best marketing, best team, best DCP, finalist for best facial aesthetics practice, best aesthetics clinic. We ended up doing more facial aesthetics than dentistry. I loved every minute of it, and never regretted getting into dentistry, it has provided me with so many opportunities.
During this time I started investing in property the traditional way (building up my deposit and then waiting before I had built up another deposit) and by chance stumbled upon the professional property secrets and in 2 years managed to buy and hold 27 properties and sell 6 properties. The profits from my property deals allowed me to buy into dental practices and set up 2 squat practices. The passive income paid for my financial commitments, so I was not overly stressed with the initial low cash-flow from opening 2 squat practices.
I got to a stage where I was making more money from property only working 2 days a week compared to dentistry full time, so I gave up dentistry in 2013 and reignited my passion for property.The portfolio is currently valued at around £7 million and gives me £8000 passive income per month.