About this Event
This event is for students of Aston University.
Welcome to Change 7hr Challenge.
We are in a crisis - climate change, pollution, plastic waste, poverty, conflict, inequality, overpopulation, food scarcity - the world needs innovative thinkers to solve these issues who can generate new ideas, technologies, inventions etc. However, in order to turn these ideas into something that can have scalable and sustainable impact a business model needs to be designed that will allow the idea to become reality.
The UN developed 17 Global Goals for Sustainable Development which are designed as a blueprint to achieve a better and more sustainable future for all through goals related to poverty, inequality, climate, environmental degradation, prosperity, and peace and justice.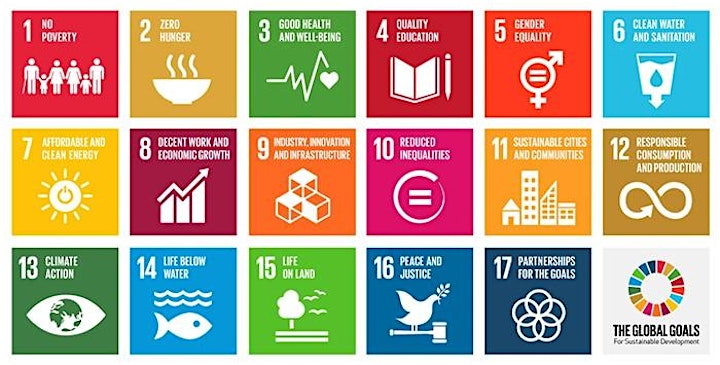 You will be put into a multidisciplinary team as part of this event with others of different skill sets. You'll be assigned to a team so you do not have to find a team in order to come along to this event.
The Sustainable Development Goals form the basis of this challenge. Each team must choose a goal to work towards from the 17 goals and create an idea that focuses on that goal. The solution can take the form of a physical product or digital solution. At the end of the challenge teams will be given 5 minutes to pitch their solution which must include a technical-view of the solution (which may include a working demo), an associated plan of commercializing the solution and comment on the potential social impact of the solution.
There will be a prize for 1st, 2nd & 3rd place provided by Engineers in Business Fellowship:
- 1st Place - £1,500
- 2nd Place - £1,000
- 3rd Place - £500
To be eligible for the prize money there will need to be at least one engineering student on the team - we will be putting teams together to ensure a mix of skills across the teams, which will include putting an engineer into each team.
During the challenge you will also find out what support is available for you to take your ideas forward after the challenge. Through support by Birmingham Enterprise Community, Aston Enterprise & BSEEN - including support programmes, mentors, coaching, further funding and more.
Ready to change the world?
Sign up now and join us on 30th Nov!