Free workshops for adults, teaching you how to boost your power for change through campaigning, open dialogue and expert lead sessions.
About this event
Change Collective is the campaigning strand of SPID Theatre. The pandemic has exacerbated the inequalities that the Team at SPID have consistently challenged and in response we want to unite council estate communities with other groups and individuals pushing for a fairer system. Our collaborators on the programme include legal experts from BPP University Law School, award winning filmmaker and media activist Mark Saunders of Spectacle Training as well some of the UK's leading practitioners of the groundbreaking non drug based mental health treatment - Open Dialogue.
Keep in touch: https://mailchi.mp/2d35e454909c/join-our-mailing-list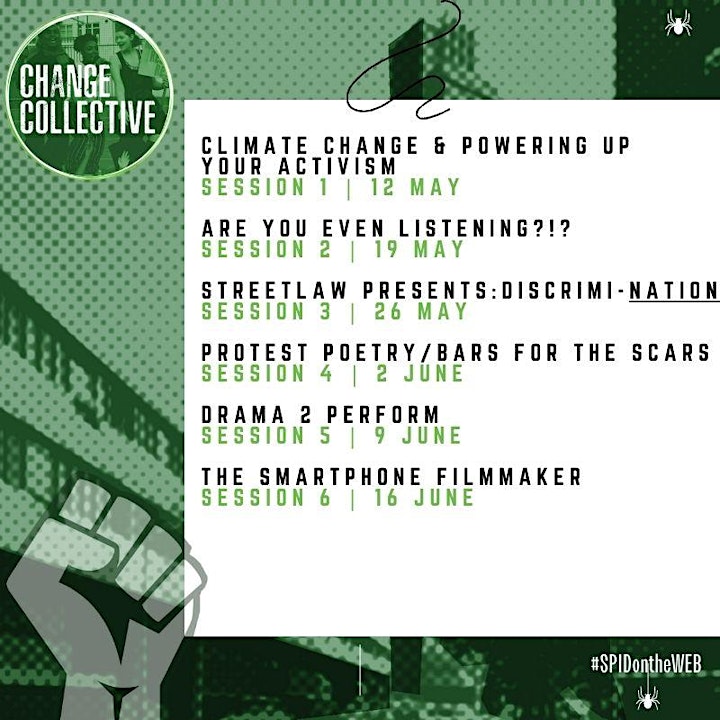 Organiser of Change Collective, free workshops to boost your power to make change!