Description
National People's Assembly 2018
For nearly a decade falling living standards has been the reality for the majority. Our public services have been cut beyond recognition, our wages have fallen, access to education and decent housing is becoming more difficult as a result of austerity policies. But the last year has seen a turbulent time in politics, with the Conservatives in an internal crisis, with no majority in parliament. This situation is untenable, change is coming! But how do we build a movement that forces this Government from office? And when that happens what exactly do we need from a new Government that can reverse the damaging austerity policies that the Tories have presided over?
Speakers Include: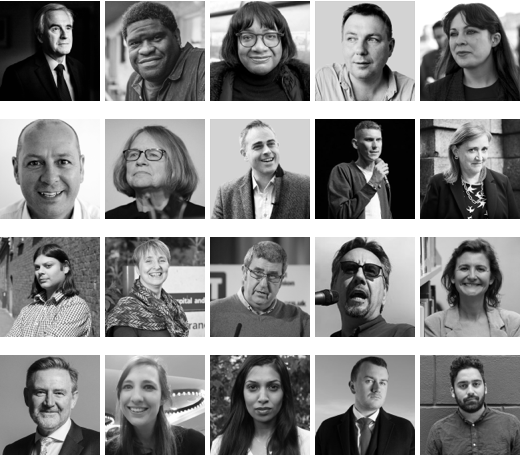 John McDonnell MP | Gary Younge (columnist) | Diane Abbott MP | Danny Dorling (author) | Amelia Womack (Dep Leader Green Party) | Steve Turner (Unite the Union) | Lindsey German (People's Assembly) | Jonathan Bartley (Leader Green Party) | Sam Fairbairn (People's Assembly) | Emma Dent Coad MP (Kensington & Chelsea) | Ben Chacko (Morning Star) | Dr Louise Irvine (Health Campaigns Together) | Alex Kenny (National Education Union) | John Rees (People's Assembly) | Ozlem Onaran (Professor of Economics) | Barry Gardiner MP (Shadow Secretary of State for International Trade) | Rachel O'Brian (NUS Disabled Students Officer) | Faiza Shaheen (CLASS) | Liam Young (Journalist & Author) | Cllr Ali Milani (Labour Party) | Glynn Robins (Axe the Housing Act) | Des Freedman (Goldsmiths UCU) | Moz Greensheilds (TUC JCC) | Andrew Murray (Unite the Union) | Jonathan Ashworth MP (Shadow Secretary of State for Health and Social Care) | Laura Basu (Author and researcher of Media and Austerity) | & more to be announced
Sessions include:
How much nationalisation do we need & should we compensate corporations? | Could councils fight austerity? | Is our NHS fit for purpose? | What would a national education service look like? | What would a national investment bank do? | How can we fight an establishment backlash? | A charter for working women | How many houses will solve the problem? | Strikes & solidarity: what do they look like? | Environmental justice and Social justice: How Green Policies can help working people? | Does our economy need immigration?
Join the debate.