Change Management Institute North East - "Navigating Emotions for Change Su...
Description
Emotions drive people, people drive performance - changing organisations require people to be resilient, adaptable and optimistic. This session is part of the change series, focussing on how emotional intelligence can help us manage ourselves through the complexity and challenge of change.
Katharine Roff is director of Act Positive and a certified master practitioner in emotional Intelligence. She will help us consider how we can work effectively with emotions to motivate ourselves and others, remain resilient throughout challenge and achieve change that is meaningful and successful.
Be smart with feelings - How can we use emotions to drive authentic change, connect with others during change and improve resilience?
Make smart decisions - How can we use emotional data to inform good decision making? How can we navigate our emotions and feelings to get better outcomes?
Achieve smart goals - How can we create better outcomes through harnessing the power of purpose?
This session will include a personal profile for each attendee focusing on how the brain processes information. We'll use this profiling tool as part of the session to fully understand how thoughts and emotions are intrinsically linked and how to use natural ability to leverage change easily.
This is our first event of 2017. We've based this year's event agenda on the Change Management Institute's competency framework and will be looking at four key areas as shown on the image below: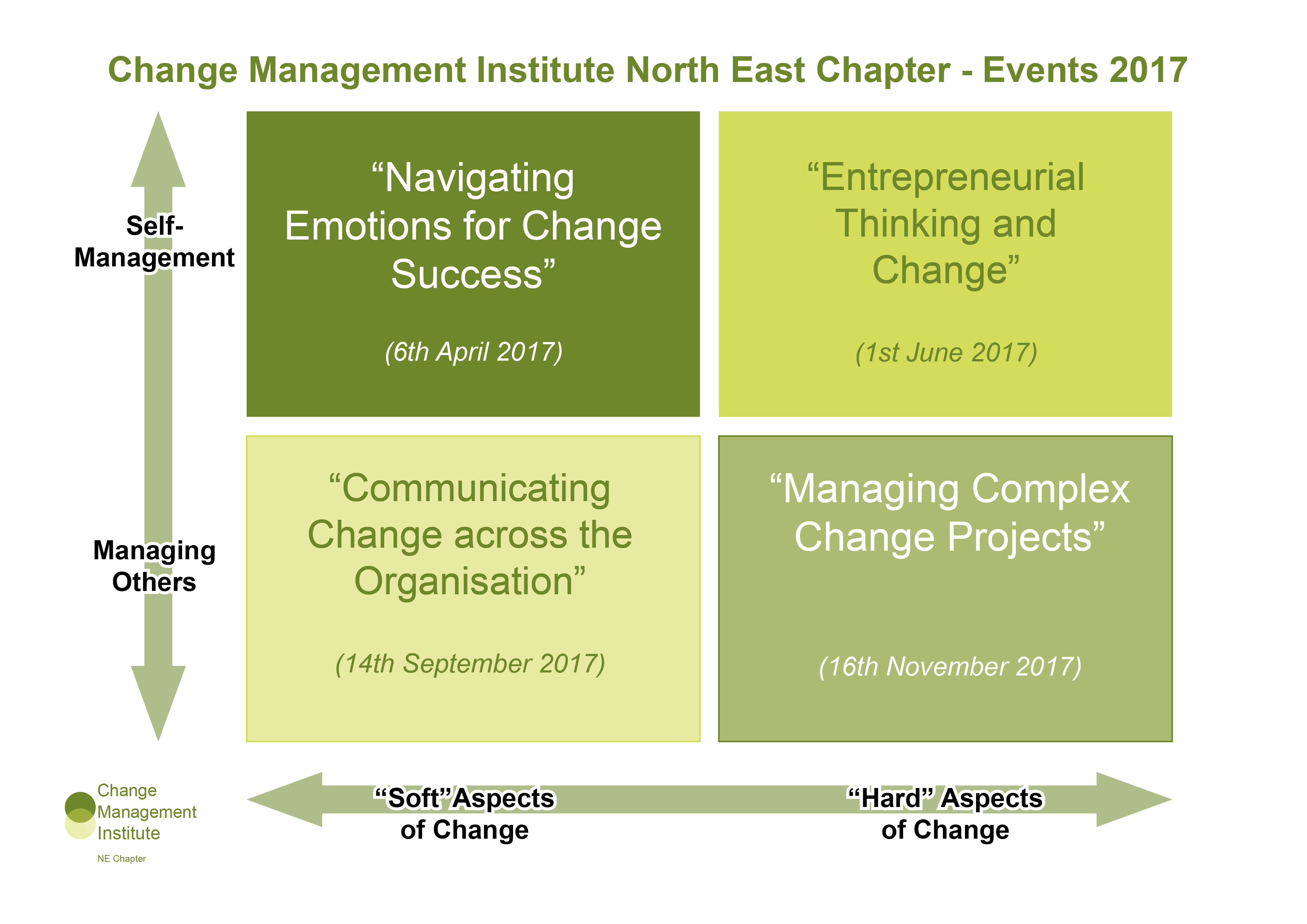 ---
The Venue

No free parking is available at the venue but there are plenty of public car parks in the immediate vicinity.