Change Your Game in 2021: Supporting Mental Health Charity - MIND
Event Information
Refund Policy
Contact the organiser to request a refund.
Eventbrite's fee is nonrefundable.
Change Your Game in 2021...
About this Event
Are you ready to Change Your Game in 2021?
Looking to grow your business in 2021:
Join EnSpirit for a One-Day Masterclass Monday 25th January, with 7 leading experts...
At the end of this taster in our masterclasses, you will have a better understanding of the six areas that will define whether you win in 2021 or not.
Are you ready to make a powerful and meaningful game-changing impact in 2021?
Change Your Game is for business owners at any stage of the business that want to be ready for all 2021 throws at us.
Business owners just like YOU who are looking to upgrade themselves, their systems and their processes to not just survive but THRIVE
Do you often wonder what it would be like to have a clear strategic plan to increase your resilience, profits and multiply your impact?
We all need that special ingredient, additional help and support that will drive personal achievement and ultimately business forward with clarity and
conviction.
You do not have to do it alone, now more than ever WE CAN HELP with our results-driven methodologies honed over different periods of economic activity proven time and time again.
What We Will Cover In The Masterclass to help you thrive in 2021...
1. The 3 Games for Success - Baiju Solanki
Baiju is the CEO and founder of EnSpirit Global: a platform that serves to inspire, educate and connect the entrepreneurial spirit in all of those who wish to live their best life. In addition an award-winning businessman and TEDx speaker.
A trained psychologist, lecturer, speaker and author, he empowers people to achieve their power. Using his skills as a trainer, teacher and coach he aims to transform the world through teaching entrepreneurial skills to business people, students and employees through the EnSpirit platform.
As a former Businessman of The Year, and property investor, his experience extends beyond the realm of enterprise.
2. The Marketing Game - Al Tepper
Al Tepper has 20+ years of strategic and operational marketing leadership experience and has worked with large global brands including Accenture, IBM, KPMG, the Guardian along with hundreds of smaller organisations.
Al's experience covers almost all areas of the marketing sphere for both business and consumer-facing organisations and he now coaches business leaders on marketing leadership to get better returns for less spend. Additionally, Al is very active in BNI and also coaches business leaders on how to leverage Linkedin and social media.
3. The Money Game - Andrew Priestley
Andrew Priestley is a bestselling author of The Money Chimp, Starting and Awareness, an award winning business coach specialising in leadership; a speaker and Top 100 UK Entrepreneur Mentor. In 2020, he is celebrating 21 years as a business coach.
Andrew's first business was publishing venture that was too successful - and all consuming - it grew too fast and quickly outstripped his knowledge, skills and capabilities; and resources.
4. The Sales Game - Ketan Makwana
Business strategist and all-round disruptor Ketan Makwana has been working on business growth, strategic management and talent development for over 20 years.
Ketan has extensive expertise in Tech, Electronics and Healthcare, with a passion for people and processes Ketan has worked across all business levels within enterprise eco-systems including economic policy advisory to governments and ministries across the globe.
As CEO of Enterprise Lab, Ketan is the visionary behind the company's mission to develop better people and better businesses for better economic outcomes. Ketan is also an energising and inspirational international speaker on the subjects of mindset, growth, innovation and the power of disruption; he has engaged audiences across 5 continents and 42 cities.
5. The Digital Mindset Game - Louise Danielle
Louise Danielle works with entrepreneurs, leaders and visionaries to get the success they want without the years of struggle.
At the age of 17 Louise was homeless and suffering from severe depression, but made the decision to turn her life around. At the age of 21, Louise developed an accredited training & youth mentoring company, generating over £800,000 in revenue, trained 100's of students in effective coaching, mentoring & leadership, positively impacted the lives of many young people and families and was named one of the UK's 100 most inspiring women.
Fascinated by what makes people successful, Louise went on to study NLP, subtractive psychology and neuroscience in order to understand what the difference that makes the difference in creating happiness, wealth & success. Today Louise works globally with online entrepreneurs who are passionate about making a difference in the world from as far afield as the United States, Australia and across Europe, helping them tap into their highest potential, and create successful, profitable businesses from the inside out.
6. The Social Media Game - Lucy Hall
Lucy Hall is founder and director of Marketing and media agency Avviso Media and founder of the UK's biggest social media festival SocialDay which has recently also launched in the USA.
She wrote a social media book, created the social media content planner which is used by 100 social media marketers each year from brands and agencies across the UK and Ireland. Lucy set up Digital Women a community to empower 1 million women globally through digital skills, which was recently endorsed by Dragon Den's Deborah Meaden. She has also just been awarded Tech Women Role Model of The Year for her work with digital women.
Plus a few special guests talking about how they made a game-changing impact in 2020...

Special Guest Speaker - Sadie Restorick
Sadie Restorick is a strategy consultant, trainer, author and published academic scholar specialising in mental health and wellbeing and psychosocial risk management.
Sadie has worked as an entrepreneur in the field of workplace wellbeing for over a decade and is Managing Director of two specialist workplace wellbeing companies, Euthenia Touch and We Work Well. She has provided consultancy and training to a huge and diverse range of clients, from FTSE 100 organisations to SME's and local councils.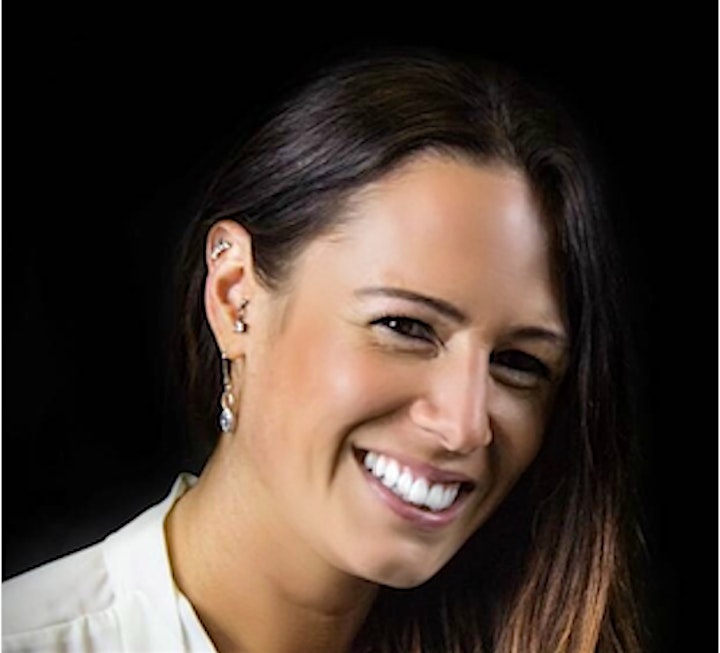 Mental Health and Entrepreneurship
In this insightful session, we will be discussing the psychological challenges faced by entrepreneurs, particularly at a time of crisis. We will explore the widespread narrative that exists about entrepreneurs, reinforcing a message that they are highly resilient and driven individuals unaffected by adversity, and how this can create barriers to prioritising personal care.
The session will identify why it is so critical that the entrepreneurial community collectively takes the steps to pivot from a damaging hustle culture to embrace a sense of vulnerability where mental and emotional energy management is absolutely a priority. We will finish with some top tips to help attendees manage their mental health in the face of the current challenges and develop a personal toolkit to cope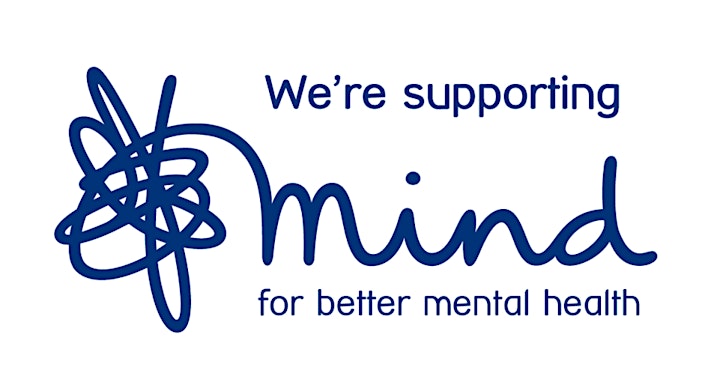 All Proceeds go to MIND Charity
2020 has been a year of anxiety and uncertainty and more people need help with mental health problems more than ever before.
Entrepreneurs and Business Owners are no exception. For a variety of reasons they have also suffered during these uncertain times.
Let's help each other to help each other
We will you donate ALL the proceeds from this event to MIND
£20 will run an online peer support community on MIND, for an hour helping people connect with others and feel less alone.
Date and Time
Location
Refund Policy
Contact the organiser to request a refund.
Eventbrite's fee is nonrefundable.