Event Information
Location
Homerton College, University of Cambridge
Hills Road
Cambridge
CB2 8PH
United Kingdom
We often hear 'be the change you want to be'. But the question is also often…. 'how'? Find out about the Mini Residential Virtual Programme
About this event
** Please note that due to Covid-19 and uncertainties about travel ahead of the new academic year the schedule has changed from the original dates (Sep 28-Oct 2). The format has changed slightly and it is now delivered online over two days only. The application deadline has been extended.** APPLICATIONS ARE NOW OPEN UNTIL 30th AUGUST 2020
THE 'Virtual MINI RESIDENTIAL', Sep 28-29th 2020
RIght now, the world seems to be on fire. On almost every level there is struggle, inequity, damage. There is also profound opportunity, hope and possibility. We often hear 'be the change you want to be'. But the question is also often…. 'how'?
How do you initiate high-impact change? How do you think and live well in a complex, often unjust world? How do you align your education and experience to know where to place your energies? How do you work with others and lead in ways that generate true solutions? You're getting a Cambridge degree. But what are you going to do with it?
The Changemaker Mini Residential is a 2 day programme for Homerton students who want to make sustainable, profound change. The world needs people able to facilitate wise thinking and action at every level - personal, societal, global. Changemaker is built around the powerful yet simple idea that this is possible given the right conditions. It's also built on the idea that there is more to be done: that we're not usually taught how to see complexity with clarity, how to make decisions under duress, how to really connect with others. Changemaker offers you ways to work towards this.
Equally, Changemakers offers no easy answers. There are no theories to follow to the rule. Instead, the programme helps you build tools for accelerating success, now and beyond Cambridge. Those tools include:
● asking powerful questions and identifying assumptions
● deepening your self-awareness - values, knowledge, drivers, tendencies, habits
● understanding theories of change (particularly but not only in relation to climate crisis and the UN Sustainable Development Goals)
● experience with systems thinking & mapping (looking beyond and across the obvious boundaries - in your own thinking, in defining a problem - to work with others and achieve impact)
● deep listening
● humane leadership principles for the 4th industrial revolution, from ego to eco
● case-making: organisation, proposals, feasibility, financials, communications
● qualities of changemaking– courage, awareness, resilience, openness, enterprise, perseverance, ethical reasoning
TIMELINE:
Applications Due: Aug 30th 2020
Notifications: Sept 2020
HOW IT WORKS
During this year's 2-day Virtual Residential you'll encounter webinars; small and large group discussions; your own coaching circle; film; focused self-reflection; extensive online resources and references; and opportunities to work with first-rate Faculty: business leaders, scholars, coaches, philanthropists and social innovators. You'll also have access to a suite of Changemaker online materials and chat channel, available for the rest of the academic year.
* Pre-sessional work opens on September 7th, including meeting your coaching circles virtually (5-6 fellow participants).
SCHEDULE
Both days will run:
10 am-1pm online
1-5 pm primarily offline (with 1 hour coaching circle tba)
5-6 pm online
with an evening session 7.30-10 pm on Monday
The programme is intentionally intensive and immersive, designed to maximise the depth of experience and the insights you will gain. We ask that you commit to participating fully during the two days. Not all of the sessions will be online - and there will be breaks! - but the benefits you gain will be truly concomitant with what you put in. Please keep this in mind.
Join a select group of fellow Homerton students, world-class programme faculty, mentors and coaches for a week designed to challenge how you work, think, and live.
APPLYING
Places are strictly limited & awarded by application.
Open to all students from second year onwards at Homerton College, University of Cambridge, including graduate students joining in the 2020/21 year and those who have just completed their studies in 2019/20.
You will need access to a computer, stable wifi or phone connection, and ideally somewhere that is sufficiently quiet so you can concentrate on sometimes personal matters. If equipment and/or space is likely to be problematic, please get in touch with us.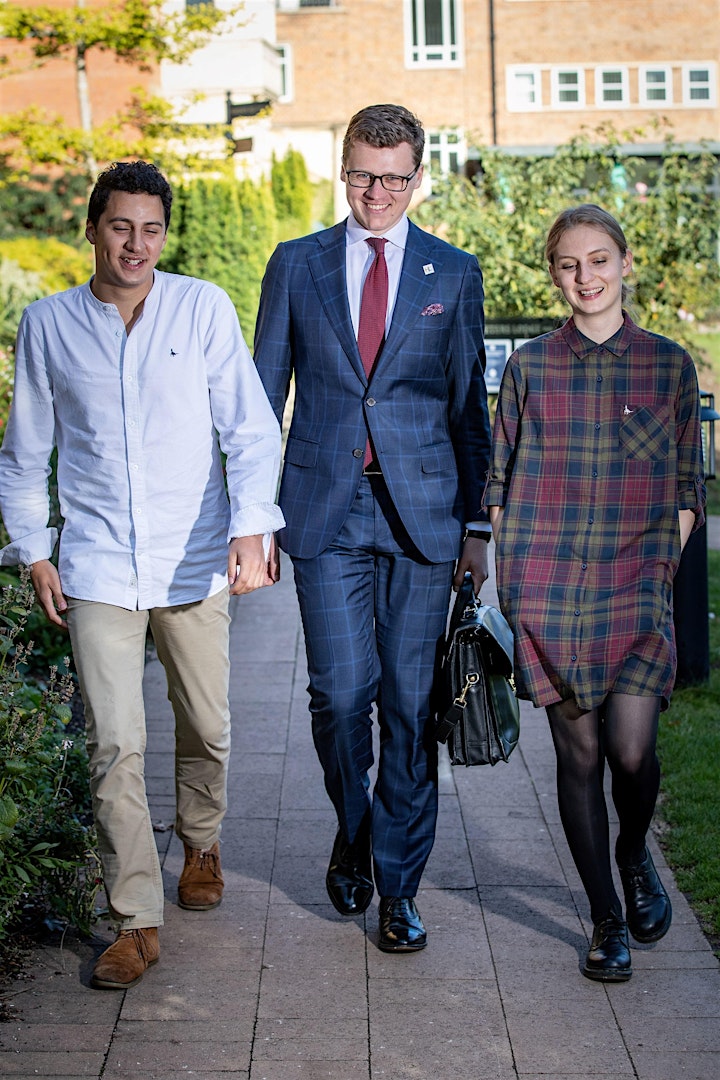 Some of the students who attended last year's Summer School
Date and time
Location
Homerton College, University of Cambridge
Hills Road
Cambridge
CB2 8PH
United Kingdom