Description
What is D4SC?
D4SC is a social impact business creating Changify - a citizen marketplace for local change linked to a realtime locality and brand index. Create local change projects by spotting, rating and reporting on things you care about. Have your change project brought to life through direct support from brands, local businesses and people in your neighbourhood!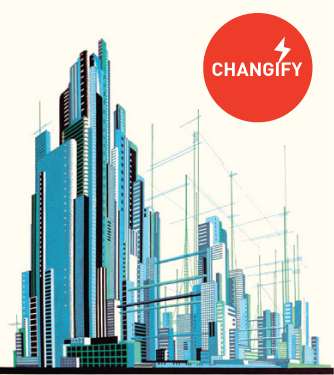 What is Changify Shoreditch?

Over the weekend of 14-16 December, we are going to Changify Shoreditch, with two days of citizen reporting, rating, data collection and creative problem solving.

Changify it - Hack the hood!

For one weekend, you turn citizen journalist: Exploring past, present and future Shoreditch, collecting and sharing issues and inspirations you notice, mapping them to build a local realtime index and crafting solutions.

These solutions turn into projects supported by 1-minute pitch videos. Feedback will be given by our expert judging panel; then the projects will go forward to find backing on Changify from the local community and brands.



-- CHANGIFY SHOREDITCH PROGRAMME --

18:00-20:30 Friday - Changify Shoreditch Preview @ Rockwell House Studio

Join us for early drinks at Rockwell House Studio, video inspirations from the web, meet fellow Changifyers and get quickfire insights on the weekend of Changifying ahead. Address: 10-14 Hewett Street, EC2A 3NN (off Curtain Rd, see map)

09:30-17:00 Saturday @ Method in Tea Building is D-Day - Discovery and Data collection

• Introduction & Changify weekender mission recap
• Discover Shoreditch history & current context with expert guides Peter Berthoud and Colin Davey as they lead Changify walks around Shoreditch...
• While you spot & rate issues, inspirations & brands on-the-go, taking photos & collecting data en route
• Discuss things you've noticed and brand associations over brunch
• Map & assess the collected data back at base
• Idea/project brainstorming, concepting & storyboarding Session 1
• Team formation around the projects to further solutions on Day 3

10:00-17:00 Sunday @ Method in Tea Building is Solutioneering Day

• Idea/project concepting & storyboarding Session 2
• Formulate your project story & make a 1-minute video pitch
• Pitch ideas & show videos to our judges for instant feeback (more about our judges)
• Use the video & the forthcoming Changify platform to get backing for your project

Book your place now to take action & Changify it. We look forward to seeing you there...

WHO SHOULD ATTEND?

This event is open to anyone with a passion and interest in making a difference. You could be from a creative, technology, business, science, non-profit or public service background... everyone is welcome. All that counts is curiosity and a desire to Changify the neighbourhood!
[*N.B. You don't need the latest smartphone to take part, you can email or MMS your photos from the day to us]

KEEP IN TOUCH:

Website & app (be notified at launch):
http://www.design4socialchange.com

Twitter
http://twitter.com/Changify

Blog
http://changifyit.tumblr.com/

Flickr
http://bit.ly/changifyflickr

Pinterest
http://pinterest.com/changifyit/

Email: For all enquiries please email us on events(AT)design4socialchange.com

EVENT BOOKINGS:

BOOK NOW (we'll email you a reminder closer to the event with more details). Wifi available. Morning tea/coffee, lunch, and refreshments will be served.

Cancellations: please let us know at least 24 hours before the event if you can't make it so we can re-allocate the space.

Refunds: we can refund the price of your ticket if you let us know no later than 7 days in advance of the event.

TIMINGS & TRAVEL:
Friday 18:00 - 20:30 (Rockwell House Studio - map)
Mingle over early drinks & video inspirations, fuel for the Changify weekend ahead.
Saturday 09:30 - 17:00 (Tea Building - map)
Doors open 09:30 Sat for teas / coffees and the serious fun starts at 09:50 sharp.
Sunday 10:00 - 17:00 (Tea Building)
Doors open 10:00 for teas / coffees and the action re-commences at 10:30.

Nearest tube / rail stations are Shoreditch High St - directly facing the Tea Building, and Old St (8-9 min walk). See map.

SPONSORS & PARTNERS:

Many thanks to our generous hosts and event partners at Method http://method.com/

If you'd like to sponsor our regular events or discuss other partnership options please email us on events(AT)design4socialchange.com


Help co-create #Changify ... Data + Action = Change

[Image credit: from the series '101 Architectural Fantasies' by Yakov Chernikhov, 1933]
Organiser of Changify Shoreditch
Changify #SmarterStreets is pilot running in partnership with Amey, D4SC. Supported by Plymouth City Council. It was funded by Innovate UK IC Tomorrow's Connected Cities Challenge won by D4SC.