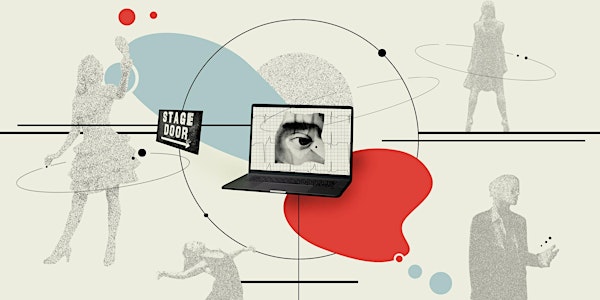 Changing Perspectives on Live Performance
Changing Perspectives on Live Performance: interrogating digital dimensions and new modes of engagement hosted by Anglia Ruskin University
About this event
The past year has brought changing circumstances to the performance scene. The impossibility of rehearsing and performing to live audiences has forced artists to investigate new alternatives. This has affected both the aesthetics of performance-making and the professional practices of performance-makers. Changes in formats have created new ways of reaching audiences which have more fully exploited an ever-increasing engagement with a wide variety of screen-based technology and digital platforms.
This has significantly transformed live performances which have adapted to new ways of working and resulted in resourceful and imaginative alternatives and variations. Identifying the features of these changes will highlight pioneering directions for the future of live performance. This involves developments in the relationship between dance, theatre and film, offering digital innovations within liveness that this symposium wishes to identify and analyse.
We welcome presentations, provocations, workshops, and performances as part of the proposals for participating in the symposium. The aim is to identify and analyse the transformations and generate new conversations among artists and theoreticians.
Keynote speakers :
Anne Bogart (theatre director, SITI Company, USA)
Prof Maria Shevtsova (Goldsmiths, University of London, UK)
Dr Mark Nicholls (University of Melbourne, Australia)
Wim Vandekeybus (dance theatre director, Ultima Vez, BE)
Roundtable discussion includes:
Charlotte Vincent (choreographer/director, Vincent Dance Theatre, UK)
Workshop by:
Parliament of Practices
The symposium will cover but is not limited to the following themes:
integrating screen-based technology and practices into live performance
blurring the boundaries between the stage and the screen
preserving, enhancing, or degrading the actor's performance via screen-based technology
delivering virtual performances - platforms and best practice
the role of recording live performances
theatrical adaptations of cinematography
choreographing the camera when recording live performances
streaming performance or recording performance
site-specific as the new theatre
evolving and enduring innovations
theatre developing its own cinematic language
expanding and diminishing theatrical markets
changing patterns in audience engagement and spectatorship
cognitive dimensions of engaging with emerging forms
impact on emerging artists and pathways into production
re-thinking notions of live performance
the digital hiatus altering the experience of live performance
the experience of the liveness in a digital context
digital dramaturgies within live performance
the gendered nature of the impact of digital and technological innovations
definitions of digital theatre
blended and hybrid modes in transmission of meaning