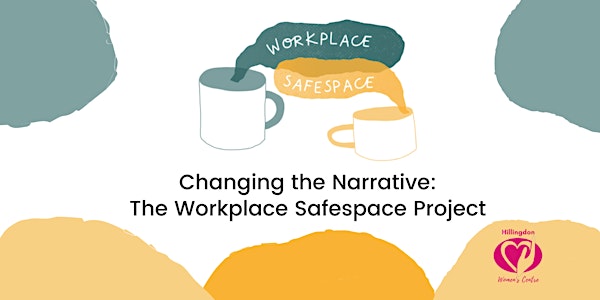 Changing the Domestic Abuse Narrative: Workplace Safespace Project-Module 4
This initiative is committed to tackling and preventing Domestic Abuse in the workplace
About this event
This training programme is completely FREE for organisations to sign up for and people that take part will receive certification at the end.
The project is aimed at all employees at any level who want to learn how to support their co-workers who are in abusive relationships. Through 4 online modules, participants will identify and recognise Domestic Abuse warning signs and learn how to manage sensitive disclosures. The training programme is completely free for organisations and individuals to sign up for and people that take part will receive certification at the end.
The training will be delivered on 4 different modules (the aim is to be delivered in consecutive weeks). The consultation period will take place after the completion of the 4 modules, where organisations are guided in setting up safe spaces (physical or virtual) and establishing or updating their Domestic Abuse Policies.
Modules Specifications
Module One: During this session, we will provide evidence-based arguments to demonstrate why domestic abuse should be everybody's business. Subsequently, we will evaluate the domestic abuse definition and outline the warning signs that victims/survivors may present in the workplace; present the short- and long-term effects of domestic abuse on those who experience it.
Module Two: This module examines harmful practices such as forced marriage, honour-based abuse, other types of cultural conflict, Do's and Don'ts, warning signs.
Module Three: The module explores a wide range of negative behaviours, including victim-blaming, masculinity culture, sexism, misogyny views and, more importantly, the role of men in preventing and tracking violence against women and girls.
Module Four: During this module, we will explore what the night-time economy is, the different industries within it, and why the night-time economy is vital for the country. We will also discuss what is sexual harassment is and how sexual harassment is related to the night-time economy.
Cohort 6 will take place:
Module 1-----12/01/22-----10am-11am
Module 2-----19/01/22-----10am-11am
Module 3-----26/01/22-----10am-11am
Module 4-----02/02/22-----10am-11am
Please take advantage of this unique opportunity and make a stand against all forms of Domestic Abuse.