About this Event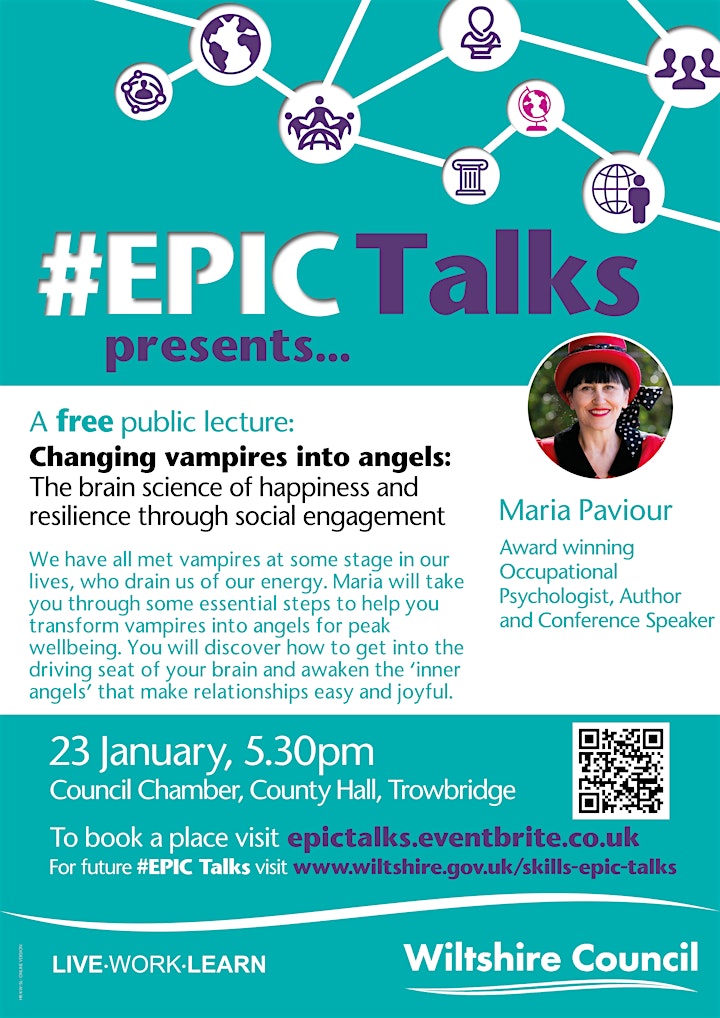 We have all met vampires at some stage in our lives, who drain us of our energy.
In this talk, Maria will take you through some of the essential steps that will help you to transform vampires into angels for peak wellbeing.
We will learn how the 'little vampires' drive our brains on 'autopilot'. You will discover how to get into the driving seat of your brain and awaken the 'inner angels' that make relationships easy and joyful.
Maria has studied human psychology, biology and neuroscience for over 25 years, published three books on neuroscience and leadership and has grown a team of coaching professionals, schooled in her own 'NeuChem®' methodology.
Learn simple methods, taking less than 2 minutes, that will positively impact upon your health and life!
Book your place now and start changing vampires into angels!