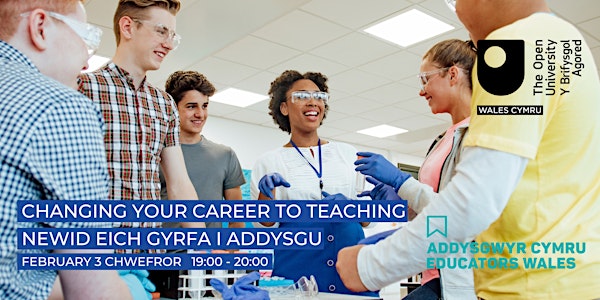 Changing your Career to Teaching | Newid eich Gyrfa i Addysgu
Do you want to change your career? Are you thinking of becoming a teacher?
About this event
Join us on 3 Feb as we explain how the new flexible PGCE from The Open University in Wales is the perfect path to a new career in teaching.
In the live online event, our team will explain more about our unique salaried and part-time PGCE routes. You'll hear our current student teachers speak about their experiences. Plus get a chance to ask a question to the panel.
This Open University in Wales event is delivered in conjunction with Educators Wales.
A oes gennych chi awydd newid eich gyrfa? A ydych chi'n ystyried hyfforddi fel athro?
Ymunwch â ni ar 3 Chwef wrth i ni egluro mai'r cwrs TAR hyblyg, newydd gan y Brifysgol Agored yng Nghymru yw'r llwybr perffaith at yrfa newydd yn y byd addysg.
Yn y digwyddiad byw ar-lein, bydd ein tîm yn egluro mwy ynghylch ein llwybrau TAR â chyflog a rhan amser unigryw. Cewch glywed gan rai o'n hathrawon dan hyfforddiant presennol yn trafod eu profiadau a chewch roi cwestiwn gerbron y panel.
Cyflwynir y digwyddiad hwn gan y Brifysgol Agored yng Nghymru ar y cyd â Addysgwyr Cymru.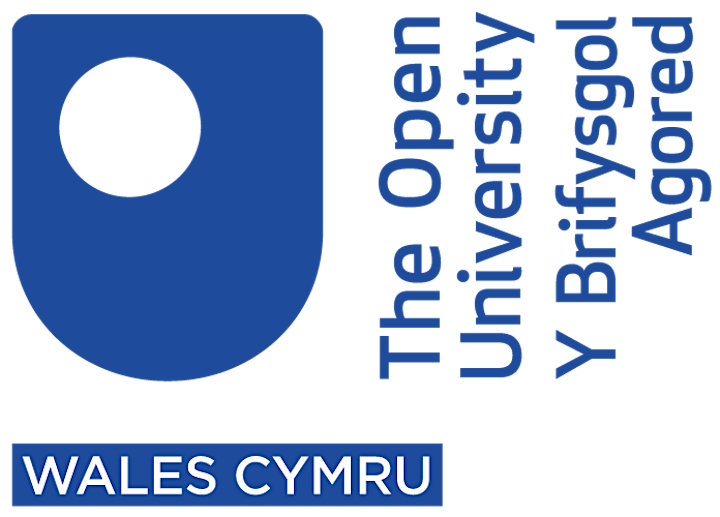 Organiser of Changing your Career to Teaching | Newid eich Gyrfa i Addysgu